Lupe Fiasco – The Cool (Album Review)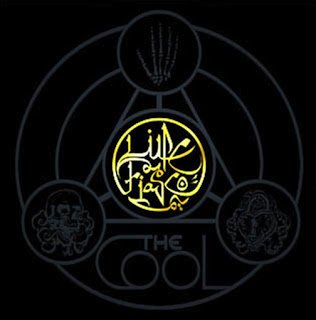 In 2008, Lupe Fiasco was coming off perhaps one of the best hip hop albums of the decade in 'Food & Liquor.' While 'Food and Liquor' was an album that covered a wide variety of subjects, 'The Cool' focused more on storytelling; an approach I think is perfect for him.
---
5. THE DIE
Lupe's Storytelling is at its finest on "The Die!"  On it, he explains to the listeners what happened to the dead guy he was making references to on Food & Liquor's 'The Cool.'
4. THE COOLEST
"I love the LORD!" That's a simple, but powerful way to start a verse.
"The Cool" is both deep and dark, as it starts off with Lupe talking about the things he loves, and the things he doesn't love. One thing he loved was "Illmatic," and one thing he didn't love was "Stillmatic" (See how it works).
Lupe's flow on this track is timeless! Matter fact, this whole song is Hip-Hop in its purest form!
3. DUMB IT DOWN
Not only is "Dumb It Down" one of my favorite Lupe Songs of all time, but it's also one of my favorite rap songs of all time, PERIOD! The thing that I find so fascinating about it is Lupe's approach on it; he could've easily talked about how the people want him to dumb down his lyrics, but he decided to be complex with it instead; I salute the hell out of him for that!
I mean C'MON people, listen to these lines by Lupe on one of his verses: "I'm brainless, which means I'm headless/like Ikaba Krane is/or foreplay-less sex is, which makes me sane-less/with no neck left to hang a chain with/ which makes me neckless-less like a neckless theft, and I ain't use my head rest yet!" JEEZ!
2. HIP HOP HAS SAVED MY LIFE
"Hip Hop Has Saved My Life" revolves around the struggle MC's have to go through to make it out the hood. I love everything from the storytelling Lupe does on his verses to Nicki Jean's emotional hook over the heart-pumping instrumental that powers the song. S**t, why don't I just say I am a fan of literally everything I heard!
Supposedly, this song is about Slim Thug… I can definitely see that!
 1. SUPERSTAR
What more can I say about this track? It's commercial, but deep; it's simple, yet Lupe's verses are really complex on it. The fact that Lupe on the second verse is talking about a light that's beaming and bouncing off numerous things is amazing!
Commercial fans love this song because of its chorus and the melody behind it (Kudos Matthew Santos); Hip hop heads should love it because of its direction. In other words, this song offers to completely different angles to look at it.
"Superstar" is one of my favorite songs of ALL TIME!
---
SONG BY SONG BREAKDOWN
1. BABA SAYS IT'S COOL (N/A)
2. FREE CHILLY (N/A)
3. GO GO GADGET FLOW (4.7/5)
4. THE COOLEST (5/5)
5.  SUPERSTAR (5/5)
6. PARIS, TOKYO (5/5)
7. GOLD WATCH (4.9/5)
8. HI-DEFINITION (4.5/5)
9. HIP HOP SAVED MY LIFE (5/5)
10. INTRUDER ALERT (4.5/5)
11. STREETS ON FIRE (4.6/5)
12. LITTLE WEAPON (4.7/5)
13. GOTTA EAT (4.9/5)
14. DUMB IT DOWN (5/5)
15. HELLO/GOODBYE (4/5)
16. THE DIE (5/5)
17. PUT YOU ON GAME (4.8/5)
18. FIGHTERS (5/5)
19. GO BABY (5/5)
---
 OVERALL RATING
(A)
Just to show you how much I love this album, back in the day, I had 4 copies of it (1 for my room, 2 for my car, and one for emergency purposes). I was that much of a fan of it, and here is why: For me, it made hip hop music feel like a Saturday morning cartoon, something that is highly unique. It's almost like Lupe played the hero for his hood, which translated to music that was not only heard but felt.
This is definitely one of the best albums I've heard in the last couple of years! If you like Kendrick's concept albums, this is just as good. Lupe was a magician at this time, and it showed magnificently.
The following two tabs change content below.
Quincy Dominic is the creator of Ratings Game Music. He loves writing about music, taking long walks on beaches, and spaghetti that fights him back.