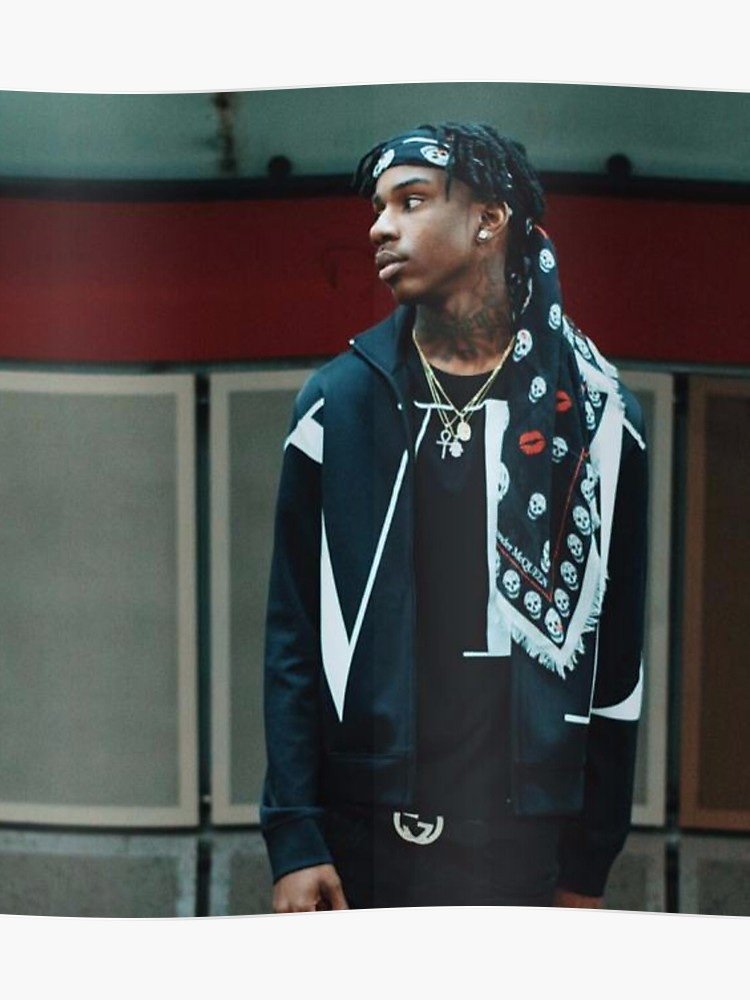 The best song and album from 12/11 – 12/16: Polo G can do no wrong, to us!

---
THE BEST FROM (12/11 – 12/16)
SONG OF THE WEEK: LIL DURK & POLO G – CAREER DAY
Polo G and Lil Durk killed Career Day! In my opinion, they gifted us with flawless melodies, a flawless hook, and lyrics that are hooder than random breadcrumbs on the ground. To me, these two Chicagoans can do no wrong these days!
ALBUM OF THE WEEK: RICH HOMIE QUAN – COMA
I didn't rate "Coma," but I did listen to it. On the album, Rich Homie does everything in his power to draw us in with emotional trap bangers, outstanding melodies, and raw ass bars that you can't ignore. On the real, if you are a fan of Rich Homie when he's at his best, Coma is for you!
---
THE BEST FROM (12/3 – 12/10)
SONG OF THE WEEK: AUGUST ALSINA – TODAY
August Alsina hasn't been completely prevalent in the music world these last couple of years, but when he has dropped something, it has been solid. "Today," August's latest single is solid with cheese in the middle. On it, you get a beat that is hard-hitting, soulful, motivational, inspirational, and extremely melodic. On the real, the song feels like the perfect comeback song, to me.
ALBUM OF THE WEEK: RODDY RICCH – PLEASE EXCUSE ME FOR BEING ANTISOCIAL
I thought Roddy Ricch was amazing on this album! Not only did he gift us with melodies, hooks, and flows that were amazing, but he also made sure he spoke what I would call hood gospel to us on the album, too. When you combine everything I just mentioned, what you end up getting is a body-of-work that is riveting, real and gangsta.
---
THE BEST FROM (11/26 – 12/2)
SONG OF THE WEEK: THE WEEKND – HEARTLESS
Despite looking like an absolute creeper these days, The Weeknd returned to his ruthless R&B s**t with "Heartless!" While dudes will f**k with his smooth savagery on the song, women will hate his guts for his pure disrespect… Thank GOD! (When women hate The Weeknd, he's at his best).
ALBUM OF THE WEEK: THE GAME – BORN 2 RAP
This album is f**king awesome! The beats, the rapping, the name-calling, the bullying, the features are all great! Do I need to say more?
---
THE BEST FROM (11/19 – 11/25)
SONG OF THE WEEK: PARTYNEXTDOOR – THE NEWS
PARTYNEXTDOOR released two songs last week, and one of them features Drake ("Loyal"). I like the one without Drake ("The News").
While "The News" may not get as much publicity as "Loyal," I thought PARTYNEXTDOOR was in his element on it, as he moped his way to success on the song. Additionally, I felt like the melody he delivered on the song was crisp, the subject-matter attached to the song was riveting, and PARTY's singing was urgent-sounding (You can't beat an urgent-sounding PARTYNEXTDOOR).
When Trippie is heartbroken, that n***a is a dope artist! in "Love Letter To You 4," he's heartbroken half the time, which results in music with great melodies, and passion that you can't find on a soap opera. More than anything, LLTY4 is a hip-hop drama.
---
THE BEST FROM (11/12 – 11/18)
SONG OF THE WEEK: ROYCE DA 5'9 – BLACK SAVAGE
If you are a hip-hop junkie, Royce Da 5'9's "Black Savage" will strike a chord with you! Not only do you get verses by Royce, T.I., and CyHi Da Prynce that are punchline-heavy, wise, and word-play-filled on the song, but you also get this level of soulfulness on both the hook and the instrumental that practically screams out black power.
ALBUM OF THE WEEK: PARDISON FONTAINE – UNDER8ED
Everybody was feeling Tory Lanez's "Chixtape 5" this week, and rightfully so, the album is solid! However, Pardison Fontaine dropped an album called "UNDER8ED" this week, too, that I thought was a bit more solider… To me, "UNDER8ED" has surefire hits, solid raps, and very explosive guest appearances. The album also gives me old school New York vibes — Something an east coaster like myself can definitely appreciate.
---
THE BEST FROM (11/5 – 11/11)
SONG OF THE WEEK: LIL BABY – WOAH
I am still in awe at how quickly Lil Baby became an A-lister in the hip-hop game. At the same time, the level of heat he is able to give us in his music on a weekly basis should show you just how consistent of an artist he is. With that being said, "Woah," Baby's latest record, is straight fire! On it, you get both an extremely catchy hook and hood-humbling lyrics from the Atlanta native that constantly f**ks with your soul. Why is Baby so good at speaking to my soul?
ALBUM OF THE WEEK: DAVE EAST – SURVIVAL
After all the mixtapes and joint projects Dave East released these last couple of years, it is surprising that "Survival" is actually his debut album. Whatever the case may be, the album is phenomenal, as it features every type of rap song you need in your life (Club bangers, soulful gems, competitive songs, love songs, old school songs, etc). The album also features its fair-share of passion, as Dave tackles emotional topics such as Nipsey's passing, his rough upbringing, and the influence his parents had on him as a youth. All in all, "Survival" is one of the most complete albums I heard this year!
---
THE BEST FROM (10/29 – 11/4)
SONG OF THE WEEK: THE GAME & ANDERSON .PAAK – STAINLESS
"Stainless" is flawless! I love how smooth the instrumental that powers it is, The Game's reflective/old school/grungy rapping on his verses, and the sly ass hook Anderson .Paak gifts us with. If The Game's upcoming album is slated to have these type of gems, I am going to have to call off of work the day it releases!
ALBUM OF THE WEEK: YELAWOLF – GHETTO COWBOY
Though Yelawolf's buzz isn't super impressive these days, I still think he's one of the few artists in the game that makes very solid albums. With that being said, "Ghetto Cowboy" is quite the treat for hip-hop listeners, as it boasts a version of the Alabama rapper that is raw, unchained, vulnerable, experimental, and competitive. Does Yela turn off a few of his die-hard fans with the style of music-making he utilizes on the album? Yes, but who cares, he's showing growth on it!
---
THE BEST FROM (10/22 – 10/28)
SONG OF THE WEEK: SELENA GOMEZ – LOOK AT HER NOW
I openly root for Selena Gomez. I think she has star quality written all over her, and showed me something with how she bounced back from serious health issues. "Look At Her Now" is Selena's comeback song, and on it, she shows off her vocal skills, pizzazz, and ability to straddle the line between R&B and pop.
ALBUM OF THE WEEK: KANYE WEST – JESUS IS KING
You either loved or hated "Jesus is King" if you listened to it. Personally, I thought the album was beautiful when it came to production, but I do feel like it left much to be desired when it came to lyrical content. With that being said, "Jesus Is King" is probably one of Kanye's worst albums to-date (Probably his worst).
---
 THE BEST FROM (10/15 – 10/21)
SONG OF THE WEEK: RUSS & BIA – BEST ON EARTH
"Best On Earth" was easily the best song I heard this week. On it, you get raw sex-talk, hard-hitting raps, an amazing melody, and an instrumental that samples Trillville's legendary "Some Cut" instrumental. I literally have nothing bad to say about this joint.
ALBUM OF THE WEEK: NOTHING
I'm sorry, I can't give any album I heard this week the crown. Maybe next week we'll get to fill this category up (Step your game up, musicians)
---
THE BEST FROM (10/8 – 10/14)
SONG OF THE WEEK: YELAWOLF – OPIE TAYLOR
Personally, I love the emotional feel "Opie Taylor" gives off. Not only did I get "College Dropout" vibes from the instrumental that powers the song, but I also feel like Yelawolf comes across like a completely poised MC that wants his music to be felt just as much as heard (You know this dude can be very unchained at times).
ALBUM OF THE WEEK: 88RISING – HEAD IN THE CLOUDS
I know, a bunch of great artists dropped solid albums this past week, but in my opinion, one of the best was 88RISING's "Head In The Clouds II." Even though it's fall, the album gives off summery vibes — a feeling that will certainly put a smile on your face. The album also bends genres fantastically — an aspect I think will also force you to put respect on their name.
---
THE BEST FROM (10/1 – 10/7)
SONG OF THE WEEK: DAME D.O.L.L.A. – REIGN, REIGN GO AWAY
I'm not going to lie, I bumped "Reign Reign Go Away" over and over again this past week! Yes, I love that Dame D.O.L.L.A (AKA Damian Lillard) goes ham at Shaq in the song, but on the real, I also love the rap mechanics Dame utilizes throughout it. From start to finish, the Portland Trailblazer guard spits out punchline-heavy/word-play-filled bars that are impregnable. On the real, I was hella impressed with that I heard in this joint!
ALBUM OF THE WEEK: SUMMER WALKER
Summer Walker and Danny Brown both dropped amazing albums this past week. The reason I think Walker has a slightly better album is because I thought she made the perfect introduction to the world on it. From the moment you press play on "Over It," what you get is emotional R&B cuts that tackles the idea of heartbreak, sex and jilt — all from the perspective of a spicy/unapologetic black woman. For someone who is currently married to a semi-spicy/unapologetic black woman, this project hit a chord with me (I'm joking, my wife is the nicest person you will ever meet!)
---
THE BEST FROM (9/24 – 9/30)
SONG OF THE WEEK: FREDO, POPCAAN & TORY LANESZ – 2 CUPS
This song had a low-key roll-out, but I still love it! On it, you get authentic reggae vibes from Popcaan, a great hook by Tory Lanez, and a trill ass verse by some dude named Fredo (No, not Fredo Santana). According to the vibes of this joint, if it gets played at a Hookah spot, I might just hop up on a table.
ALBUM OF THE WEEK: KEVIN GATES – I'M HIM
I understand that DaBaby had the hottest release last week, but in my opinion, the best release was Kevin Gates' "I'm Him" project. On it, we are gifted to emotional hooks, real n***a sentiments, grungy rapping, powerful subject-matters, and a variety of flows (That's DaBaby shade for ya right there). On some real s**t, I loved almost every second of this joint!
---
THE BEST FROM (9/17 – 9/23)
SONG OF THE WEEK: DABABY – INTRO
I thought this was a no-brainer. DaBaby, who is clearly one of the hottest rappers in the game right now, showed the world his vulnerable side in "Intro," opening up about his family issues and motivation to grind his ass off. I loved the emotions attached to this song, and how DaBaby stayed aggressive on it, even though everything around him sounded pretty gentle.
ALBUM OF THE WEEK: GASHI – GASHI
GASHI's self-titled album was the only one that caught my attention. On it, the New York rapper was able to draw listeners in through passionate lyrics, Post Malone-esque singing, brawny rapping and energetic instrumentals. On the real, I think the project is very fun to listen to, especially if you play it in the right setting.
---
THE BEST FROM (9/10 – 9/16)
SONG OF THE WEEK: HALSEY – GRAVEYARD
I am extremely high on Halsey! I think she has an amazing voice, but I believe it's her intent on being this vulnerable figure that catches my attention the most. In "Graveyard," both sentiments I just mentioned rings truer than ever, as the 24-year old singer was able to gift us with this absolute gem that really gets you to rethink your decision-making process. As usual, Hals' never holds a single thought behind throughout the song, tackling every one of her issues with great poise and passion. Isn't what I just described deep enough to make the top of this week's list?
ALBUM OF THE WEEK – TOP BOY
Last week was an extremely slow one for albums. One that did stand out to me was the "Top Boy" soundtrack (I know it's not an 'album,' but work with me here). On it, Drake recruited a bunch of hungry UK artists that could rap their asses off, but could also make non-UKians feel what it's like to grow up in their version of the trap (The UK's trap is gritty as hell). All in all, I felt like "Top Boy" was hella interesting, innovative, and very consistent-sounding.
---
THE BEST FROM (9/3 – 9/9)
SONG OF THE WEEK: AKON – COMO NO
I can't believe I'm saying this, but Akon has a hit with "Como No!" No, The Senegalese singer isn't a reggaeton artist, but on this particular song, he played the role of reggaeton artist very well! Not only did he give us verses fully in Spanish, but he was also able to deliver something that had dance-heavy vibes and great energy. Tyga, watch out, Akon is coming for that comeback player of the year award!
ALBUM OF THE WEEK – POST MALONE – HOLLYWOOD'S BLEEDING
The man we used to call 'White Iverson' has become a major player in the music game. Nowadays, it seems like he drops nothing but hits, regardless of the genre he utilizes to make them. In "Hollywood's Bleeding," Post's latest album, guess what you get??? NOTHING BUT HITS! Every song on the project is filled with passion, infectiousness and subtle hip-hop vibes (If not none at all), which makes for quite the listen. Don't get me wrong, I didn't think this project was the greatest thing since "Thriller," but I did think it solidified Post's greatness.
---
THE BEST FROM (8/27 – 9/2)
SONG OF THE WEEK: WEMBI – HELL NO!
I am a sucker for anthems! In "HELL NO!," Wembi provides us with a helluva an anthem — one that musically encourages listeners/human-beings to stand-up to mistreatment from any and everyone. Aside from the song's message, I love the catchy hook Wembi was able to deliver, the passionate singing he did, and the feel-good nature of the instrumental that powers it. With that being said, HELL NO I won't stop playing this gem!
ALBUM OF THE WEEK: H.E.R. – I USED TO KNOW HER
Ironically, two of my favorite albums this week were made by artists that can give a s**t about fame in H.E.R. and SiR. Whats even more ironic is that both albums they dropped felt like unorthodox forms of R&B music, featuring strange takes on love, non-traditional formatting, and losts of carefreeness.  For me, H.E.R.'s album edged SiR's album because it was a bit more dynamic and fun to listen to, as she also sprinkled in hip-hop inspired music like "Lost Souls" and alternative music like "Carried Away" into the grand scheme of things. Nonetheless, both albums are fantastic, and both featured plenty of entries into our '4.5 and 5's' playlist.
---
THE BEST FROM (8/20 – 8/26)
BEST SONG: blackbear – hot girl bummer
I have a f**king music crush on blackbear. I think he's a fantastic writer, and someone who is absolutely care free. In "hot girl bummer," bear gifts us with an anthem that is catchy, free, and rebellous — what a f**king combination!
BEST ALBUM: SAINT JHN – GHETTO LENNY'S LOVE SONGS
Yes, it's safe to say that SAINT JHN is the truth. After listening to this fourteen track body of work called "Ghetto Lenny's Love Songs," I am convinced that he's created sliced bread. Not only is a great singer on this s**t (like frfr), but his writing is phenomenal! For those of you that want to believe in someone that's trap and emo, this is the person you should believe in!
---
THE BEST FROM (8/13 – 8/19)
BEST SONG: MACKLEMORE – SHADOW
First and foremost, I want to apologize for not having this weekly-roundup updated the last two weeks, I was off getting married, Now to the entries!
In the black community, Macklemore isn't praised all that much, but on the real, I love his music! In it, he usually covers important topics, showing no fear in displaying emotion or frustration in the process. In "Shadow," these sentiments ring truer than ever, as the Seattle rapper was able to deliver an absolute gem that never stops striking a chord with you.
BEST ALBUM: YOUNG THUG – SO MUCH FUN
After titles like "Barter 6," Beautiful Thugger Girls" and "Super Slimey," I am surprised Young Thug went with a basic ass title in "So Much Fun" for his debut album. The good news is that the album is actually a lot of fun to listen to, as it features a more polished version of Thugger that seems vengeful, thankful and proud of how far he's come as a man. Of course you're concerned with the music, right? Well, it's trap-heavy, explosive, and full with plenty of daring vocal performances.
---
THE BEST FROM (8/6 – 8/12)
BEST SONG: MEGAN THE STALLION – HOT GIRL SUMMER
"Hot Girl Summer" really is hot! It features an explosive hook by Ty Dolla $ign (Which I'm still not sure why he's on this song), a solid verse by Nicki Minaj, and a very spirited performance by rising star Megan The Stallion. Dudes is going to hate on this song all day long, but on the real, it's the truth!
BEST ALBUM: BAZZI – SOUL SEARCHING
This was easily my favorite album this week! Matter of fact, I'm going to go ahead and say that it's my favorite album this year thus far.
Bazzi is one of those all-around singers: He has grit, he has nice vocals, he is capable of rapping, and he's capable of being on his lovey-dovey s**t. You get all of these sides from the singer in "Soul Searching," and as a result, he makes what I perceive to be a borderline classic.
---
THE BEST FROM (7/30 – 8/5)
BEST SONG: ARIANA GRANDE – BOYFRIEND
Ariana Grande did it again! She made another hit record that is as catchy/teenagy/poppy/scandalous as it gets. As you chomp on some popcorn listening to it, realize how fun and energetic Ariana can be when she's non-committed to a man.
BEST ALBUM: LIL DURK – LOVE LETTER TO THE STREETS 2
"Love Letter To The Streets 2" won album of the week by default. (There really wasn't any other album that caught my attention this week) I will say this: Lil Durk showed the world that he could make records ranging from mushy to gangsta on this project, something not a lot of people in this industry can do organically. Other than that, everything about this album sounded ordinary.
---
THE BEST FROM (7/23 – 7/29)
BEST SONG: LE PRIMETIME, KHOUSION & YNG DNZ – CRAZY OVER YOU
Le Primetime is hella talented. Not only can he sing his ass off, but I believe he has a level of swag to him that is superstar-esque. In "Crazy Over You," Le Primetime shines bright, gifting us with a smooth banger that I think is impossible to dislike.
BEST ALBUM: BURNA BOY – AFRICAN GIANT
I'm not going to lie, this week was tough when it came to picking the best album. I thought Chance The Rapper, Rich Brian and BJ The Chicago Kid all dropped solid efforts, but when it's all said and done, I thought Burna Boy's album was the most enjoyable. On it, he makes afropop music, but also reggae-sounding music, a splash of R&B, and a smidglet of hip-hop, too. Though I've known Burna Boy is a talented mofo for some time now, hearing a body work that is as complete and dynamic as African Giant is refreshing.
---
THE BEST FROM (7/16 – 7/22)
BEST SONG: TORY LANEZ – FOREVER
I haven't been feeling the tracks Tory Lanez has been releasing as of late. Don't get me wrong, at his worst, Tory is still better than 94% of the rappers in the game right now, but at this point, I'm looking for something that is next-level from him. In my opinion, "Forever" is next-level for Tory, as it features plenty of meaningful bars, in addition to a version of the Canadian rapper that is focused and urgent-sounding. On some real s**t, if it wasn't for this song, I would start to think that Tory was letting this music s**t get to his head.
BEST ALBUM: BEYONCE – THE LION KING: THE GIFT
Beyoncé re-transforms herself a lot. In "The Lion King: The Gift," she turns herself into a pop star that knows how to deliver epic soundtrack cuts and authentic Afro music. Additionally, I enjoyed seeing our major Nigerian musicians mix it up with American musicians for a full body of work, creating high-quality songs that both worlds can dance/enjoy. Lets not mistake it, though, the Nigerian stars out shined the American stars on this joint… (Shoutout Mr. Eazi, Wizkid, Burna Boy, Shatta Wale and Yemi Alade!)
---
THE BEST FROM (7/9 – 7/15)
BEST SONG: WALE – ON CHILL
When Wale is on his lovey-dovey s**t, he is one of the hottest rappers in the game (Go ahead and @, # or $ me!). In "On Chill," we get lovey-dovey Wale, as he says "F**k you" to all of the strip club-makers of the world and opts to give us something smooth and serene-sounding. Don't get me wrong, this song may not hit a chord with you if Jeremih wasn't on it, but in the end of the day, Wale's focused bars and his superior understanding of how to make some relatable music should not be ignored.
BEST ALBUM: BIG K.R.I.T. – K.R.I.T. IZ HERE
Yes indeed, K.R.I.T. is here, folks! Matter of fact, I'm pretty sure he's been here the whole time eating up all of our deli meat in the fridge and funking up our couches with his ass residue. Whatever the case may be, "K.R.I.T. IZ HERE" sounds like an effort from the Mississippi rapper that is hungry, wisdom-filled, bar-heavy and unapologetic-ally southern. I'm down with dude continuously feeling like he's being counted out if he makes music like he did on this album!
BTW, Anyone who didn't think this album was fire needs to be unfollowed by GOD.
---
THE BEST FROM (7/2 – 7/8)
BEST SONG: JEEZY – 1 TIME
I watched Jeezy turn from underground trapper to legendary trap God from 2005-2009. I also watched him struggle to reach the heights he once reached ten years following that. With that being said, "1 Time," a track Jeezy gifted us with this past week, is fire! I love the pep to his step he raps with on it, and most of all, the drug-dealing talk he does throughout his verses. Dare I say we get a glimpse of the old Jeezy (aka the Snowman) on "1 Time?"
BEST ALBUM: MACHINE GUN KELLY – HOTEL DIABLO
You guys slaughtered, stabbed, dragged, slapped and raked me for my review of Machine Gun Kelly's "BINGE" EP, and rightfully so, I was trippin' for giving it a B. But this time around, with "Hotel Diablo," it's good, and I am not taking these words back at all! I felt MGK showed his ass off on this album, touching on serious topics like suicide, lost friends and struggling to overcome depression. While you do get fire bars from the Cleveland spitter throughout, it's his emotion that truly drives this album to bliss-ville!
---
THE BEST FROM (6/25 – 7/1)
BEST SONG: MISS MONEY – MRSPARKER
"MrsParker" is a muthaf**kin' hit! In less than an hour, I played it five straight times. So what makes it so fire? First and foremost, it's hella catchy, featuring a couple of melodies that does everything in its power to get stuck in your head. Additionally, the instrumental that powers the song has this vibrant/Caribbean feel that practically begs you to shake your ass to it. Last but not least, I love how raw/upfront Miss Money is with her admiration for booty bouncers, and I enjoy how that admiration came out in exuberant lines and pure excitement.
BEST ALBUM: DANIEL CAESAR – CASE STUDY 01
When it comes to making solid R&B tunes, Daniel Caesar is usually top notch, but in this particular album, he expanded on his artistry by diving deep into topics such as self-appreciation and loving oneself before loving someone else. Additionally, I thought the music was fantastic on "CASE STUDY 01," featuring well-orchestrated instrumentals and melodies that clearly sounded like they took time to make. While plenty of you guys are going to sulk up Chris Brown and DJ Mustard's new albums this week, I think Daniel Caesar's is one that should get the most burn.
---
THE BEST FROM (6/18 – 6/24)
BEST SONG: THE GAME – WEST SIDE
If you were to ask me who I thought the top 10 rappers of all-time were, somewhere in that list I will plug The Game in. I think he is an outstanding rapper that makes riveting west coast music. Late last week, the Compton native made his return to the scene by dropping "West Side" — a mean ass banger that features primarily fighting words and hard-hitting vibes. Throughout The Game's verses on the song, he reminds the world how evil of a villain he is, rapping about his gun and taking on ops. If this is the version of the rapper we can expect on his upcoming "Born 2 Rap" album, I expect greatness from it.
BEST ALBUM: B.o.B – SOUTHMATIC
B.o.B. is easily one of the most talented rappers in the game, but for whatever reason, he's been settling for average music these last couple of years. In "Southmatic," the Atlanta native tries to go back to his unique roots, delivering a body of work that is spontaneous, genre-less, and most importantly, fun! I think music-lovers will want to let this album have their room key, while doubters of B.o.B. will do that slow clap once they realize dude might be in the running for comeback player of the year.
---
THE BEST FROM (6/11 – 6/17)
BEST SONG: YBN CORDAE & CHANCE THE RAPPER – BAD IDEA
YBN Cordae and Chance The Rapper are young n***as with old souls. In "Bad Idea," the two decided to unite for a soulful gem that features outstanding rapping, heartwarming subject-matters and refreshing vibes. To me, every minute of the song felt like a replenishment of the soul, which in my opinion, is a good change of pace after hearing all of these strip club joints on the radio as of late.
BEST ALBUM: LIL KEED – LIVE FROM MEXICO
Lil Keed is a squeaky-sounding n***a. However, in the end of the day, he is one of the few artists in the hip-hop game that the young cats seem to be feeling. In "Live From Mexico," Keed was able to create this overzealous/wild and crazy body of work that never lets up in youthful/reckless energy. Is the project the greatest thing since sliced bread? No, but it is at least fun to listen to.
---
THE BEST FROM (6/4 – 6/10)
BEST SONG: DRAKE & CHRIS BROWN – NO GUIDANCE
There was zero competition for song of the week this week. Don't get me wrong, plenty of artists dropped hot music, but in the end of the day, none were "No Guidance" by Chris Brown and Drake. The reason I put the 'inevitable song of the summer' on a pedestal is because it literally features the best version of both Drake and Chris (Singing ass/vulnerable versions). Additionally, the song has these smooth R&B vibes attached to it, but at the same time, these bass boomin' elements that makes it an absolute club hit, too. Hate all you want on these two light skin brothers, but beware, hating on this song will get you nowhere productive in life.
BEST ALBUM: FUTURE – SAVE ME
Some will hate on "SAVE ME," and I get it, it featured some pretty out-of-this-worldly music. However, in my humbling opinion, it also displayed a level of artistry that was pretty amazing. With having to battle between love, drug-usage and ballin', Future showed out, displaying inhumane amounts of vulnerability and a level of confidence singing-wise that was pretty impressive. In the end of the day, will I be bumping this EP over and over again this summer? Probably not, but I will draw inspiration from it on how to push boundaries when it comes to showing openness.
---
THE BEST FROM (5/28 – 6/3)
BEST SONG: QUEEN NAIJA – AWAY FROM YOU
Queen Naija is more than just a YouTube sensation, she's also a very damn good singer! While I was feeling her past two singles (Medicine & Karma), I believe there is something special about "Away From U." Maybe it's the songs summery vibes that catch my attention the most, or perhaps it's her outstanding vocals throughout; whatever the case may be, I think this song could truly end up her breakout hit!
BEST ALBUM: DENZEL CURRY – ZUU
Denzel Curry doesn't have as much appeal as the other rappers in the game, but by-golly, homeboy can rap his ass off! On his previous project, "TA1300," I thought he shined bright by being an artist that boldly took the toughest route to convey the messages you hear in rap today. In "ZUU," the Florida rapper comes down to earth just a little bit (Just a splash), proving to the world that he can make everything from orthodox club bangers to chilled out commercial hits. No need to worry Curry fans, he still has his moments on the album where he sounds like a n***a from a planet far beyond here.
---
  THE BEST FROM (5/21 – 5/27)
BEST SONG: JOYNER LUCAS & LOGIC – ISIS
Who isn't a fan of kumbaya rap? Joyner Lucas and Logic were once in a serious beef with one another, but decided to dead it recently by releasing "ISIS." On it, both rappers live up to their lofty potentials, dropping heinous bars on their respective contributions nonstop. I actually think their chemistry is pretty good, and love how they each attack the beat they were served with like two light skin dudes that have rabies.
BEST ALBUM: MONEYBAGG YO – 43VA HEARTLESS
MoneyBagg Yo doesn't make bad music. "RESET," his last album, was outstanding, featuring what I thought were club bangers, R&B gems, commercial records and true trap joints. "43VA Heartless" is more on the trap end, but it's still extremely solid. On it, MoneyBagg finds a way to show the same level of hunger he did on his earlier s**t, while also giving off this swagger to him that is way too infectious to ignore.
---
THE BEST FROM (5/14 – 5/20)
BEST SONG: MACHINE GUN KELLY – HOLLYWOOD WHORE
I apologize for being super late this week, I was in Vegas for work purposes during the day, and liver destruction purposes at night. Let us carry on!
Machine Gun Kelly has been indulging in this underdog role as of late, saying he can care less about what people think about him in the media, but actually caring about what people think about him in his music. In "Hollywood Whore," he opens up quite a bit, talking about his come up and dealing with snakes, holding nothing back in each category. Personally, I love how real the song feels — especially considering that Kelly tends to come across as a dude that tries too hard to be liked at times. Maybe this song indicates growth for him?
BEST ALBUM: MEGAN THE STALLION – FEVER
On a week that Tyler The Creator and DJ Khaled both released albums, the best out of the three actually ended up being Megan The Stallion's. On "Fever," the big booty rapper was able to create a body of work that was consistent, explosive and surprisingly unique. While she goes a bit overboard with the sex-talk at times on it, I do admit that she was able to successfully draw me in by utilizing this old school southern feel.
---
THE BEST FROM (5/7 – 5/13)
BEST SONG: RUSS – CIVIL WAR
Russ isn't the most likable dude in the world, but lets be real, he can make hits like s**t! "Civil War" is his latest, and on it, he does it all from gifting us with something melodic to hitting us with some serious bars. But in the end of the day, it's the song's summertime vibes that will catch your attention the most.
There are several different reasons to like "Confessions of a Dangerous Mind." For starters, we all know Logic sounds like everybody in the industry, so what you get on it feels like some compilation s**t. Secondly, the subject-matters and the beats that Logic dishes out on the project are meaningful and fantastic (Respectively), which brings out many different versions of the DMV rapper. Lastly, the album artwork to it is pretty damn dope!
---
THE BEST FROM (4/30 – 5/6)
BEST SONG: JOYNER LUCAS – DEVIL'S WORK
Joyner Lucas went ham, cheese and ciabatta bread on this song. I get it, the subject-matter he talks about on it is a bit distasteful, as it talks about trading human lives for others, but its intricacies is hella impressive. For whatever reason, Lucas is a master at being controversial, and it doesn't get more controversial than "Devil's Work."
BEST ALBUM: ARI LENNOX – SHEA BUTTER BABY
Ari Lennox is someone I wouldn't mind marrying. In "Shea Butter Baby," her debut album, she does everything in her power to make us feel love, heartbreak, anxiety, pressure, sexual vibes and loneliness. I love every second of the project, and can see myself replaying it over and over again.
---
THE BEST FROM (4/23 – 4/29)
BEST SONG: YOUNGBOY NEVER BROKE AGAIN & BIRDMAN – CAP TALK
Birdman and YoungBoy Never Broke Again aren't the most friendly characters in the rap game, so rooting for them is something I find hard to do. However, this new track called "Cap Talk" by both of them is so good, I couldn't help but give them a round of applause in my head. Not only does YoungBoy Never Broke Again kill s**t with a helluva melody, but Birdman holds his own on his verse, utilizing a flow some of our favorite rappers use in their music. Aside from that, I enjoy the gutter energy attached to the song, especially considering that these are two n***as that would either pay to get someone to do what they say, or do what they themselves.
BEST ALBUM: blackbear – ANONYMOUS
I am fully aware that ScHoolBoy Q came out with an album this week, (And trust me, I thought it was pretty good) but in the end of the day, I was feeling blackbear's a little more. On "ANONYMOUS," the talented pop musician spilled his guts out on nearly every track, while at the same time, created hits that we can all sing-along/dance to. In my opinion, that formula is very hard to bubble up, especially considering that bear's not the biggest artist in the game to be catching anyone's attention with his woes.
---
THE BEST FROM (4/16 – 4/22)
BEST SONG: KHOWSHUN – DEDICATED (REMIX)
Knowshun is easily the best rapper you've probably never heard of. When he raps, he incorporates outstanding punchlines, tricky flows and complex thoughts into his verses, which is very reminiscent to how Eminem raps. In "Dedicated (Remix)," I believe the Chicago rapper has his coming out party, dropping a ghoulish anthem that never lets up in clever bars and intense vibes.
BEST ALBUM: WIZ KHALIFA – FLY TIMES, VOL. 1: THE GOOD FLY YOUNG
Wiz Khalifa albums aren't quite the greatest things since sliced bread, however, "Fly Times, Vol. 1: The Good Fly Young" actually is! Not only do I love it as a raw rap project, but it also has incredible vibes and really good R&B features. If you would've asked me whether or not a random release Wiz dropped on 4/20 would be fire, I would've said "hell no," but the world works weird sometimes…
---
 THE BEST FROM (4/9 – 4/15)
I have reason to believe 070 Shake has next. She is a product of Kanye West, and you can tell by listening to her music, because a lot of her s**t reminds me of some old school Kid Cudi. In "Morrow," her latest single, she drops something for us that is outer-spacish, passionate and extremely melodic — Just like Kid Cudi's old s**t! We all love old school Kid Cudi, right?
BEST ALBUM: LABRINTH, SIA and DIPLO – LSD
How good has Labrinth, Sia and Diplo been these last couple of years individually? Not only have they done their own thing artistically, but each of them have been able to assist other artists in making their music bloom. In "LSD," the trio decided to link up, showcasing their knack for stepping outside of what we consider normal music. Every song on this album has some kind of unique element to it, which in my opinion, provokes that creative side in you to come out.
---
THE BEST FROM (4/2 – 4/8)
BEST SONG: LIL NAS X & BILLY RAY CYRUS – OLD TOWN ROAD (REMIX)
I am not afraid to admit that I didn't hear Lil Nas X's "Old Town Road" smash until the controversy around it hit. With that being said, I love that f**king song! In all honesty, I believe the content behind it is powerful, the trap vibes are fire, and most importantly, the country aspect of it is authentic. Well, the legendary Billy Ray Cyrus must agree with me on this, because he decided to hop on a remix to the track. While the beat did sound like it could've been a challenge for him, he shined bright, gifting us all with a swagged out verse that I believe was better than anything Blueface has delivered for us in the past two years. As the legend for this song continues to grow, expect more remixes and entertainer backings in relation to it.
In the words of 2 Chainz, "Free Spirit" is a vibe! While the version of Khalid you hear on it isn't the type of guy I would invite to a beerfest, he does bring out the introspective side of me that wants to turn off my phone and lay in bed all day. Additionally, Khalid does a great job of gifting us with catchy pop bangers that is simply solid listens on this album.
"Free Spirit" might get overlooked as album of the year, but I do think it should at least be considered as that.
---
 THE BEST FROM (3/26 – 4/1)
BEST SONG: NIPSEY HUSSLE – MILLION WHILE YOU YOUNG
All you need to do is search Nipsey Hussle on this site to see how much appreciation I had for him. I felt like he was just reaching his peak as an artist, let alone as a person. With that being said, my favorite song by him is "Million While You Young." When you dissect it, what you will hear is a motivational speaker that's telling you what to do/not do on your way to success. I love the raw/grittiness of the track, in-addition to the passion Nip shows throughout. Aspiring hustlers, run this song on repeat over and over again!
In terms of all the albums that came out this week, it's obvious that Yelawolf's "Trunk Muzik 2" will get the nod for the best. However, I decided to honor Nipsey today by pointing out his "Victory Lap" project from last year. It was his debut, and on it, he spit some of the realest bars you would ever hear in rap. When I tell you that I took mental notes from start to finish listening to it, I truly mean that s**t! The fact that this debut album will also be Nipsey's last album is beyond heart-breaking, to me.
---
THE BEST FROM (3/19 – 3/25)
Have you heard of Ryan Trey before? I certainly haven't. The 19 year old singer is a Bryson Tiller understudy, and in "Nowhere To Run," he does an outstanding impression of the Louisville singer. Throughout this song, not only does he showcase an ability to rap and sing pretty well, but he also lets us know he has a solid ear for music, too, picking out the perfect production to compliment his sulky sound. While at this very moment I prefer to listen to Tiller's music, I wouldn't be surprised if Ryan leapfrogs him in the industry these next couple of years.
One of the biggest secrets in hip-hop is Rich The Kid's ability to make solid albums. a year or so ago, I thought his debut album, "The World Is Yours," was solid, and now I think "The World Is Yours 2" is solid as well. I love everything from the instrumentals to Rich's boss-like sentiments you get on the sixteen track project, and how the Rich Forever honcho does everything in his power to create hit records for his true fans. Nothing felt forced, nothing felt unauthentic, and most importantly, nothing felt plain.
---
THE BEST FROM (3/12 – 3/18)
You know what happens every three years? ScHoolBoy Q releases an album, disappears, and when he comes back, he drops some heat that reminds us how dope he is. Since "Blank Face LP" came out 2016, expect for 2019 to be the year of the Q!
"Numb Numb Juice" is mean, it's authentically west coast, and quite frankly, vintage TDE. As expected, ScHoolboy plays bully on the track, calling n***as out and threatening foes just like the old days using both this calm and deranged demeanor (Everyone knows ScHoolboy is at his best when he's bi-polar). While the song feels like a mere warm-up to something bigger, I don't care, because two years has passed and I just started missing that n***a Q!
BEST ALBUM: LIL WEST – VEX, PT. 1
I hate to say it, but 2019 has been a s**tty year for music. Maybe we were spoiled by all the phenomenal releases from 2018? Whatever the case may be, no real album came out this week that excited me; however, I did enjoy Lil West's "Vex, Pt. 1" just a tad bit. No, West isn't the second coming of Drake, but I thought he was able to show both some creativity and versatility on the EP throughout. Will I replay this album after this week is over? Probably not, but I do think it's at least worth ONE listen. (Just 1, man!)
---
 THE BEST FROM (3/5 – 3/11)
YBN Cordae has made his second appearance on our weekly list.
I have reason to believe YBN Cordae is the second coming of J. Cole. I love how he tells stories, flies through his verses and dishes out nothing but witty bars. Well, since I threw out the Cole comparison, is it safe to say "Have Mercy" is YBN's version of "Middle Child?" If so, I think it's better, as the DMV rapper literally imposes his will on the track, giving anyone who went to the bathroom during the introduction of  his career a hard-hitting summary.
Juice WRLD is a hella talented rapper (I'm going to classify him as that for now) that I believe didn't quite show every tool he had in his arsenal in his debut album "Good Bye, Good Riddance." It's all good, because at the time I heard it, I was overwhelmed trying to simply figure out who the f**k he was. Now that we've gotten that out of the way, I thought his sophomore album titled "Death Race To Love" was pretty dope. No, I didn't give it the greatest score, but I did applaud it for its creativity, versatility and authentic emo-sounding records. Overall, it was quite a performance Juice WRLD gave us on the album — one that I think solidified his pending superstar status.
---
THE BEST FROM (2/26 – 3/4)
J Cash Tha King is a real one for dropping "To Myself." On it, he talks about the many different things that run through his mind when he's all alone. Not surprisingly, some of those things are fractured relationships and bad decision-making (We all have these problems, right?). I love the song for its realness, infectious hook and authentic passion. What else can you ask for from him?
BTW, shout-out to Eisra for the write-up to this song!
"When I Get Home" by Solange is special. The music on it is creative, high in quality and flat-out different. Though the album only has a few full tracks, it does a great job of drawing you in with its riveting interludes and quick little ballads. Folks, this might very well be the project of the year thus far.
---
THE BEST FROM (2/19 – 2/25)
I get it, blackbear's fake bad boy persona can come across as corny at times, but let's keep it real, dude is hella talented! In "1 SIDED LOVE," the cybersex singer does what he does best — create an impassioned tune that is introspective, soothing and thought-provoking. I'm not going to lie, I loved every moment of this song, and I promise that he didn't pay me to say that.
I've been hip to Kehlani for some time now, and on some real s**t, I haven't heard a full body of work by her that blew me away yet. All that changed Friday with the release of "While We Wait."
"While We Wait" is a short body of work in which Kehlani got a chance to reach her full potential. In my opinion, Every song she delivered was passionate and had great vocal performances on the project. I also love the level of growth she showed as both an artist and a person on it.
---
THE BEST FROM (2/12 – 2/18)
Owww! Cardi B and Bruno Mars' "Please Me" has made it's way to the top of our weekly charts! First and foremost, let me say this: I love Bruno Mars and his intense style of singing, especially when it's over some lovey-dovey s**t. As for Cardi, I believe she is at her finest when she's raw, ratchet and humiliating. With that being said, the combination of the two superstars on "Please Me" makes for a romantic banger that is fun, full of excitement and very uncomfortable to listen to around parents.
August Alsina has come a long damn way. In the last couple of years, he's battled serious health issues and family tragedy, which makes his hiatus from music well-needed. With "Forever & A Day," August finally got a chance to continue on with his fantastic R&B career, gifting us with 8 tracks full of great crooning, romantic subject-matters, and most importantly, pure/non-swagger-jacked music. I definitely f**ked with this project a lot, and I am sure you will, too.
---
THE BEST FROM (2/5 – 2/11)
When Jacquees called himself the king of R&B, maybe we should've taken him a lot more seriously. First and foremost, his ability to peel through smooth instrumentals utilizing an unapologetic yet soulful approach is uncanny. Secondly, I love how 'Quees plows through his verses and choruses establishing his dominance, showing little to no fear of coming across as a boss. In "Wow," you get all that, in addition to a fire ass beat by XL Eagle (He always hooks Jacquees up with fire).
I predict "thank u, next" to get serious consideration for album of the year. I thought it was fantastic, featuring everything from dreamy vocal performances to vulnerable subject-matters. The project was also very versatile, containing its fair-share of hip-hop, pop, R&B and soulful music all blended together nicely. All in all, Ariana shined bright here, despite having to deal with some serious personal matters during its making.
---
THE BEST FROM (1/29 – 2/4)
BEST SONG: ACE HOOD – PRACTICE
When Ace Hood is motivated, I am under the belief that he is the best rapper in the game (Yes, I said best rapper in the game). In my opinion, he has the flows, consistency, appeal, punchlines, subject-matters and toughness to take on any one of your favorites (Including Tory Lanez). In "Practice," his latest release, Hood absolutely decimates this riveting instrumental, leaving nothing left besides bones and blood. When it's all said and done, his precision in his raps are beyond impeccable on the track, and the way he reacts to having his back against the wall is frightening (For his competition, of course).
BEST ALBUM: WIZ KHALIFA & CURREN$Y – SO FLY
Technically, "So Fly" came out years ago, so it shouldn't qualify for this list. At the same time, it was re-released on Spotify last week, so I think it's fair-game to be added. Anyway, listening to "So Fly" brought back nostalgic feels for me — I'm talking college life with bottom-shelf alcohol, spiked cup of noodles and lots of running from shaky people in the alleys. While it features a lot of smoke-talk from these two legendary stoners, I thought the biggest takeaway from it was the vibes it gave off. For majority of the album, s**t was relaxing. Nowadays, I feel like both of these dudes (Especially Wiz) are only concerned with dropping the next club-hit. Wiz, stop trying to make club-hits, bro. Get back to your smooth s**t!
---
THE BEST FROM (1/22 – 1/28)
Finding the best song this week came down to the very last day. Just yesterday, YBN Cordae dropped a track called "Locationships" that I thought was dope as hell! On it, he plays a 2019 version of Jay-Z from his "Girls, Girls, Girls" days, documenting the trials and tribulations that come with the idea of f**king around with chicks all over the globe. Personally, I love the fun-loving nature attached to the track, YBN's clever bars (Besides the one about his Nigerian girl scamming him), and most of all, his willingness to push the boundaries when it comes to creativity. All in all, "Locationships" is beyond a solid listen!
For me, Boogie came out of nowhere. Just last week, I started getting hip to him, and since then, he hasn't disappointed at all. In "Everything's For Sale," his debut album, I felt like he put up a great performance when it came to spitting bars, gifting us with solid melodies and telling some intriguing hood tales. While it's unlikely this project will end up on top this year, I do think it will be one of those most impactful.
---
THE BEST FROM (1/15 – 1/21)
The more and more I listened to "Mixed Personalities" this week, the more and more I fell in love with it! The track is bizarre, daring and inappropriate at times, but also very creative. Though Kanye is the big name on it, in my opinion, YNW Melly stole the show, as he was able to create some of the better melodies I heard this year. While I'm not ready to call Melly the best rapper since Pac or anything, I do see him presenting a unique/structure-less style of music to the world that I pray sticks.
James Blake is one of those musicians that you heard of before, but can never quite link to a specific song. In his latest album, "Assume Form," he does little to change that reputation, and in this rare case, it helps the quality of music. Throughout the project, the UK singer plays the perfect orchestra-tor, piecing together his thoughts on powerful topics such as true love and lullabies for sleeping purposes (N***as need lullabies in their life, bro). I thought the music you got from him was pure, organic, and strangely, pretty stripped down/simplified.
---
THE BEST FROM (1/8 – 1/14)
Uh oh, we have our first upset of the year! Yes, Chicago/Minnesota's very own, Shreya Preeti, takes home the best song of the week! That's saying a lot, because I felt like The Weeknd's "Lost In The Fire" was excellent, Lauren Jauregui's "More Than That" was fire, and Kehlani's "Night Like This" was special. However, Shreya Preeti's live version of "Junkyard" struck a chord with me, as it boasted these passionate/relatable vibes that I thought was way too infectious to pass up. I also love what the song embodies, which is that of an up and coming artist that makes it in life being her unapologetic self. Isn't that deep?
It was another slow week for album releases, which means the crop to pick from hasn't been that great. With that being said, I thought Conne3ct3d by Robb Bank$ and Wifisfuneral was pretty solid. It's short, but it does feature some unique tracks in which the duo gets a chance to be themselves — authentic SoundCloud rappers that aren't here for the clout. But lets be real, folks, this album isn't the best thing since sliced bread, it just happened to come out during a very weak week.
---
THE BEST FROM (1/1-1/7)
I feel like "Undecided" by Chris Brown is fantastic! It features a version of the singer that's raw, daring, and willing to open up about his romantic life. Much like you, I love when Chris doesn't give a s**t in his music, but when it comes in the form of solid melodies and positive vibes, he's at his absolute best!
It's been a very quiet week for albums, probably because artists have passed out from Egg Nog and ungodly amounts of alcohol this holiday season. I expect things to ramp up in mid-January, and by then, we should all be in prime-time form (I've sucked this week, too)! With that being said, my album of the week comes from Mila J (I know it's an EP, but I decided to put them all in the same boat), and it is called "September 2018." The project is short, but sweet, featuring five truly authentic R&B jams that fans of the genre will find impossible to ignore. Aside from that, I believe the melodies she was able to drop off were fantastic, and the topics she covered throughout were highly intriguing. That's a combination that should catch your attention, no?
---