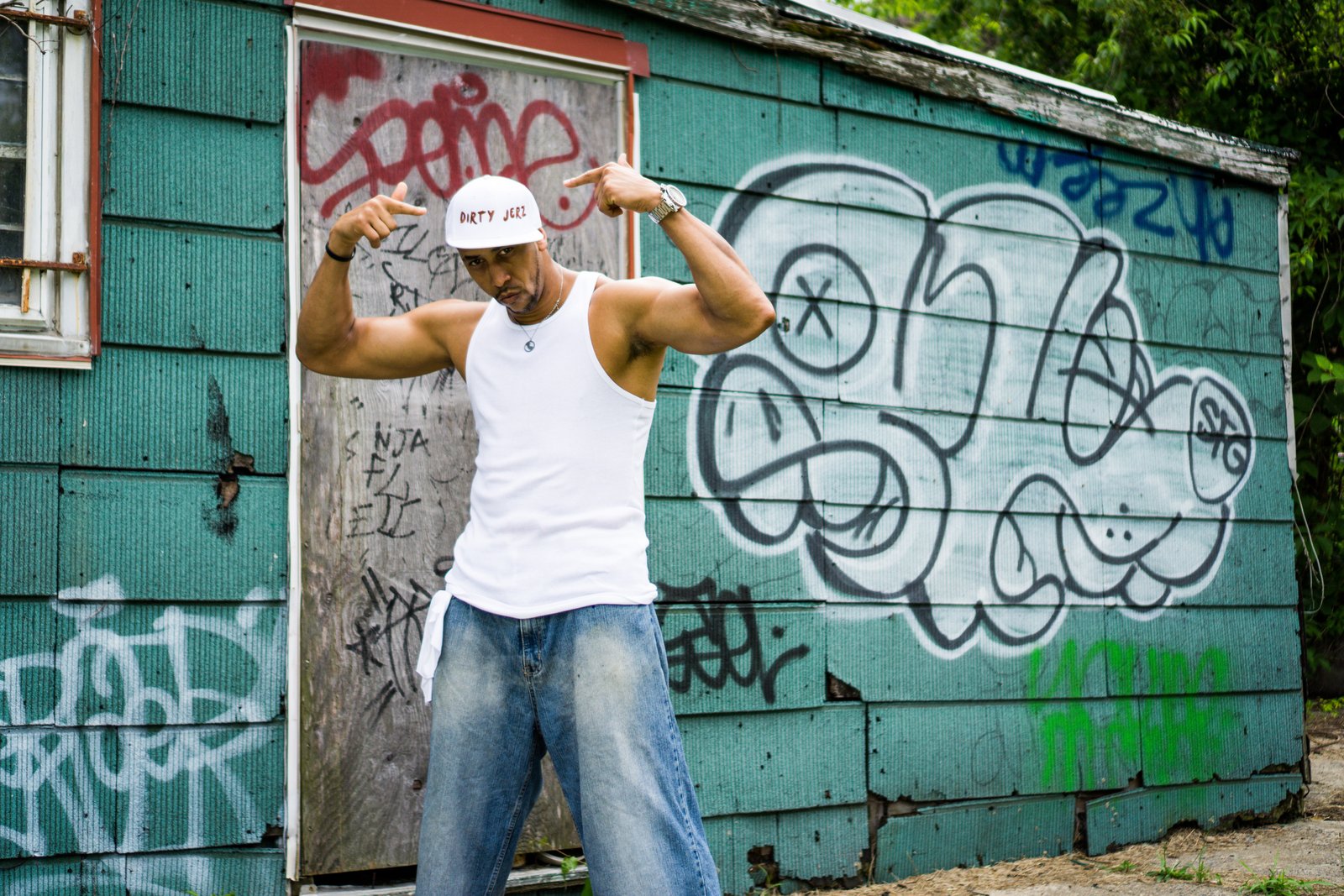 J-Carter looks to add a different dynamic to the hip-hop game with "Take Hip-Hop Back"
---
TOP 5
5. AIN'T TRAP ENOUGH
"Ain't Trap Enough" starts off "Take Hip-Hop Back," and I thought that was a great choice for an intro track. On it, J-Carter talks about still being trap despite not cursing, indulging in drugs or switching up his traditional rap style. What I enjoy most about the track is that it is gritty in nature, with the instrumental to it boasting dark vibes, while Carter's rapping on his verses giving off this vicious feel.
Not being 'trap enough' means being original nowadays…
4. IT KEEPS RAINING
"It Keeps Raining" is a powerful banger that features both a soulful instrumental and a hook that is as passionate as it is memorable. On J's contributions on the song, he gives the world insurance that even when things look bad, positivity can be found. I love how J plows through his verses using this relentless flow that perfectly compliments his urgent lyrical content. Speaking of his urgent lyrical content, at times it sounds nurturing, and in other times it sounds unapologetic. Whatever the case may be, it's effective.
3. LET IT GO
"Let It Go" is a smooth tune in which J-Carter serenades a broken woman with words that would make her want to keep her head up. Throughout, he talks about overcoming negativity from her past lovers and staying composed as she moves through life. As usual, his rapping on the track is impregnable, as he does his best to cram tons of knowledge into a four minute song. I also like how he incorporates this infectious melody into the equation, teaming up with this soulful singer that does an incredible job on the hook.
2. MISS MY BABY
Everyone has had that one lover you feel you had issues connecting with in the past; in  "Miss My Baby," J-Carter talks about his situation over this groggy instrumental that features that one Ginuwine sample from "So Anxious" we all love.
You know what I like most about this song? J opens all the way up on it, sounding vulnerable, anxious, obsessed and focused. This translates to steady bars throughout.
1. SPIT FIRE
"Spit Fire" is heinous, it's tough and absolutely explosive. On it, both rappers spit fiery bars over this high-octane/wicked instrumental. I love how competitive they come across in the track, hitting us with clever punchlines, tricky flows and kill-a-rapper bars; the combination is lethal.
If you are a fan of hip-hop, you're going to like this song for sure.
---
SONG BY SONG BREAKDOWN
1. AIN'T TRAP ENOUGH (3.5/5)
2. IT KEEPS RAINING (3.5/5)
3. LET IT GO (3.5/5)
4. LOOK WHAT YOU DONE (3/5)
5. MISS MY BABY (4/5)
6. NO ARGUMENTS (3/5)
7. ONLY GOD CAN JUDGE U (3/5)
8. OUT THE DOOR (3/5)
9. RUSH THE FLOOR (2.5/5)
10. SPIT FIRE (4/5)
11. STOP COMPARING ME (3/5)
12. TAKE HIP-HOP BACK (3/5)
13. THAT HOTNESS (3/5)
14. THE ONE FOR ME (3.5/5)
15. THE SOCIETY'S DYING (3.5/5)
16. TO MY REAL PARENTS (3/5)
17. FALL IN LOVE (3/5)
18. YOUR SAVIOR (3.5/5)
19. FAKE CATS FALL BACK (3/5)
20. I'M ON THAT (3.5/5)
---
OVERALL RATING
(GOOD)
Not too many rappers in the game are willing to embrace that they are different artists from what you're used to hearing on the radio; J-Carter is one of them. From the moment you press-play on "Take Hip-Hop Back," you can tell he's on a mission to spread positive/relatable vibes your every day Joe like myself can relate to. This allows the album to feel very refreshing.
I thought the R&B contributions on this album were fantastic! On songs like "It Keeps Raining," "Let It Go" and more, you get soulful music that features strong melodic and harmonic efforts. No one on this planet can hate on that.
J-Carter's content on this album was very refreshing to listen to. Throughout, he talked about important topics such as relationship issues, positive thoughts and staying pure. The good news is that he still maintains this gritty sound, also incorporating raw rap tracks into the equation.
while the songs were really well put together, I did think the quality of them were a bit blurry at times. I thought everyone that was featured sounded clearer than J on this album.
Hopefully you are a fan of J-Carter, because this album is pretty long… nowadays, I prefer shorter albums, but I get it, when you love hip-hop as much as he does, you can't help but flood us with new music.
As I stated earlier, J-Carter is a refreshing rapper to listen to. I like what he stands for, and definitely appreciate his love for making music.