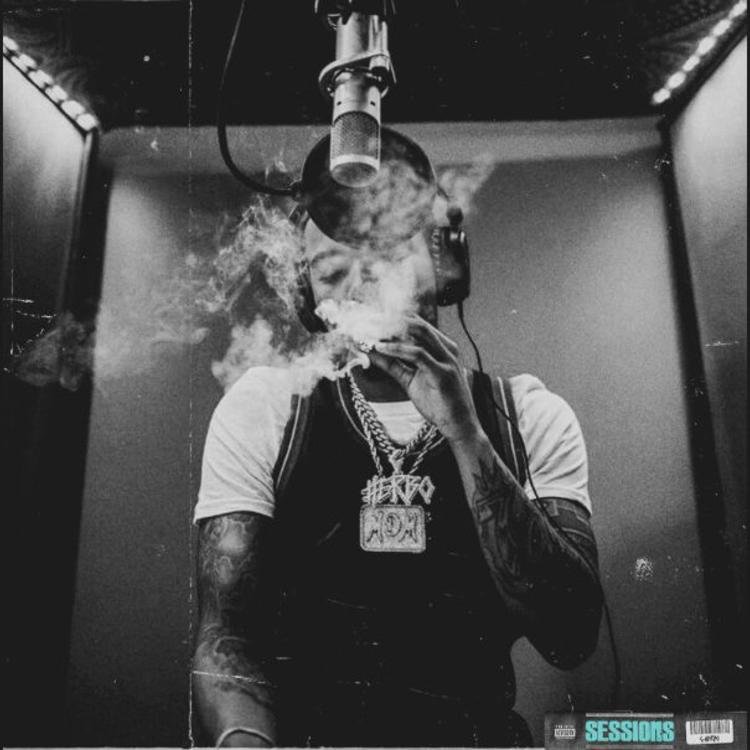 G Herbo holds nothing back in the very explosive "Sessions"
---
STREAM
---
TOP 3 SONGS
3. CAN'T SLEEP
In Can't Sleep, G Herbo raps about gunfights, drug-abuse, his dead friends, his fake friends, and having withdrawals (Mind you, this n***a is only 25-years old).
Herbo's erratic rap flows on Can't Sleep makes the song feel authentic/riveting as hell. (Hell, when I'm disheveled, I sound erratic, too)
2. SUMMER IS CANCELLED
Summer Is Cancelled is the perfect way to start an album.
Summer is Cancelled is powered by this soulful instrumental that also packs a helluva punch (Kudos to Harry Fraud). Over this instrumental, G Herbo raps about being a real killer, putting fake killers to shame, touching paper, and being a role model for dudes that are trying to make it out of the hood.
I love how Herbo hurls out his bars feverishly on Summer Is Cancelled. Matter of fact, I can see a pool of sweat pouring down his head while he was laying down his verses on  this song.
1. HUNNIT BANDS
I'm not sure G Herbo has any songs in the past that I would consider club bangers… With that being said, Hunnit Bands feels like a legit club banger, to me.
Hunnit Bands features a sly ass instrumental that I f**k with a lot. Over this instrumental, Herbo blesses us with a simple/catchy hook and verses that are disrespectful, braggadocios, and aggressive as hell. Matter of fact, it sounds like Herbo is arguing with a group of rowdy n***as in a VIP section across from him on the song.
---
SONG BY SONG BREAKDOWN
1. SUMMER IS CANCELLED (4/5)
2. CAN'T SLEEP (4/5)
3. HUNNIT BANDS (4/5)
4. MY BRO'S A LEGEND (3.5/5)
5. REMEMBER (3/5)
6. SESSIONS (3.5/5)
7. THAT BOY (3.5/5)
8. WHAT I DID (4/5)
9. I WANT IT (4/5)
---
OVERALL RATING
(B)
If you consider your favorite rapper gangsta, G Herbo is gangsta with cheese in the middle. Seriously, in Sessions, the Chicago native talks about deep ass s**t such as making it out of the hood, losing friends, ducking cops, and coming out victorious in gunfights. On the real, not a single lyric Herbo delivers on the album feels phony, which I find both impressive and sad.
G-Herbo's schtick is to sound like he's on a high-speed chase with whatever beat he decides to rap over. With that being said, the erratic flows Herbo uses on Sessions fits the overall narrative of the album. With the topics behind the album mainly focusing on hood PTSD, I think it makes sense that Herbo approaches songs sounding like a paranoid n***a that isn't quite composed.
Every beat on Sessions has levels of soulfulness and trillness that is hard to ignore. Every beat on Sessions also fits Herbo's erratic rapping style masterfully — sorta how every incriminating glove in America probably fits Herbo's hands masterfully.
G Herbo is a very intriguing rapper to listen to. In my opinion, he knows how to paint vivid pictures of the horror stories he's experienced in his young life. He also knows how to embrace his bi-polar side — an aspect that should make you feel uneasy, perplexed and entertained by his music.