Young Thug finally drops the highly-anticipated, uber stacked, and somewhat strange "Punk."
---
STREAM
---
TOP 5
Honorable Mention. Love You More
Folks aren't trying to hear this, but "Love You More" is one of the most beautiful songs that I've heard be made by so-called trap rappers.
Seriously, trappers aren't supposed to make touching/heartwarming tracks like "Love You More," bro. Gunna, Thugger, and the rest of you interesting people that made this track, I'm crying right now listening to it.
5. Bubbly
Do you know something that I always fall for when I write reviews for albums? I look at a tracklist, locate a song that features big-name artists, then automatically assume that it is great. I promise, I won't fall for that again… After this review.
Muthasucka, "Bubbly" is hotter than Blac Chyna in smedium clothing! For starters, I am pretty sure that the song's producer watched Halloween III: The Season Of The Witches before creating the primary beat because I hear elements of the music that you hear during chase scenes in the movie. Over the beat, both Young Thug and Travis Scott rap like dudes with their chests out, with condoms in their pockets, and with wads of money in their hands. In my opinion, the two of them are what makes the song go.
Drake is on yet another song with two different beats (This guy is picky). During his part in "Bubbly," s**t gets darker than the real-life story behind Chippendales. As expected, Drake sticks his chest out like his counterparts, ultimately sounding like the second-coming of NAV (Can you believe that NAV is being emulated by superstar musicians like Drake these days?).
4. Stupid/Asking
Thugger's underrated singing skills and sly rap skills are put on full display in "Stupid/Asking."
Do you know what the "Stupid" side of "Stupid/Asking" reminds me of? A slightly better version of Lil Wayne's "How To Love" hit from back in the day. We all know that Thugger's idol was Wayne, so it makes sense that he decided to channel him for the song. The reason I say that "Stupid" is slightly better than "How To Love" is because I feel like Thug appropriately bares his soul in the former, switching between everything from a jilted lover to an arrogant shoulder brusher. Also, let's be real, Thugger is a better singer than Wayne (Wayne sounded like he was on the cusp of upchucking in "How To Love.")
Though "Asking" only gets a minute and some change to shine, I think this portion of the song finishes off the sentiments of "Stupid" very well (Everyone knows that you get past a breakup by spending money stupidly).
Fire + Fire = Fire (Who would've thunk it?).
3. Stressed
Young Thug, T-Shyne, and J. Cole's completely different styles mesh well in "Stressed."
Young Thug goes tired black mother, glass breaker (His high-pitched vocals broke at least five glasses in my house), reckless spender, and captain save-a-chick in "Stressed." As for featured guests J. Cole and T-Shyne, the former goes angry customer, rich douchebag, and DeSean Jackson in his verse, while the latter sounds like your everyday Joe that legitimately sounds like someone that is dealing with the stress that comes with heartbreak, meeting expectations, and getting money.
I know that you are afraid to say it, so I will: T-Shyne washed both Cole and Thug on this song (We can definitely agree that he washed Thugger, right?).
2. Contagious
"Contagious" is yet another divine Young Thug album cut.
One thing that Young Thug does a lot of in this album is speak his mind. While his thoughts aren't always delivered in the most effective way, in "Contagious," I really think that they are. Throughout the song, Thugger uses gentle melodies and consistent flows to let the world know that he's a guy who embraces growth, change, and authenticity.
"Contagious" really grew on me after a few listens. The song just has a dope spirit to it.
1. Living It Up
Young Thug, Post Malone, and A$AP Rocky clearly made "Living It Up" after getting fancy at Applebees.
There aren't many rappers that could make a track like "Living It Up." Matter of fact, I'm not sure I would even call it a hip-hop track. For starters, the song features an instrumental that is powered by only snaps and a few guitar licks. As for Post Malone and Young Thug, they gift us with soothing melodies that you would probably hear on a country song. When it comes to A$AP, for most of his verse, he hits us with authentic rap bars, but even he falls for the song's gentle nature because he eventually brings out his melodic side.
---
SONG BY SONG BREAKDOWN
1. Die Slow (With Strick) (4/5)
2. Stressed (4/5)
3. Stupid/Asking (4/5)
4. Recognize Real (4/5)
5. Contagious (5/5)
6. Peepin Out The Window (3/5)
7. Rich Nigga Shit (3/5)
8. Livin It Up (5/5)
9. Yea Yea Yea (3/5)
10. Insure My Wrist (4/5)
11. Scoliosis (3/5)
12. Bubbly (4/5)
13. Road Rage (4/5)
14. Faces (4/5)
15. Droppin Jewels (4/5)
16. Fifth Day Dead (2/5)
17. Icy Hot (2/5)
18. Love You More (4/5)
19. Hate The Game (3/5)
20. Day Before (4/5)
---
RGM RATING
(B-)
When Young Thug decides to hang up his mic, I think he will have one of the most complicated hall-of-fame cases in the history of music. While I think that he shows flashes of greatness in his music, he also shows flashes of what-the-f**kness. Depending on who you talk to, Young Thug either hits more highs or more lows in Punk (He straddles the line Between good and bad so well in this album).
One thing that I love about Young Thug is that he likes to toy with all kinds of melodies and vocal pitches in his music. What I think is very interesting about Punk is that Thugger toys with these characteristics over modest instrumentals a bunch of times. If I were to guess, about 70% of the instrumentals on this album are on some calm trap s**t. Trust me, I'm not complaining, I actually love that s**t. I will say this, though: I think Thugger definitely comes with the right murderous energy on explosive tracks like "Scoliosis."
At times Most of Thugger's lyrics in Punk are odd but meaningful. The way he pieces his thoughts together is often not clear, dysfunctional, or just plain ole bizarre. Trust me, I'm not complaining, I actually somewhat like that s**t. Also, I feel like the audio quality in some of his vocals sounds off.
Young Thug called on some heavy-hitters for this album: Drake, Gunna, Travis Scott, Mac Miller, Juice WRLD, Future, J. Cole, and more. I thought Cole shined bright, Juice WRLD shined bright, Gunna shined bright, Post Malone shined bright, Mac Miller shined bright, and A$AP Rocky was OK. Believe it or not, I thought that Drake's verse on "Bubbly" was meh. Also, I'm not sure what Doja Cat was able to do in "Icy Hot" because I turned the song off 20 seconds in ("Icy Hot" might be the worst song I've heard in five years).
I'm not sure if diehard Young Thug fans will f**k with Punk. If I were to guess, the songs in which he experimented heavily will grow on folks, while the songs in which he did his usual s**t probably won't move folks as much. What I do think is that the album will set in stone that Thugger is more than just a trap rapper that likes to go rogue every once in a while; he's an artist with hip-hop roots that paints Picasso-Esque pictures that are somewhat enjoyably difficult to understand.
[poll id="96″]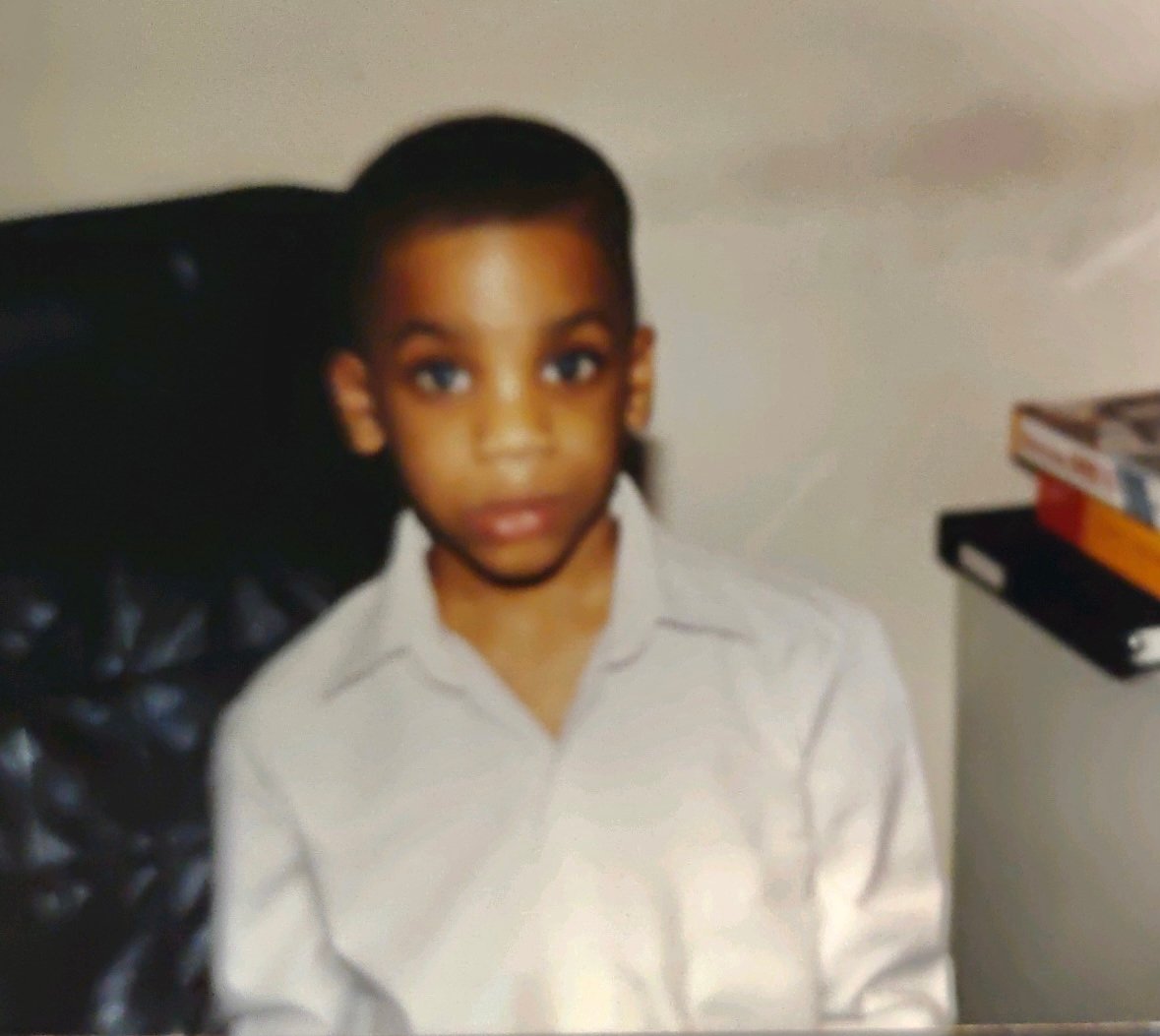 Quincy is the creator of Ratings Game Music. He loves writing about music, taking long walks on beaches, and spaghetti that fights him back.