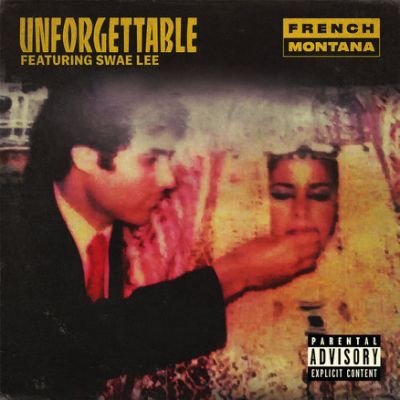 French Montana dropped another song yesterday called 'Unforgettable', and it features a huge contribution from Swae Lee.
Ever since 'Black Beetles' came out, I think that people have found ways to use Swae lee's boyish sound to their advantage; here, Montana uses him to sing this passionate chorus over this Caribbean inspired beat.
French is solid on the track, as he tries to match the 'up in the skies' sound that Swae Lee uses. I honestly don't care for anything he said lyrically, so please let me know what he's talking about if you want to.
Frenchy's 2/2 this week.
OVERALL RATING (4.7/5)