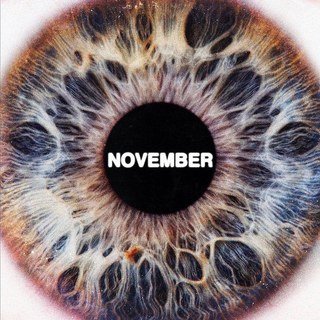 Isn't it interesting how all the T.D.E. artists move? It almost seems like they enjoy flying under the radar for months, but then emerge to the scene with a body of work that is usually stronger than everyone else's work. If my theory is true, SiR's new "November" album will be considered one of the best albums of 2018! Aside from my baseless theory, I actually think that musically SiR has all the tools to be great, as he blends in authentic lyrics with the smoothest of sounds vocally. With that being said, as I press play on "November," I hope to hear some of the most unique R&B s–t I've ever heard in my life (Don't let me down, bro)!
---
TOP 5
5. THAT'S ALRIGHT
"That's Alright" has a tremendous bop to it, but at the same time has this tenderness to it, too. "That's Alright" is quirky, but also has this grittiness to it lyrically. "That's alright" is a lot of fun, because it enjoys mixing polar opposites, for some reason…
How real is SiR lyrically on this song? He doesn't get too high or get too low about the punani. Harvey Weinstein wishes he had that level of self control in him.
4. D'EVILS
I love it, I love it, I LOVE IT! (Should I feel bad that I love a song titled 'D'Evils?')
First and foremost, the production on this song is AMAZING! It combines smooth with heavy-hitting drums, and both of those aspects are topped off by some erratic singing woman that sounds like she's on fire. I tell ya, you couldn't script this type of beat!
While I believe SiR lets the beat do its thing for majority of this track, I do think he comes with some pretty appealing bars on his verses. Yes SiR still gives you his signature smooth vocals, but I think it's his competitive lyrics that makes his part fantastic.
3. SOMETHING NEW
"Something New" clearly refers to some type of love that both SiR and Etta Bond was able to find that turned their life around. I know the feeling, Sprite (Remix) did that for me when I was younger.
If there was ever a way to make a song bloom like a sunny day, this track could tell you. With an instrumental that is as complex as it gets, both SiR and Etta Bond find a way to piece together these dreamy lyrics that is as charming as it gets. When it's all said and done, you feel like giving the singers time to get acquainted with each other (If uou know what I mean *Wink Wink*).
I suspect that a few edibles were taken during the making of this song….
2. SOMETHING FOREIGN
T.D.E. Labelmates collab for this track that sounds like it could be played at a white house dinner.
I like the style that Sir sings with on this song, as he sorta gets lost in the gentleness of the beat. I also love how SiR pieces his words together throughout the track, showing off this sly demeanor throughout.
ScHoolboy Q really amazes me on this song! Not known to be a calm dude when he raps, he actually drops some smooth s–t on this track that is very similar to Sir's part. Don't sleep on Q's ability to switch up his rap style.
Is this the new way gangsta's party?
1. SUMMER IN NOVEMBER
On "Summer In November," SiR transforms himself into all of your favorite R&B artists from yesteryear. It's truly amazing to listen to — so much so that I began googling how I can get this single in A-Trak form.
If you got a girl, and your girls clothes aren't off by the middle of this song, you must have roaches in your apartment. (This s–t is way too smooth for her clothes not to fly off!)
---
SONG BY SONG BREAKDOWN
1. GONE (N/A)
2. THAT'S ALRIGHT (4.5/5)
3. SOMETHING FOREIGN (5/5)
4. D'EVILS (5/5)
5. SOMETHING NEW (5/5)
6. I KNOW (4.7/5)
7. NEVER HOME (4.3/5)
8. BETTER (3.9/5)
9. DREAMING OF ME (4.8/5)
10. SUMMER IN NOVEMBER (5/5)
---
OVERALL RATING
(9.2/10)
This album is the perfect example of timeless music! You can tell SiR has an old soul, and he was able to utilize that to make music that follows all the characteristics of your favorite R&B music from yesteryear. At the same time, SiR isn't a stubborn dude, he still does incorporate some of the sounds from present day music into his tunes (Mainly through his lyrical content), making sure the millennials of the world don't fill left out. (Thanks, SiR!)
You know what I find the most dope about this album? It has the sound of an album that you would randomly hear on Soundcloud: You don't know the name of the artist, you are not paying attention to the artwork attached to the track, you're just drowned out in the beautiful music that the stranger was capable of making. It's truly a gift to anyone who appreciates the art of music, and one that I am sure will receive looks from the Grammy board.
Categories: Album, Album Rating, Album Ratings, Album Review, Album Reviews, Best Song, Best Songs, Best Tracks, Hottest Songs, November, R&B, Rating, Ratings, Review, Reviews, Sir, Top 5, Top 5 Songs, Top Ratings, Top Reviews, Top Songs