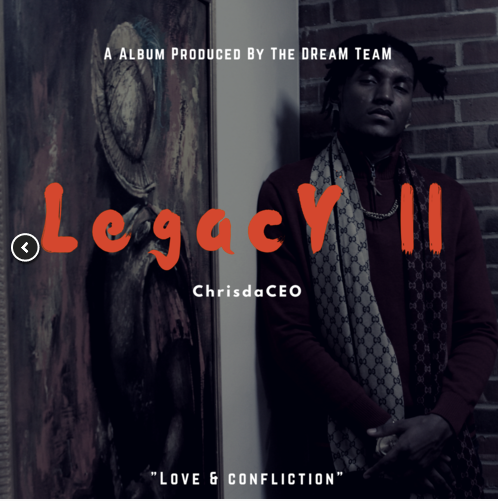 ChrisdaCEO is one successful dude. At the age of 20, he is already the CEO of DReaM TeaM and the Co-Founder of D.B.G Records. At this point, ChrisdaCEO's business acumen demands all of our respect. In "Legacy II," the Ohio native looks to impress us with his music, delivering this 12 track gem that has him dabbling in a myriad of genres. I look forward to the project, and anticipate being blown away with ChrisdaCEO's versatility.   

---
STREAM
https://spinrilla.com/mixtapes/chrisdaceo-legacy-ii-love-confliction
---
TOP 5
5. USED II
ChrisdaCEO shows off some of his vocal skills in "Used II."
There is something about the impassioned production on this song that catches my attention; it's almost mafia-like. I like how ChrisdaCEO gets lost in it, harmonizing these sentimental lyrics throughout it. The most interesting aspect of the track is the random breakdown that you get in-between his verses, as he allows the classic R&B group Allure to give the topic at hand a different perspective.
4. DO ANYTHING
ChrisDACEO gives us nothing but smooth vibes on "Do Anything."
I love the sly feel this track gives off. On it, ChrisdaCEO raps in this laidback way, not stressing a single bar. You can tell he wanted to let his girl know that she was in the best romantic situation she has ever been in by practically keeping it real with every word he speaks. When you add Stevie Wonder's soothing vocals and the gentle instrumental to the equation, you get this tender tune that will have your mind at ease.
3. NOT THE SAME
Even though a good chunk of this album has Chris giving us something with R&B vibes, "Not the Same" hits the listeners ears with this stirring approach. Not only does it have this hood emotional sound production-wise, but it also has the powerful impact of Jay-Z's words, Beyoncè's heartfelt vocals from "Family Feud," and Dark Notice's heavenly voice on the chorus. Chris raps tough on his verses, touching on topics such as loyalty, dedication, and all the distractions that can emerge on your way to success. Every bar the Ohioan delivers will be felt in your soul, as he gives us several pointers on how to maintain the energy to prosper.
2. Y U MAD
"Y U Mad" is the first single off this project, and it has ChrisdaCEO harmonizing about his winning ways over this slow paced instrumental. Chris also talks about the inevitable hate that comes with his fortune, describing the frustration he sees from one of his interested ladies. I think the swagger he displays on the record is silky smooth, and the hook he delivers is nothing short of catchy.
I'ma definitely have this track on repeat this week.
1. TIDAL WAVE
"Tidal Wave" is an absolute banger! It has this club feel to it production-wise, and some very appealing bars by Chris.
For one of the few times on the album, ChrisdaCEO gets a bit braggadocios on a song, basking in the luxurious things that come with being a boss. The energy Chris raps with throughout this track is lofty, and the hook he delivers is pretty memorable.
Chris clearly knows how to handle promiscuous women. Bruh, you trying to put your teachings in a book?
---
SONG BY SONG BREAKDOWN
1. INTRO (N/A)
2. DO ANYTHING (4.5/5)
3. USED II (4.5/5)
4. NOT THE SAME (5/5)
5. TIDAL WAVE (5/5)
6. Y U MAD (4.7/5)
7. ALONE (3.9/5)
8. INTERLUDE (N/A)
9. BROKE BITCHES (4.3/5)
10. MONEY TALK (4.5/5)
11. OUTTA POCKET (N/A)
12. OUTRO (N/A)
---
OVERALL RATING
(8.2/10)
"Legacy II" is a dynamic album that straddles the line between emotive and entertaining. The production is heavy-hitting at times, and in other times it's pretty soulful. Chris blends both sounds together really well, either singing passionately or rapping fervently when appropriate. Aside from that, the young CEO shows off this impressive ability to be real when it comes to content, delivering several lyrics revolved around all the trials and tribulations the young studs of the world go through including love, money, and haters. Overall, I think the album is enjoyable to listen to, and shows off some versatility when it comes to hip hop. It's definitely worth a listen.
MAKE SURE YOU GIVE US YOUR TOP 5 FROM THE ALBUM IN THE COMMENTS SECTION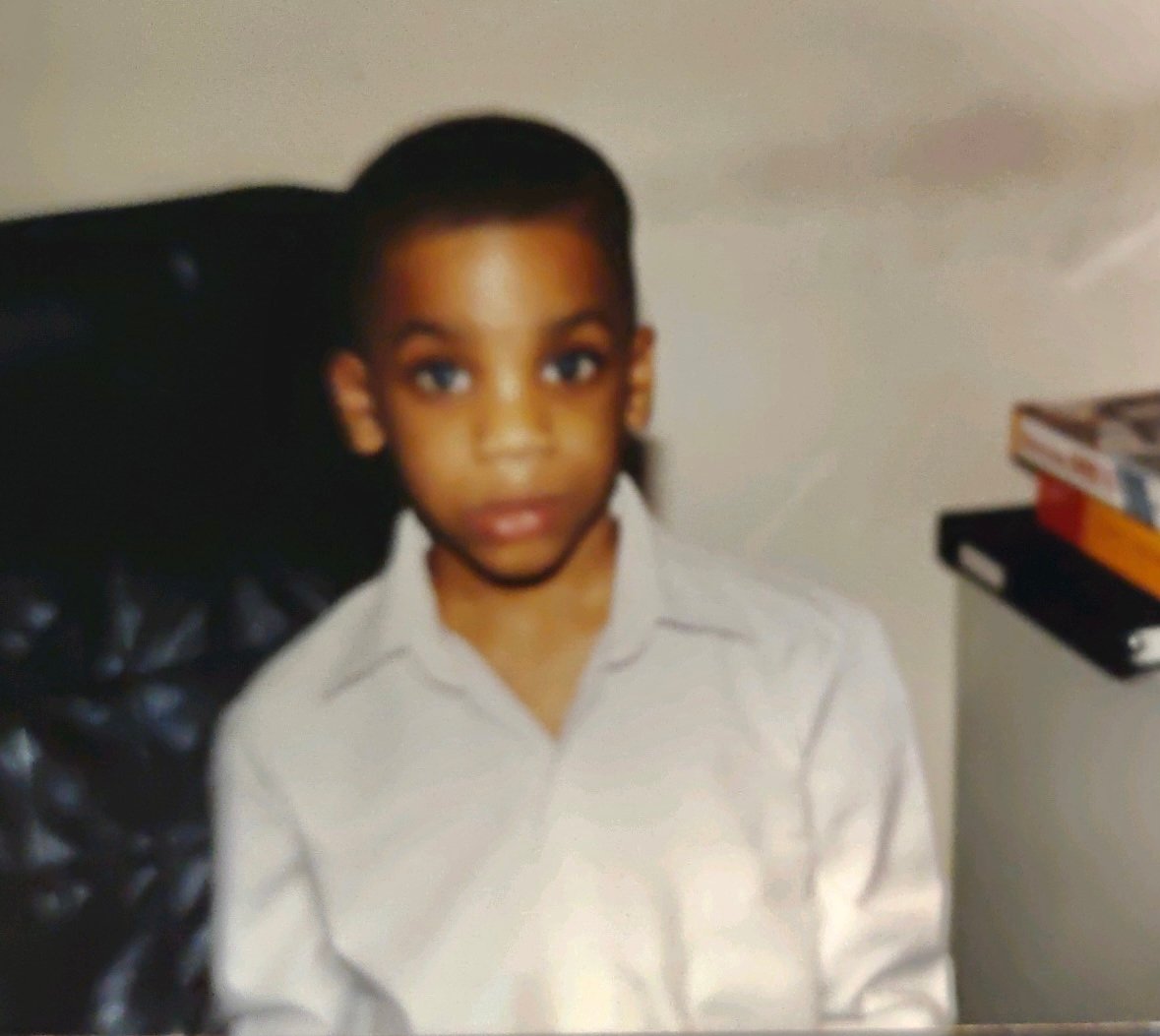 Quincy is the creator of Ratings Game Music. He loves writing about music, taking long walks on beaches, and spaghetti that fights him back.