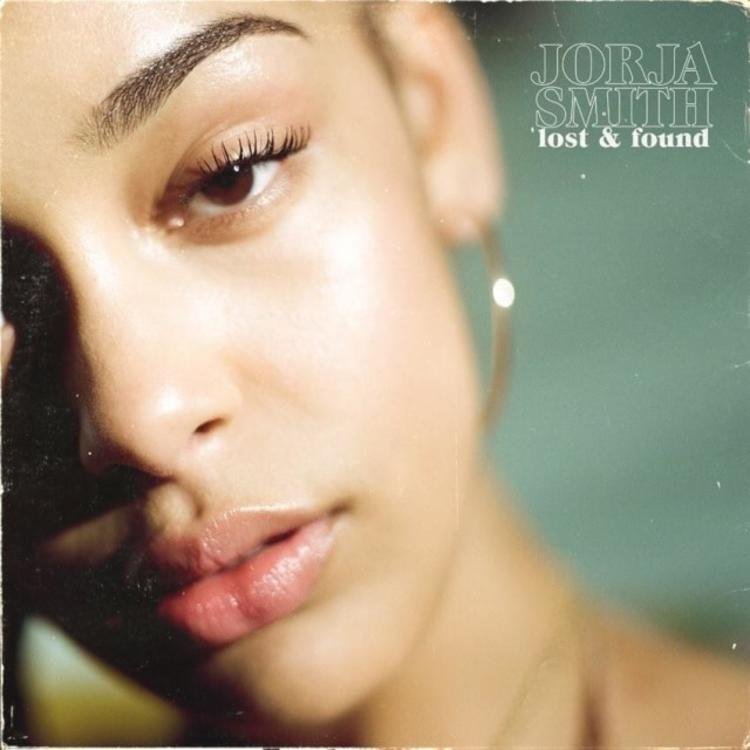 Besides being my baby, Jorja Smith has accomplished quite a bit in a small amount of time. In 2017, she managed to have a breakout performance on Drake's "More Life" playlist, and in early 2018, had a phenomenal feature on Kendrick Lamar's "Black Panther" soundtrack. Today, she tries to prove to the world that she is more than capable of flying solo, dropping this twelve track EP called "Lost & Found."
---
TOP 5
5. LIFEBOATS FREESTYLE
There is no way in hell that this is a freestyle; if it is, Jorja Smith is top five, dead or alive.
"Lifeboat Freestyle" is probably the most unique track on this album. It has this 'back-pack' vibe to it that will make you want to reunite with your Mos Def playlist from the past. Surprisingly/Not so surprisingly, Jorja Smith spits some bars on this track, but it comes across more like poetry than killer rhymes. But fans of Jorja's R&B side, don't worry, majority of this song contains singing.
I love when hip hop music contains positive messages like the ones you hear on this song. I didn't expect Jorja to talk about drug-dealing or anything on this song, but her relentlessness when it comes to trying to make something that serves as a pick me up to her listeners caught me off guard a bit.
Look at Jorja playing both artists of Floetry on one song.
4. THE ONE
"The One" is way too riveting to pass up. First and foremost, the instrumental that Jorja chose for it is nothing less than theatrical, as it adjusts to Jorja's many emotions throughout. Matter of fact, someone has to convince me that the beat isn't the one that broke her heart.
Jorja's singing is amazing on this song, but the vulnerability that she shows in her content is what catches my attention. The way she lets us know every single worry and concern that crosses her mind when it comes to falling in love is masterful. Overall, nothing about the passion that you hear from Jorja seems staged.
3. LOST & FOUND
Raise your hand if you got a flashback to the 90's listening to this track?
You know what's funny? I typically don't hear Jorja's accent when she sings, but I clearly hear it on this song. Anyway, this track has feel-good vibes attached to it, but at the same time, elements to it that are clearly soulful. As for Jorja's singing, it is nothing less than stunning, as she is able to fiddle with her voice like never before.
2. BLUE LIGHTS
I have a confession: I played "Blue Lights" three times straight. Not only because of its perfection, but I also wanted to truly understand its meaning. With unease going on between urban communities and the cops these days, I wanted to know if Jorja was simply trying to give her own take on the topic here or if she was comparing this relationship she was in to the timid nature of how we view police these days. Nonetheless, the song tugs at you in both ways, as it makes sure it comes at you from so many different angles both musically and content-wise.
1. FEBRUARY 3RD
This song has some very interesting vibes: In one sense, it has this light-heartedness to it, giving off this very infectious rhythm — in another, Jorja sounds like she's hurting throughout, discussing all the stains that some cornball put on her heart with all the petty games he was playing.  Nonetheless, the UK singer does something she always does well on this track — make you feel something from start to finish.
---
SONG BY SONG BREAKDOWN
1. LOST & FOUND (5/5)
2. TEENAGE FANTASY (4/5)
3. WHERE DID I GO (4.1/5)
4. FEBRUARY 3RD (5/5)
5. ON A BOAT (4.2/5)
6. THE ONE (5/5)
7. WANDERING ROMANCE (4.5/5)
8. BLUE LIGHTS (5/5)
9. LIFEBOATS (FREESTYLE) (5/5)
10. GOODBYES (4.6/5)
11. TOMORROW (4.8/5)
12. DON'T WATCH ME CRY (5/5)
---
OVERALL RATING
(B+)
I'm just going to state the obvious here: This album deserves to be nominated for a Grammy as soon as possible. It's beautiful in every type of way, and the effort that everyone involved put into it is inspiring.
On the real, I would love to see Jorja Smith in concert. First of all, The instrumentals she chose to sing over all have this organic feel to it — something that translates really well in live performances. Secondly, her ability to have these outer-body experiences when she sings will certainly make everyone in the room feel like she's talking directly to you.
I love how Jorja experiments with so many different sounds on this album. One moment, you are served with a nostalgic banger that will make you feel like you're listening to an Aaliyah reincarnate — in another, you might get a soulful track from her that will make you think you're listening to a random artist at a local bar that was amazing but never got their chance to shine. Jorja plays so many different R&B roles on this album, and each of them make sure you're on your toes emotionally.
This is a near perfect album about Jorja's many imperfections.
Categories: Album, Album Rating, Album Ratings, Album Review, Album Reviews, Best Song, Best Songs, Best Tracks, Hot Track, Hottest Songs, Jorja Smith, Lost & Found, Rating, Ratings, Review, Reviews, Top 5, Top 5 Songs, Top Ratings, Top Reviews, Top Songs, Top Track, Top Tracks