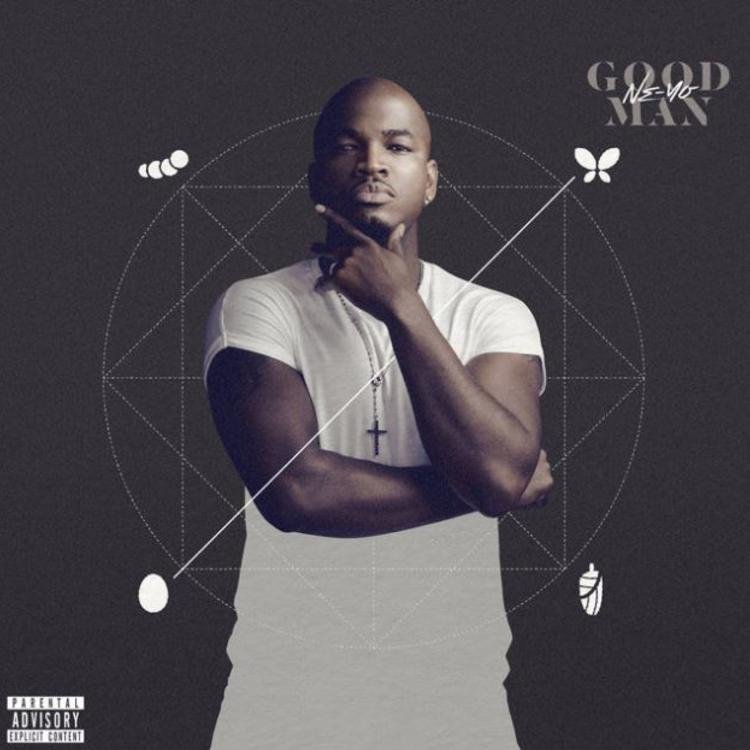 Back in 2005, you couldn't find a bigger Ne-Yo fan than me. I thought his debut album was practically flawless, featuring good writing, catchy hooks and real authentic content. Since then, his career has taken a downward spiral, as each year it felt like his relevance in the music industry was beginning to diminish. You can tell Ne-Yo understands this, because something about this album feels like he wants to go back to his roots. Does that mean he's probably going to give us something that mimics the music of today? I hope not, but what I am hoping is that we get a semblance of that 2005 version of him. (Is that asking for too much?)
---
TOP 5
5. 1 MORE SHOT
"1 More Shot" is absolutely adorable. Its premise revolves around Ne-Yo wanting his girl to take one more shot with him so they can keep their drunken night going. The instrumental he sings over is colorful, and his singing goes in and out between sounding silky smooth and tipsy. If you ask me, the melody he uses on the track is off a bit, but nonetheless, this is a quirky little track to start the album with.
One more shot always turns into five more shots for me. I need new friends.
4. APOLOGY
Ne-Yo finally came to his senses and realized that when he makes his chick mad that he can no longer sit there smiling.
"Apology" has the Las Vegas native creating this uptempo gem that content-wise has him making amends for all the reckless things he's done to the women he used to date in the past. I love the energy attached to the track, and get this feeling that our hero was able to morph into that vintage version of himself on it.
On the low, this is one of the few songs on this project that isn't boring at all.
3. GOOD MAN
Ne-Yo is a very smart guy. With "Good Man," he made this soulful track that all of our women can leave us to when we end up making them watch some NBA All star weekend s–t during valentines day. And to make matters worse, he killed the track! On it, he sings with this unorthodox style that sorta has this topsy-turvy flow to it. Content-wise, he drops a few lines about how he wants to treat his woman right, giving us (or them) precious words we (or they) can indulge in..
2. U DESERVE
You don't hear Ne-Yo getting super sentimental on a song often, but in "U Deserve," he does just that. Over this slow-paced instrumental, he opens up about wanting to treat his woman better, listing out a few things he should do to make their relationship work. Musically, the song sounds like any other slow jam you would hear on the radio, but his ability to get vulnerable to another level is what stands out the most.
1. LA NIGHTS
I love a bunch of things about "LA NIGHTS:" It's light-hearted content, the laidback approach Ne-Yo uses in his delivery on it, and the smooth feel the production gives off. Overall, the song gives off this nighttime-rooftop feel.
---
SONG BY SONG BREAKDOWN
1. "CATERPILLARS 1ST" (INTRO) (N/A)
2. 1 MORE SHOT (4.7/5)
3. LA NIGHTS (5/5)
4. NIGHTS LIKE THESE (3.8/5)
5. U DESERVE (4.8/5)
6. SUMMERTIME (4.2/5)
7. PUSH BACK (3/5)
8. BREATHE (3.8/5)
9. ON UR MIND (4/5)
10. BACK CHAPTERS (3.6/5)
11. HOTBOX (3.8/5)
12. OVER U (4.5/5)
13. WITHOUT U (4.3/5)
14. APOLOGY (4.7/5)
15. OCEAN SURE (4.5/5)
16. THE STRUGGLE (INTERLUDE) (N/A)
17. GOOD MAN (5/5)
18. POUR ME UP (3.6/5)
19. WON'T BE OFTEN (4.1/5)
20. RESET THE NIGHT (3.9/5)
---
OVERALL RATING
(C)
I have no doubt in my mind that Ne-Yo put his blood, sweat and tears into this album, but the output doesn't necessarily reflect it. Don't get me wrong, it's very listenable, I just feel like it lacks in this level of creativity that I know Ne-Yo is capable of showing. Aside from that, too many of the songs on this project sounded way too cliche for my liking.
One of Ne-Yo's strongest suits continues to be his writing. I feel like he is able to connect with listeners through some of the most vivid/honest lyrics you would ever hear come out of a R&B artists' mouth. It's almost like he was intent on covering areas of relationships that tend to get overlooked by other artists. Unfortunately, his singing-ability doesn't quite match the level of his writing, which ultimately translates to music that you wish was coming out of another crooners mouth.
Lets keep it all the way real: Popular R&B music is becoming more and more of a lost art. It has become a sound that is outdated, which is why I think this album feels a bit off. From time to time, it is enjoyable enough to look past, but way too often, it bugs me. With that being said, I can see this album getting some major plays in the next couple of days, but as for long-term play-ability — I don't see it lasting long.
Categories: Album, Album Rating, Album Ratings, Album Review, Album Reviews, Best Song, Best Songs, Best Tracks, Good Man, Hot Track, Hottest Songs, Ne-Yo, New Songs, Rating, Ratings, Review, Reviews, Top 5, Top 5 Songs, Top Ratings, Top Reviews, Top Songs, Top Track, Top Tracks