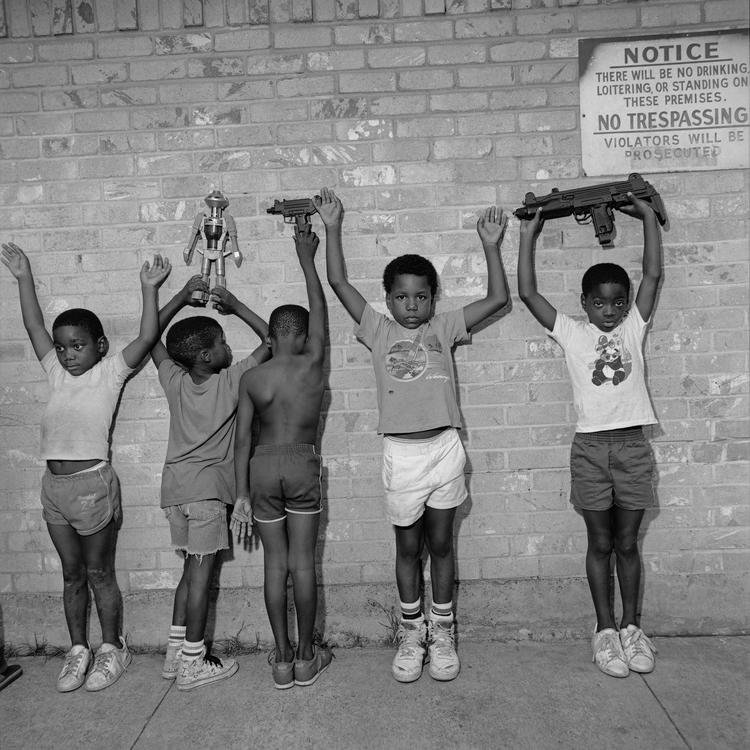 Nas isn't on my top 5 rappers list of all time. No shade towards Nas or anything, but I just have a few guys ahead of him at this time (Ask me in the comment section who I have on the list). With that being said, I do think he is one of the best storytellers of all time, and if you know Kanye like I know Kanye, he brings the best out of storytellers. (ie. Common, Kid Cudi and Jay-Z) Can Nas make me and my list look stupid after this album? Probably not, right? The verdict has been out that I'm stupid for years now.
---
STREAM
---
TOP 5
5.  NOT FOR RADIO
I thought "Hate Me Now" from back in the day was one of the toughest tracks of the 90's. Fast forward to 2018, and it looks like Nas was trying to recreate the classic in "Not For Radio." If you ask me, it's nowhere close, but it does out-controversy the previous effort, as it boasts some pretty rebellious lyrics from the Queens-bridge native.
070 is on the hook to this song, and she adds yet another rebellious element to it. Much like everyone else that puts up an R&B feature on this album, her part is simple yet still very powerful.
This song will be remembered for some of Nas' theories, conspiracies and history lessons. I'm not sure how true all of them are, but what I do know is that since it came out of his mouth, I believe some of them. Now if it was coming out of Puff's outlandish ass, I would've ignored every word.
Nas loves remaking his hit records.
4. COPS SHOT THE KID
I almost got shot by a cop when I was 18 years old (No Bulls**t). I initially couldn't find my cars registration card when he pulled me over, so he decided to do his due diligence and check my tags in his little police system. I found the card five minutes later, opened my door and yelled, "I found my registration card, sir!" Right after that, he pulled his gun out on me. Can you believe it, the cop thought my registration card was a gun! (SMH)
I laughed at the story I told in the first paragraph back then, mainly because it was way before the disturbing trend of police shooting young black men down became viral videos. Now it's a more sensitive topic — one that has a lot of people like myself terrified. You know why it's so terrifying? Because for people like Nas and Kanye, it sounds so f**kin' ordinary for them and the people in their hoods to be maligned by the police. This song sorta follows in that way of thinking, as it gives off this laid-back feel that has both artists nonchalantly discussing the crooked ways they believe cops think. Musically, the song will catch your attention for its upbeat and old school nature (It flips Slick Rick's "Children's Story), but what it should be remembered for is its tackling of one of the biggest issues in Black America today.
3. EVERYTHING
"Everything" is deep, passionate and sonically pleasant. It features a pretty soulful hook from both Kanye West and The-Dream — One that reminds the youth that nobody in the world can stop them from shining bright. I bet Jojo Simmons heard this song and cried profusely.
In terms of the instrumental attached to this song, it's very heavy-hitting, yet it keeps it's dramatic roots. It's pretty much the perfect beat to get an artist to speak some of their deepest words yet.
Nas raps with a battery pack behind his back on this track, covering topics such as fake news, finding internal happiness and petty ass Starbucks. If you ask me, his lyrics are kind of all over the place on his verses, but that doesn't mean it isn't deep.
2. ADAM AND EVE
You put a piano on any rap song and you catch my attention every single time.
Let's keep it real here: I love "Adam and Eve" because of its production. With that being said, I wasn't really feeling Nas' rambling as much on it. Don't get me wrong, I f**k with his insistence in infusing the track with an abundance of wordplay on his verses, I just found myself involuntarily tuning him out in favor of the beat.
The-Dream is also featured on the hook to this song, keeping his contributions both plain and simple. I like when The-Dream keeps s**t plain and simple.
1. BONJOUR
I had an ex-girlfriend that was French, so when I hear the word "Bonjour," I cringe.
Remember when Jay-Z used this line against Nas in their epic beef: "Is he Oochie Walley Walley or is he "One Mic? Is he a black girl lost or shorty owe you for Ice?" Well this song contains "Oochie Walley Walley" Nas.
On "Bonjour," the Queensbridge product talks a mean game, calling out women for pre-bating before dates and letting the world know how dogs like himself move when it comes to keeping a relationship going with the women of today. I don't know if Nas is trying to be sarcastic or not on this song, but if he's not, I'm OK with that, because I actually like Oochie Walley Walley Nas.
When will Tony Williams every get the love that he deserves? He's featured on so much hot Kanye s**t that we gloss over. I think his feature on this song is what takes it to a next level, as he gives us something that is 'James Bond' theme song-ish on the hook and outro. We can all act like we're tough guys here, but I'm not, so I am going to go ahead and say he is the sole reason that I like this song.
---
SONG BY SONG BREAKDOWN
1.NOT FOR RADIO (4.4/5)
2. COPS SHOT THE KID (4.5/5)
3. WHITE LABEL (4.2/5)
4. BONJOUR (5/5)
5. EVERYTHING (4/5)
6. ADAM AND EVE (4.7/5)
7. SIMPLE THINGS (3.9/5)
---
OVERALL RATING
(C+)
"Nasir" is probably more fascinating then it is enjoyable. It is probably more poetic than it is musical. Ironically, the album is called "Nasir," but it felt like it was made for us (True hip hop fans). Throughout the project, I hear this version of Nas that is obsessed with using exact vocabulary to describe his thoughts, controversy and dishing out wisdom, which 99% of the time, is going to catch the attention of listeners. Not for one moment did I think he was holding back in any one of his thoughts, which translates to music that feels as authentic as it gets.
"Nasir" is probably more mundane then it is thrilling. It is probably more cautious than experimental. Nas doesn't step outside of his comfort zone one bit on his raps — an aspect I believe has been holding him back for years now. I'm not saying I want to hear Nas use auto-tune or anything, what I'm saying is that when his poetic words simply aren't hitting your soul, then his bars end up sounding a bit ho-hum.
I said it before and I'll say it again: Kanye is one of the greatest musicians of our lifetime. In yet another project that was executive produced by him, he gave us everything from old school sounding beats to instrument-heavy gems. Each beat exudes some sort of emotion out of you, making it easy for Nas to speak his s**t and make you feel something. Congrats to Kanye for going 4/4 thus far when it comes to executive producing in 2018.
There was a lot of features on this album, but it didn't feel like there was. If it was an R&B feature, Nas and Kanye made it feel like something that shouldn't have been credited. In Kanye's rap feature from "Cops Shot The Kid," he matches Nas' energy so much that he wasn't even credited in the track-listing. Kanye made sure Nas shined as much as he could on this album, which I think doesn't compromise it or make it better.
Out of all the newly produced Kanye West albums, this is the one that was actually hurt by having only seven tracks. How can you tell Nas to cover six years of pent up thoughts into seven songs? "Nasir" attempts to cover a myriad of topics such as anti-vaxxing, police shootings in the urban communities and US conspiracy theories, but it's done in a way that feels crammed. Don't get me wrong, Cliff notes was my s**t in college, but in this isolated case, I think I would've preferred the musical equivalent to a movie or a documentary from our hero.
Categories: Album, Album Rating, Album Ratings, Album Review, Album Reviews, Best Song, Best Songs, Best Tracks, def jam recordings, G.O.O.D Music, Hip Hop, Kanye West, Nas, Nas Kanye West Everything Is Love, Nas Nasir, Nasir, Rap, Rating, Ratings, Review, Reviews, Stream, The Kids Are Our Future, Top 5, Top 5 Songs, Top Ratings, Top Reviews, Top Songs, Top Track, Top Tracks