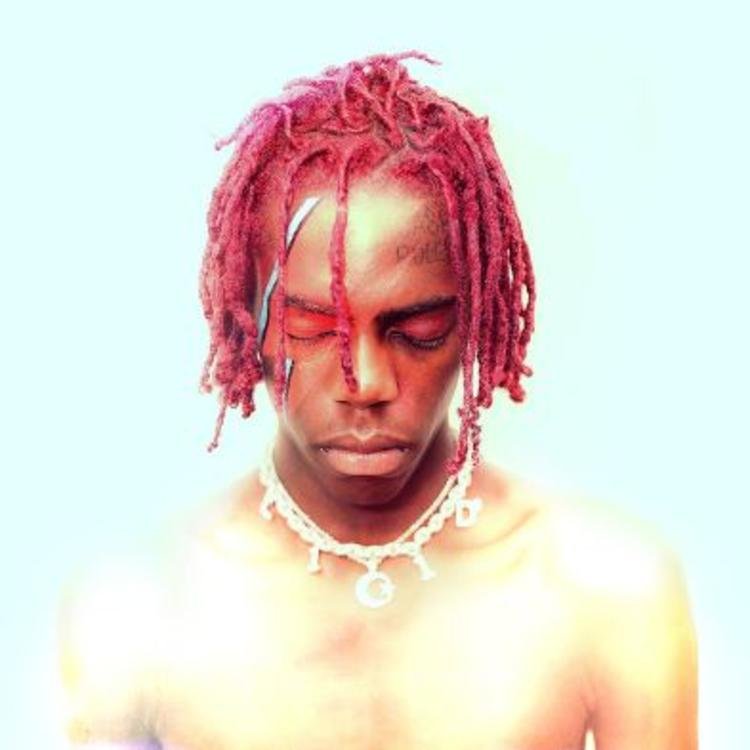 Yung Bans has really made a name for himself these last couple of months. Not only has the Atlanta based artist been endorsed by major players like Future and Andre 3000 these last couple of weeks, but he has also been able to release four previous editions of his self-titled EP series despite being on house arrest for the last two years. In his newest EP release, "Yung Bans Vol. 5," the mumble king looks to take his popularity to another level, capitalizing on the sudden interest his name has been garnering as of late.
---
STREAM
---
TOP 5
5. RIDIN'
I had to put on my dumbed down goggles to add this joke of a song to my top 5 list.
I don't find much interesting about this song. It contains three subpar verses in which Yung Bans sounds like a n***a that's trying to brag while falling in and out of sleep, Landon Cube coming across as drunk and inaudible, and YBN Nahmir simply sounding out of place. However, I did enjoy the whole islandy sound of the instrumental, hence why it made my top 5 list.
4. SO LONG MY FRIEND
Yung Bans is one of the many young artists in the game that was a friend of XXXTENTACION. On "So Long My Friend," Bans decided to pay his respects to the fallen Floridian in a very solemn fashion. Correct, he does his share of gloating and bragging here and there, but the root of the track revolves around mourning and figuring out how to overcome a tragedy. The overall mood of the song is somber, and the way Bans sings on his verses is pretty sobering.
3. HEART SO COLD
One of the symptoms of a cold heart is 'mumbling.'
I f**k with "Heart So Cold" a lot. It has this chill ass vibe to it, as instrumentally, Bans is setup with something that is slow in pace and pretty dramatic sounding. As for our hero, he makes sure he talks about all the demons he's battling in his life on both his verses and the hook, not shying away from talking about the many methods he uses to cope with his troubles. I don't quite mind his harmonizing on this track — mainly because it fits the instrumental pretty well, but his rapping definitely needs improvement.
2. ROUND
This song combines two up and coming rappers that you should probably know about if you are hip hop fans (Yung Bans and Juice WRLD). They have different styles, but they pretty much talk about the same things content-wise in their music. In the song, they join forces for what I would call a hoppy trap tune that has both rappers talking about drug usage, treating women like objects and lots of violence!
The best part of this song: The beat. The worst part: Yung Bans mumbling.
1. WISH I HAD
Yung Bans actually took s**t seriously on "Wish I Had."
I love Wish I Had's vibes, lyrical content and instrumental. It feels slightly dark and twisted, but I can see how someone else would think it sounds lonely. On his verses, Bans shows some vulnerability, letting the world know that he's still the same dude from around the way, while also bigging up his fam and true friends that stuck by his side after his five month jail bid for burglary and murder. It's a real ass song from the 19 year old — something that's sort-of an anomaly on this album.
---
SONG BY SONG BREAKDOWN
1. HEART SO COLD (4/5)
2. STUNTIN' LIKE MY DADDY (2.9/5)
3. STACKS IN MY SLACKS (2.8/5)
5. RIDIN' (3/5)
6. WORD ON DA STREET (3/5)
7. ROUNDS (3.7/5)
8. WISH I HAD (4.5/5)
9. SO LONG MY FRIEND (3.7/5)
---
OVERALL RATING
(D+)
There is way too much uselessness on this EP. Whether it's Yung Bans continous mumbling or lack of staying on topics, listeners should expect to be confused for a good majority of this project. Don't get me wrong, he does talk about some deep topics on a few songs, but too many times he gets distracted by the same stale ass lyrical content that 95% of the young rappers in the game get distracted by.
One thing I did like about the EP is the instrumentals. They carried our hero throughout, showing versatility and lots of passion. From time to time, you can tell Bans opted to get lost in the vibes of the beats, choosing to harmonize as opposed to drop bars. I actually enjoyed the album when he did that.
Hip Hop is headed in the wrong direction if we think dull ass projects like this is acceptable. As a listener, it's disappointing to hear an artist lolligag his way to finish line, especially considering the fact that there are several hungrier rappers in the game that would die to have the same exposure that Yung Bans has. This EP had too many wasted opportunities, (especially when it comes to the instrumentals and subject matters) and quite honestly, I'm upset about it.