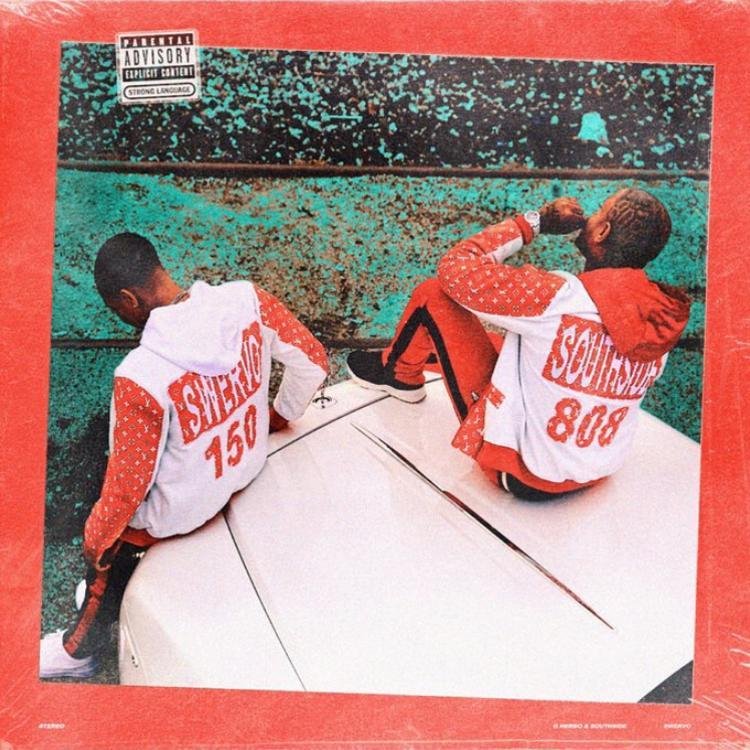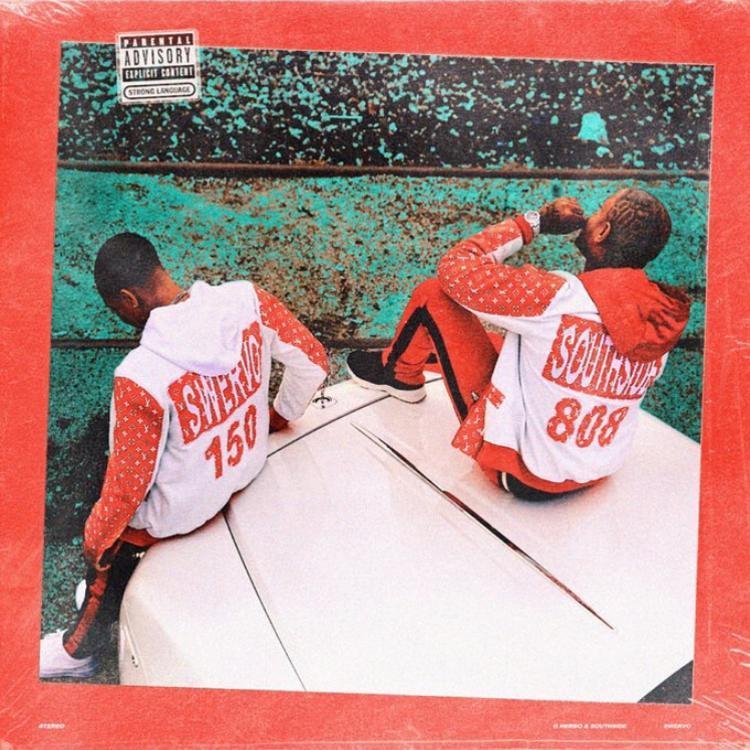 G-Herbo is the last of a dying breed. He has bars, is connected to the streets, and is as real as it gets when it comes to content. That is why I believe it is such a good idea that he decided to hook up with Southside, the last of a dying breed in his respective field, for this full length project titled "Swervo." If you are unfamiliar with the two, all you need to understand is that both are gutter individuals that make music that is explosive and meant to be played for the side of your brain that is into committing savage acts. So before you press play on this album, please proceed with caution.
---
STREAM
---
TOP 5
5. 100 STICKS
You know what I like about Herbo? He's a street rapper, but doesn't mind collaborating with all the zany music artists of the world (Lil Uzi Vert, Juice WRLD, Young Thug). In "100 Sticks," Herbo links up with the zaniest of them all, Thugger, and as expected, at least 40% of the time, the s**t that comes out of his mouth is ridiculous. Not only does he screech and scream like a cartoon character throughout, but his contributions is also way too erratic to even comprehend.
Herbo definitely plays second fiddle to the menacing beat and crazy man (Thugger) on this song. In his lone verse, he drops something extremely solid, never really going wild, just simply having fun with everything going on around him (AKA, he probably dropped his worse verse on this song). I probably would've took the same approach if I was him.
4. FOCUSED
"Focused" easily contains Herbo's best lyrical output. First and foremost, the smooth yet bass boomin' instrumental that he raps over allows him to sound clear and concise, and when he's clear and concise, his bars are put together a lot better. Content-wise, he perfectly blends some real ass s**t with some gutter s**t, making you believe that even though he says a lot of savage s**t in his raps, that he at least has his head on straight when he isn't in the booth.
3. HOW I GREW UP
How I Grew Up features two artists that will probably do the savage s**t they talk about in their raps.
When you give Herbo a theme, I think he shines the brightest (ie "Everything"). In this particular episode, Herbo gets a chance to talk about the mentality that he had coming up in Chicago, and that includes ignoring cops, spraying up ops and putting in work.
21 Savage is featured on this track, and he adlibs + adds a second verse to it. On his verse, he practically follows in Herbo's footsteps, rapping about his come-up, his soldiers that has fallen, and of course, shooting people up. The scary thing about his verse is that he sounds so cool on it, despite dropping some pretty terrifying lyrics.
21 Savage and Herbo are cut from the same ruthless cloth.
2. SWERVO
Is it me, or does the hook to this song sound eeirly similar to Gucci Gang?
If you can get past the fact that the hook to this song sounds like "Gucci Gang," you will realize that G-Herbo absolutely delivered on it! The way he ferociously attacks the heavy-hitting beat by Southside is astonishing, throwing rhymes at it about his luxurious lifestyle and trill ways so effortlessly. Aside from that, I find the track to be pretty catchy, as our hero hooks us up with a chorus that is genius when it comes to marketing and getting stuck in your head.
I think I like G-Herbo's alter ego (Swervo) better than his regular self!
1. WHO RUN IT (REMIX)
"Who Run It" is arguably Herbo's biggest hit to-date, receiving plenty of rave reviews from both his fans and peers. So why do people like it so much? I think the beat, (A Three Six Mafia classic) has this urgency to it that Herbo met with his riveting bars. Personally, I'm not the biggest fan of the song, but I understand why rap fans f**k with it (It's hella unique).
---
SONG BY SONG BREAKDOWN
1. SOME NIGHTS (4/5)
2. SWERVO (4.5/5)
3. HOW I GREW UP (4.5/5)
4. FOREAL (3.5/5)
5. CATCH UP (4/5)
6. TWEAKIN' HEAD (4/5)
7. PAC & DRE (3.5/5)
8. BONJOUR (3.5/5)
9. HUH (4/5)
10. 100 STICKS (4/5)
11. HONESTLY (3.5/5)
12. LETTER (4/5)
13. FOCUSED (4.5/5)
14. WHO RUN IT (REMIX) (5/5)
---
OVERALL RATING
(C+)
G-Herbo's artistry reminds me just how important confidence is to a rap career. By no means do I think he's one of the top five rappers in the game right now, but with the way he spits, I can tell he at least thinks he is (Which is all that matters, right?). In "Swervo," the Windy city product lets his confidence carry him to the finish line, as he touches on a variety of topics such as Chicago street life, parenting and flossing with great knowledge and honesty. For the most part, the beats he raps over on this project are both gritty and heavy-hitting, which also prompts lots of animation from our hero (Herbo's is at his best when he's animated).
While I f**k with Herbo's character a lot, I do think we tend to overrate him as a rapper. On this project, I didn't necessarily care for his rapping… Matter of fact, I'll go as far as to say that he regressed a little in my eyes. There were moments in "Humble Beast" where I was blown away by Herbo's punchlines and flows, but in this go-round, I wasn't as much.
The features on this album were pretty good. Besides Juice WRLD, every single person he decided to collaborate with was gangsta like him, but showed their recklessness in different ways. These guests also add unique sounds to whatever song they were featured on (Especially Young Thug), a well-needed plus to an album that I felt needed an extra kick at times.
Doesn't it feel like every single Chicago rapper has this obligation to keep it real with their city? In my opinion, that is Herbo's main goal whenever he raps. For me, I enjoyed this album more for its introspectiveness as opposed to its musicality. No, he doesn't talk about super extravagent s**t in his music, but there is something about his wiseness that will keep you hooked onto every word he spews.
Folks, I would love to know your top 5 from this album in the comments section! Let her rip!
Categories: Album, Album Rating, Album Ratings, Album Review, Album Reviews, Best Song, Best Songs, Best Tracks, G-Herbo, G-Herbo & SouthSide, Hot Track, Hottest Songs, New Songs, Rating, Ratings, Review, Reviews, Southside, Swervo, Top 5, Top 5 Songs, Top Ratings, Top Reviews, Top Songs, Top Track, Top Tracks