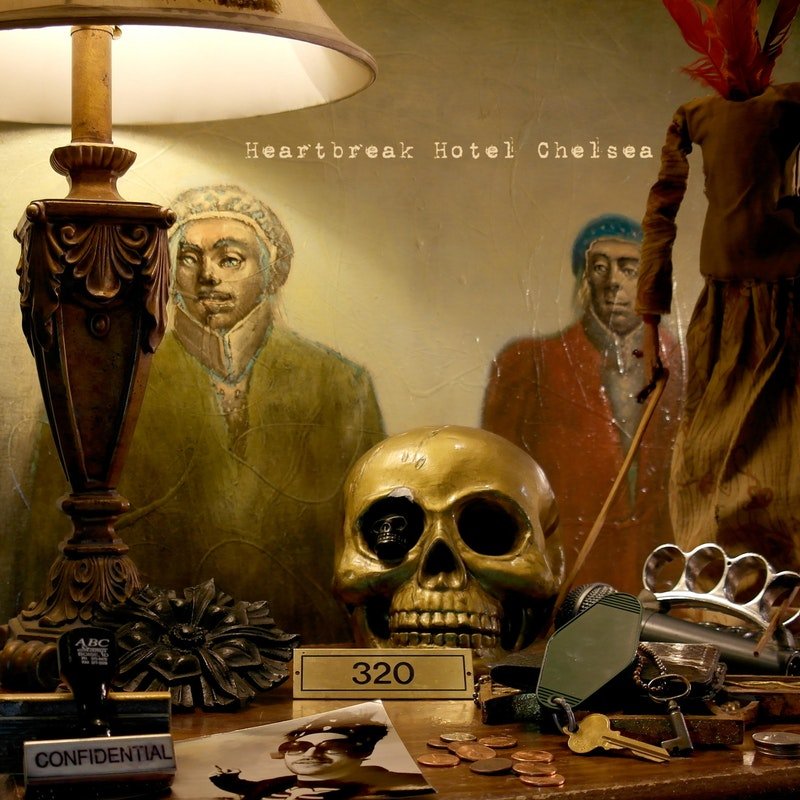 NY-based rocker, Ghost X Gardens, shows off his idiosyncratic music approach in the most peculiar record of the year. 
---
STREAM
---
TOP 5 SONGS
5.HITTIN THE BRICKS
'Hittin The Bricks" is as riveting as it gets. Its rock & roll roots combined with the talk of time being spent at the Chelsea Hotel sets the bar for quite the musical adventure.
This track has a treat for the listeners, as the instrumental to it gives off this dizzying experience that Ghost attributes to either the hotel having an effect on him or the significant amount of alcohol he consumed the night of the recording.
Ms. DeLarverie, who is a tenant, performer and the matriarch of the hotel, gets a piece at the end, providing us with one of  many chilling excerpts you hear throughout the EP. People claim the words you hear from her are her last known recordings…. OK, I'm officially spooked.
4.THE GHOST SONG
This track is referring to the 'Ghost in the Room' giving off spiritual quotes about the universe and its dynamics beyond the borders of mankind. If that's not deep enough to have you glued to it, I do not know what to tell you…
3.HEARTBREAK HOTEL CHELSEA
In my opinion, "Heartbreak Hotel Chelsea" was recorded to give the listener the complete experience of Ghost X Gardens life living at the hotel. As it seems, it was full of sweet and bitter feelings and inner depth conclusions that made the stay worth living for! If you're like me, you're on Expedia ready to book a stay right now.
2. STANLEY WAS THE PATRON SAINT
In this song, Ghost X Gardens does some storytelling about a few individuals that have trouble adjusting with how things are done in the new era when it comes to ideas and beliefs. In my opinion, the purpose of "Stanley Was The Patron Saint" was to ask the question, "what have you done for me lately?" in the cruelest way possible.
1. PICTURE IN A FRAME
"Picture in a Frame" is the outro to this wonderful EP. Its an atmospheric/easy going song about saying goodbye to the listener and giving hope that we are all going to make it in life despite the difficulties that might come towards us along the way.  It also emphasizes the importance of getting through adversity by having the right company around you.
---
OVERALL RATING
(A-)
Heartbreak Hotel Chelsea" is a must listen for the summer! With a unique backstory and every style of Rock-N-Roll powering it, listeners get a chance to take a musical sneak peak of the ins and outs of the extravagant, contemporary and legendary Chelsea hotel. If you are brave enough to press play on the EP, you will enjoy every single second of it (Even Ms. DeLarverie's spooky contributions).
Make sure you check out 'Heartbreak Hotel Chelsea' in its entirety up top.