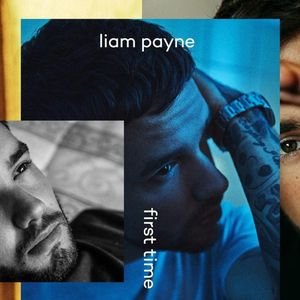 Liam Payne's transformation from teenybopper pop sensation to making music for the grown and sexy is seamless in his latest EP, First Time.
---
STREAM
---
TOP 5 2
2. DEPEND ON IT
Liam Payne has a voice that rivals the undisputed talents of Justin Timberlake, Sam Smith and Robin Thicke. He can croon along with the best of them. In "Depend On It," he sings his heart out about wanting to desperately save a rocky relationship, and his voice rivals the listed out legends on it.
The piano you hear on this song sets the tone and shrouds it with a somber cloud. It's a clean and simple melody almost similar to something you would hear during a theatrical performance.
1. FIRST TIME
There's a significant change of pace between this song and "Depend On It." Combine that with the Latin influences you hear in the instrumental, and you get a guy that might have the same face, but is not the same Liam from One Direction.
In this sultry collaboration with French Montana, Liam gives us a bop for the ages. You will notice that he follows his usual feature flow on "First Time," and it works very well with the song's tempo.
If you assumed this whole song was a lusty euphemism, then you are correct. One of the lines that confirms this is when Liam says, "I always pick up on the first time, I've been hoping you would check on me. I can't stop thinking 'bout the first time, yeah it's like you put a spell on me." With lyrics like those, it's hard to guess wrong.
---
SONG BY SONG BREAKDOWN
1. FIRST TIME (5/5)
2. HOME WITH YOU (4/5)
3. DEPEND ON IT (5/5)
4. SLOW (5/5)
---
OVERALL RATING
(A)
Liam Payne is probably tired of hearing about his former gig as one of the members of One Direction. It seems he's going through the all too commonly rocky transition from child or teen performer to adult star. However, in his case, the shift was easy.
First Time is a great EP that showcases Liam's solo potential as a pop and r&b musician. There are only four songs, but each one is better than the other! The future is definitely bright for the blooming artist.
Categories: Album, Album Rating, Album Ratings, Album Review, Album Reviews, EP, First Time, Liam Payne, New Songs, Top 5, Top 5 Songs, Top Ratings, Top Reviews, Top Songs, Top Track, Top Tracks