YoungBoy Never Broke Again – Decided (Mixtape Review)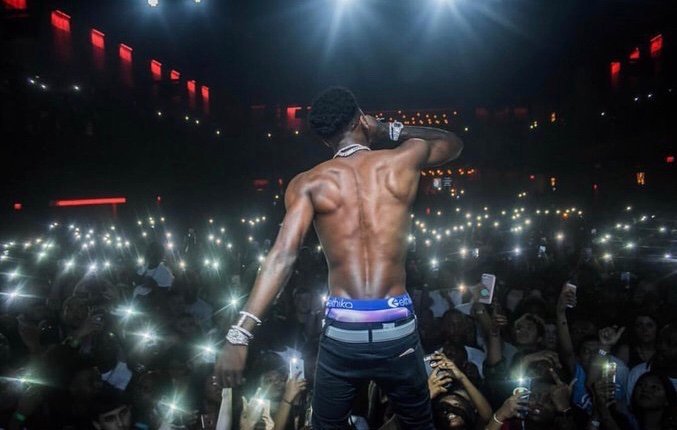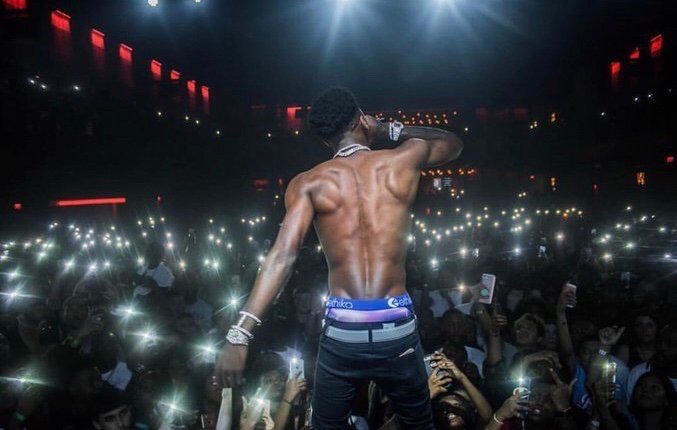 We have to change YoungBoy Never Broke Again's name to YoungBoy Never Sleeps Again, because he's been dropping project after project these last couple of weeks. His latest comes less than 24 hours after his 4Loyalty EP dropped, but I don't think that will have any barring on the effort you get from him on it.
---
STREAM
---
TOP 5
5. MURDA
"Murda" features two artists that can care less if their vocal chords are shattered after they make music.
To be honest with you, I thought this song was going to be a club-banger simply due to who it was featuring. Instead, it's a slow ballad that has both NBA YoungBoy and Trippie Redd negligently talking about their ability to kill people whenever they feel like (Yikes). Both artists huff and puff throughout their verses, shamelessly doing their best to convince us that they will really do the things they say in their raps.
This song was very troubling to listen to.
4. DEMON SEED
YoungBoy is colder than he's ever been on "Demon Seed." On it, he raps with this slow pace and numbing approach that makes him sound like the black Terminator. Content-wise, he threatens n***as and feels no remorse about it. This version of YoungBoy is scary, because he doesn't discriminate on who he attacks either.
3. SKY CRY
You know what's funny? Despite YoungBoy Never Broke Again being this menacing figure, he has this light-hearted side to him that makes it hard for you to hate him. In "Sky Cry," that side comes out here and there, as he tries his best to convince his woman that he needs a down ass chick that's going to ride with him through thick and thin. Unfortunately, these sweet words are polluted by gun-talk and paranoid lyrics from him sprinkled throughout.
The way YoungBoy Never Broke Again can go from gentle to heinous is impressive. He literally sings like an angel on some parts of this song, but reverts to sounding like the devil on others.
2. NO LOVE
Raise your hand if you already knew that this savage n***a didn't need love to operate?
"No Love" is emotional as hell. It features your typical riveting instrumental that NBA YoungBoy usually raps over and some heartfelt words from him that revolves around having trust in his girl and checking anyone who tries to get with her (Honestly, he's all over the place on this song, contradicting himself left and right. I just chose one of his many stances to highlight).
The passion that NBA YoungBoy raps and sings with on this song is so powerful that I am convinced Princess Zelda is his down chick.
1. NO MENTIONS
In "No Mention," NBA gives us something that is a bit more light-hearted than what you heard from him on the other songs. It is a short gem with a nice little bop to it, some positive vibes and lots of motivational words.
I f**k with the melody NBA YoungBoy was able to utilize on this song, and find solace in his cocky words throughout. As a whole, the song serves as sort-of a victory lap for his recent successes.
---
SONG BY SONG BREAKDOWN
1. SKY CRY (4/5)
2. DEMON SEED (4/5)
3. NO LOVE (4/5)
4. BLACK CLOUD (3.5/5)
5. MURDA (4/5)
6. TOP DOWN (3/5)
7. ANOMALLY (3.5/5)
8. BIG 38 (2.5/5)
9. NO MENTIONS (4/5)
10. 338 (4/5)
11. DECEIVED EMOTIONS (3.5/5)
---
OVERALL RATING
(C)
I said it before and I'll say it again: YoungBoy Never Broke Again is the most riveting rapper I've ever heard in my life. The way he dishes out his emotions in his music is reminiscent to a war hero giving a group of people a speech on how life was when they were in service. YoungBoy definitely makes his life feel like he was at war everyday on this project, and that's not hard to believe coming from where he came from.
As usual, Youngboy's melodies and harmonizing is on point on this project, as he constantly finds ways to keep our music interest despite his intense content. But at times on this album, he went a bit overboard with the violent-talk, practically coming across as the heir apparent to a boogie man. I was definitely disturbed by YoungBoy's mindset for a good chunk of this project, mainly because in real life, he already has a long-list of charges under his belt. I'm usually numb to rappers talking about this s**t, but this time around, I truly felt uncomfortable. Matter of fact, at certain times, s**t doesn't even sound like music anymore.
Every time you press play on a NBA YoungBoy album, you should expect to enter into the mind of a troubled teenager that became addicted with money and violence, but is also seeking authentic love. For a psychologist, Decided will be one of your more challenging homework assignments — For a n***a that wants to hear some dope ass music, it will end up being your unfortunate vice.