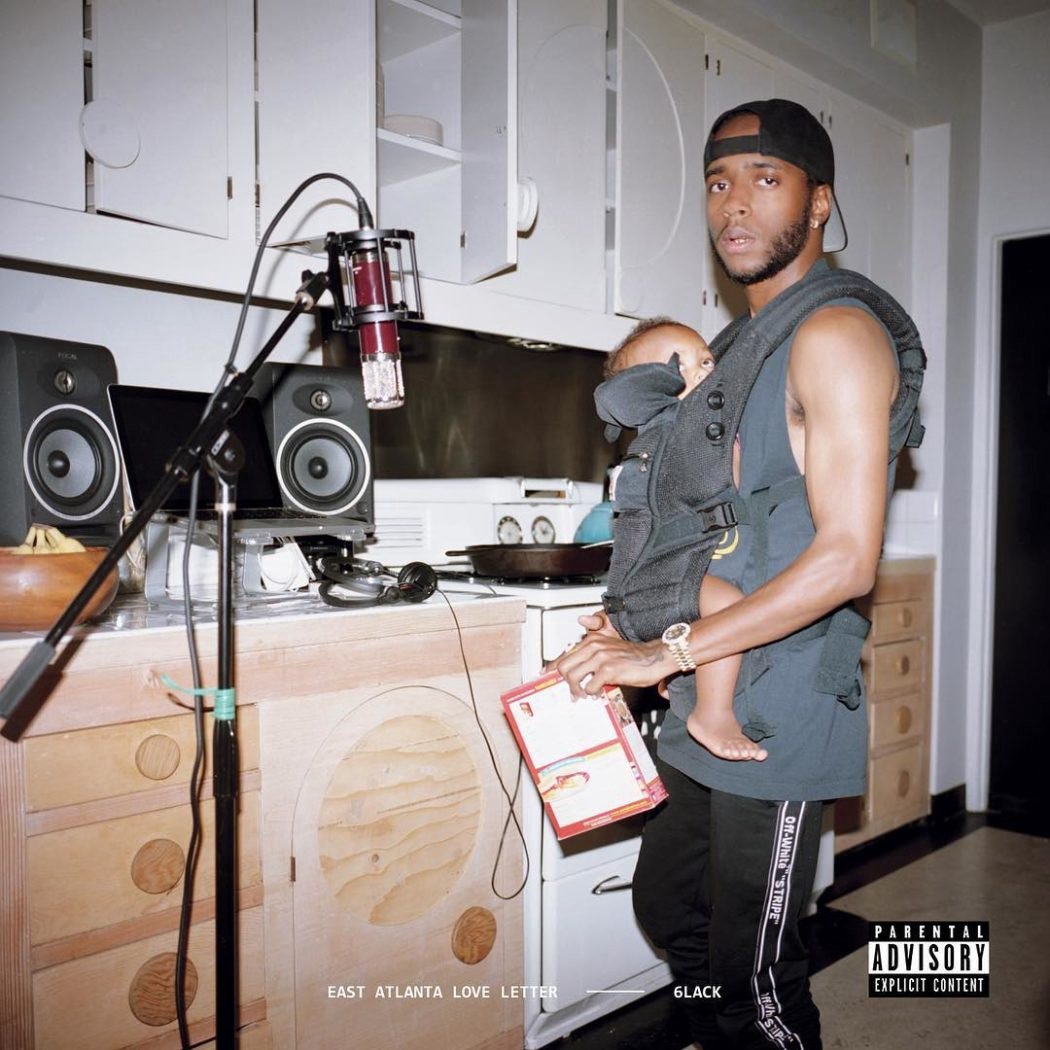 Let's keep it straight with no chaser: 6LACK is as talented as it gets when it comes to making music. Correct, he raps and sings really well, but even more importantly, I feel like he has a knack for connecting with listeners through some of the deepest content you would hear in today's music. With the release of "East Atlanta Love Letter," I expect 6LACK to continue his trend of piercing our souls with heartwarming records, in addition to showing us other sides of his artistry.  
---
STREAM
---
TOP 5
HONORABLE MENTION. PRETTY LITTLE FEARS
"Pretty Little Fears" is one of the catchier tracks on this album. On it, both 6LACK and J. Cole get a chance to shoot their shot at a chick that they are looking to ultimately finesse out of their clothes. 
6LACK is a slick muthaf**ka! On most of the songs on this album, he talks some serious game, but since he has this smooth voice and all, his sly ways get lost in translation. I'm on to him, though, because in this particular episode, I heard him talk about getting this chick back to her house and giving her some serious D in the most unassuming way. If s**t is that easy for him, my girl can't leave the house when he's in town.
J. Cole has a verse on this song, and to say he killed it is an understatement (What's worse than killing something? Help me out, guys!). Not only does he bring out his chill side on his contributions, but he also pieces his words together so poetically (and masterfully) that I started blushing listening to him even though I'm not the chick he's going after. (Damn, that boy is good!)
5. NONCHALANT
"Nonchalant" features bars that are both introspective and competitive, as 6LACK decides to play a disgruntled version of the Big Bad Wolf for majority of the time. Interestingly enough, the song features no exuberant flows or infectious melodies, just solid raps from a guy that thinks he's just as good as your favorite rapper's favorite rapper (Also realer, too).
Have you heard a more basic sounding rap track than this? Nonchalant has a slow pace, 6LACK's rapping style on it can be described as dull, and the overall subject matter behind the song is nothing special. But I think the reason people f**k with it is because 6LACK draws you in with some pretty captivating punchlines (That Lil Wayne and The Rock punchline was sick) and some truly honest lyrics.  Something about that formula works for listeners all the time.
This is the only song in my top 5 that I didn't consider that special.
4. SORRY
"Sorry" is absolutely beautiful! On it, 6LACK gets a chance to apologize to his lover about the many ways that he's hurt her in the past. What I love most about this track is that it fits our hero's dreary sound really well, which means every single regret/fault he says he committed on it will feel realer than the chances Donald Trump is going to be impeached.
3. SWITCH
On the low, "Switch" is a very deep track. No, it doesn't feature 6LACK's most emotional performance on the album, but lyrically, he really opens up about his ways of thinking on it.
Already being touted as an anti-star, 6LACK talks about wanting to switch roles with anyone that's willing to step into his shoes, mainly because he's tired of having cameras all in his face and dealing with women that change on him because of his fame. I love that the song has this grungy/drowsy/heavy-hitting feel to it that sorta toys with your emotions throughout (Should I dance or cry?). I also love the lethargic style of singing 6LACK gives us on his contributions — it makes his frustrations sound even realer.
I'll gladly switch lives with you, 6LACK! I can spend your millions of dollars while you can take care of this dusty ass fridge I was supposed to clean a week ago! Don't worry about me, I do well with cameras in my face — I was just on Live PD the other day 🙂
2. SEASONS
Personally, I like the energy attached to "Seasons." With a good chunk of the songs on this album giving off this somber feel, this particular one feels like a sunny day to me, as it boasts this feel-good instrumental and lots of optimistic words from both 6LACK and Khalid (Thank God for this well-needed break, my mood was in shambles listening to the first thirteen tracks). I also like how both artists don't quite deviate from the struggles they've been through on their respective verses, instead, choosing to talk about overcoming them, finding love and getting on a streak of happiness.
I don't know what calendar Khalid and 6LACK have in their pockets, but summer is long gone and that n***a ain't coming back for a few months…
1. STAN
"Stan" finishes off this project, and trust me, after listening to it, you will probably start bowing.
Production-wise, "Stan" is emotional, has this lethargic pace, and most importantly, boasts this timeless feel. As far as 6LACK's contributions on it, he gives us his most powerful performance yet!
Through some of his most touching vocals to-date, the East Atlanta product we've all come to adore makes his words about unconditional love pierce deeply through your soul. Throughout, the melodies he uses are too infectious to ignore, and his words are as poetic as it gets. Matter of fact, by the end of this song, 6LACK will leave you loving this side of him more than any other one you knew in the past.
---
SONG BY SONG BREAKDOWN
1. UNFAIR (4/5)
2. LOADED GUN (4/5)
3. EAST ATLANTA LOVE LETTER (4/5)
4. LET HER GO (4.5/5)
5. SORRY (5/5)
6. PRETTY LITTLE FEARS (4.5/5)
7. DISCONNECT (4/5)
8. SWITCH (5/5)
9. THUGGER'S INTERLUDE (N/A)
10. BALENCIAGA CHALLENGE (4/5)
11. SCRIPTURE (4/5)
12. NONCHALANT (5/5)
13. SEASONS (5/5)
14. STAN (5/5)
---
OVERALL RATING
(B+)
"East Atlanta Love Letter" is riveting, personal, and in my opinion, pushes boundaries when it comes to blending r&b and rap music together. I can honestly say that I have never heard an album that sounded quite like it.
Before this album, getting to know more about 6LACK's personal life was really difficult. He rarely did interviews, never really ended up on any major blog sites, and damn there refused to take off his hat whenever he was in public. This dynamic only made "East Atlanta Love Letter" feel even more intriguing, cause as it plays on, you finally get a chance to learn more about our hero's way of thinking when it comes to hardships, love and heartbreak.  In other words, this album feels like a diary that came from a musical introvert, and as a result, you'll find yourself hanging on to every word you hear
There is some pretty good features on "East Atlanta Love Letter" (J. Cole, Offset, Khalid, Future & Ty Dolla $ign (Uncredited), but what I loved was that each and every one of them was willing to step into the somber mind of 6LACK. Whether it's Cole on "Pretty Little Fears" using his inside voice when he's rapping or Future doing his best to keep up with 6LACK's crooning on "East Atlanta Love Letter," they each take the time to dabble in a lane that works for 6LACK, making for more of an organic collaboratory effort.
Honestly, there is no bad song on this project. Every one of them was met with tender love and care, and they each have this similar feel to it. It's obvious 6LACK was in the zone during the making of it.
I would love to know the top 5 songs you guys have for this album!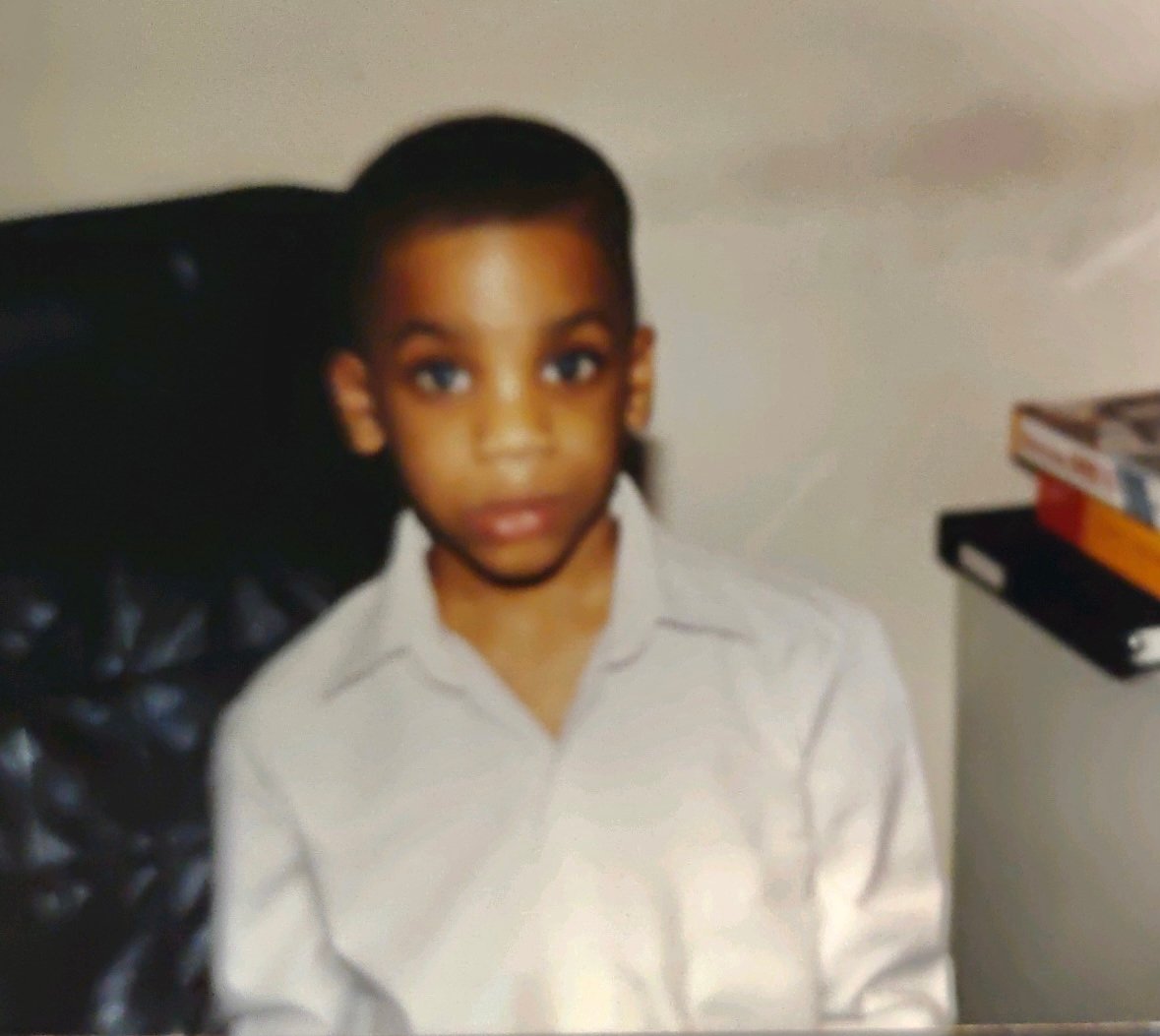 Quincy is the creator of Ratings Game Music. He loves writing about music, taking long walks on beaches, and spaghetti that fights him back.