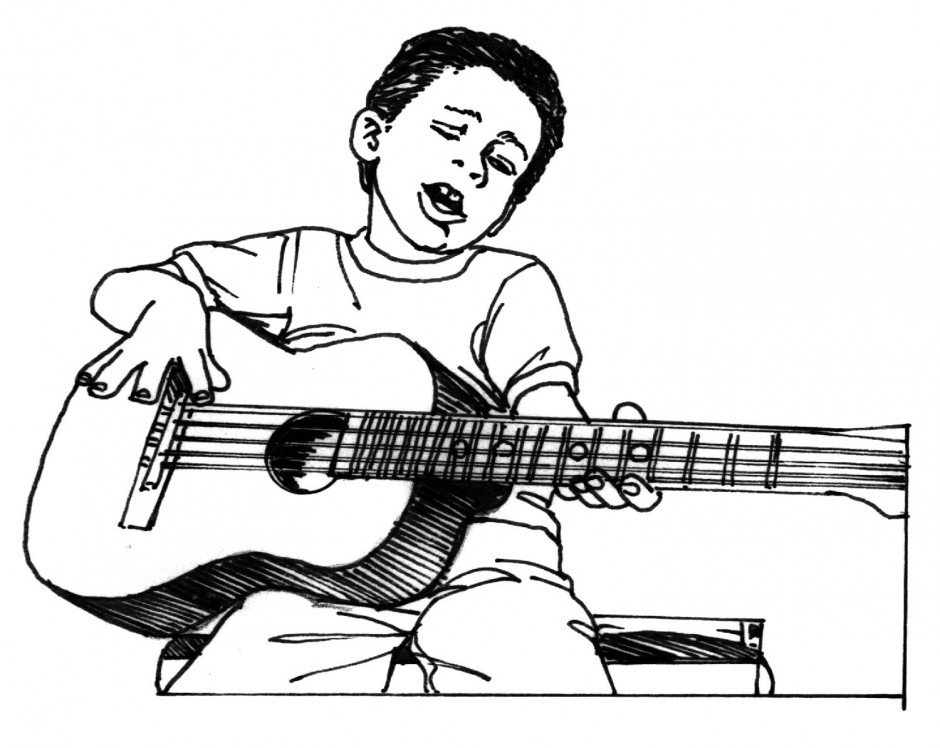 We all have been charmed by a guitar player or a singer playing guitar in our childhood: Nirvana, Elvis Presley, Eric Clapton or Bruce Springsteen. Those people used to look really happy with their electric or acoustic guitars. However, the dream stops somewhere because of the fact that most of us fear it, don't know how to start or don't find time to learn and practice.
Well,  playing guitar could have multiple ways and differents sides. You don't have to be a guitar hero. May be all you need to start playing guitar is to learn 3 chords and that's it! you can do it!
However, choosing what to play or which style you like may be harder to decide. In the end, it's all about you and your taste for music.
What is the best way to learn how to play the guitar?
Should I learn it my own or with an instructor?
It's all up to you and your musical background, if you have already played piano or any instrument in your life event for a few moment, you can start alone on youtube. Otherwise you can still get the help of an instructor in your hometown or online (both ways work). The most important is to be determined to learn guitar and have a checklist of things you wanna learn first.
Though, there are several pieces of advice that might help you in your milestone.
Your milestone will be easier if you decide already what you want to learn and what exactly you want to achieve. Make a check list for example of techniques and chords or for the songs you want to learn.
Yeah, this is a traditional advice who is still working. You will find thousands of videos on youtube on how to play that song or how to play that chords or techniques of this artist or that. Turn it off and stay focused on your week plan or song.
Practicing to learn guitar is a real workout, your fingers need to be ready for it. Playing chord will inquire some fingers memory workouts. And you really need to repeat it several times until your hand could be used to do it.
You want to learn fast? all you have to do is practice guitar for 30 minutes a day, it's magical how a small time after work or school could help you to get advanced.
The more you practice the fastest you learn. The hardest part of playing guitar is making to surpass fingering difficulty. Practice while watching tv you can find a video for exercises here. You may do a silent workout with some finger accessories or simply mute your guitar string and enjoy talking with your homies while you are doing your workouts.
If you make the decision to play the guitar on your own, you can go ahead and take a look at the GuitarTricks. It is one of the best platforms available for you to learn how to play the guitar online. All you have to do is to obtain a GuitarTricks subscription and you will be provided with the chance to gain access to the guitar lessons.