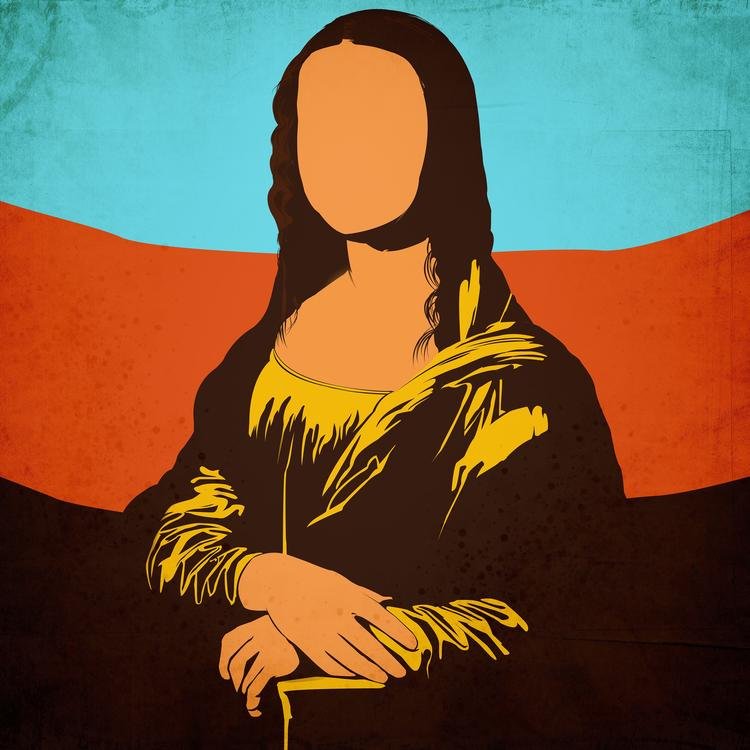 Apollo Brown & Joell Ortiz give rap fans the lyrical fix they need in "Mona Lisa."
---
STREAM
---
TOP 5
5. DECISIONS
We all have serious decisions to make in our lives, but not many of us can make the thinking process behind making one sound so f**kin' ill like Joell Ortiz did here. "Decisions" is on some real s**t, riveting s**t, and most importantly, some authentic rap s**t. On it, our hero displays some pretty astute wordplay, gliding through the haunting instrumental he was served with effortlessly. Content-wise, he's as clever as it gets, pitting some pretty profound choices against one another. If you are a fan of situational rap, you'll love this song for sure!
4. TIMBERLAN'D UP
Royce Da 5'9 and Joell Ortiz clearly created rap.
Royce Da 5'9 and Joell Ortiz do not f**k around when they are on the mic. In "Timberlan'd Up," both rappers hold nothing back, letting loose about how tough/hood authentic they are over this dark/old school sounding rap instrumental. As expected, both MC's spit with tremendous wordplay and utilize some gaudy flows, bullying the beat they were served with nonstop. Overall, the track is gritty, competitive, and most importantly, the definition of what the old people call 'real rap'.
The Slaughterhouse experiment was one of rap's biggest under-achievements.
3. COCAINE FINGERTIPS
The Eminem in Joell Ortiz came out on "Cocaine Fingertips," and it has prompted me to hide under the bed.
I guess I'll be a little more specific here: Classic Eminem is what manifested itself in Joell Ortiz on this song. Over yet another cold ass instrumental (There's definitely a theme here), Ortiz puts his pen skills to the test, delivering this absolute lyrical gem that has him coming across as disrespectful, controversial and as clever as he's ever been. I also love the wordplay and punchlines he was able to deliver, using complex ways to describe ordinary s**t n***as around the way dabble in.
With this joint, Joell has elevated to top 20 in my list of current top rappers.
2. MY BLOCK
Joell Ortiz pays homage to his Borough in "My Block."
You remember one of the illest things the legendary Notorious B.I.G. said about his neighborhood in Brooklyn, right? "Bed Stuyvesant, the livest one!" Well, yet another rap artist from the borough decided to pay his respects to the gritty city, and trust me, s**t isn't no f**kin' Macy's parade he's talking about. "On My Block," Joell takes you on a musical journey of the s**t he saw growing up in his neighborhood, describing s**t such as drug wars, violence and sexual episodes using the most descriptive of bars. The style he raps with is as gutter as it gets, and his words will pierce at your soul (Assuming the emotional instrumental Ortiz was served with hasn't gotten to you already).
My sister lives in Bed Stuy right now, and she loves every second of it! Something about that area screams out black excellence, to me!
1. REFLECTION
"Reflection" is deep. It features some pretty honest bars by Ortiz in which he talks about some of his shortcomings, his regrets, and all the experience he has gained since he's entered the game. I like the tender vibe of the instrumental attached to the song, and f**k with how much the New York rapper lets us into his mental throughout his verses.
---
SONG BY SONG BREAKDOWN
1. BRUSHSTROKES (N/A)
2. REFLECTION (5/5)
3. MY BLOCK (5/5)
4. COCAINE FINGERTIPS (5/5)
5. GRACE OF GOD (4.5/5)
6. THE PLACE (4/5)
7. WORD (4/5)
8. DECISIONS (5/5)
9. TIMBERLAN'D UP (5/5)
10. COME BACK HOME (4/5)
11. MONA LISA (4.5/5)
---
OVERALL RATING
(B+)
Year after year, I sleep on how f**king good Joell Ortiz is (Foolish me)! When it comes to storytelling, delivering the clearest of bars, punchlines, abominable flows, and the spitting of real ass bars, Joell is top notch! In other words, he does literally everything you want your favorite rapper to do, more than likely doing it better. In this project, he sorta raps like his back is against his wall, letting us know about his tough upbringing, describing the s**t that makes his lyrical acumen great, and getting pretty competitive with his peers. The beats he dissects throughout are nothing less than cinematic (Thank you, Apollo Brown), prompting our hero to drop lyrics that almost sound proofread and checked for grammatical errors. I literally loved every second of "Mona Lisa," and would use it as a learning lesson to literally every MC in the game if there was a such thing as a rap school.
Categories: Album Rating, Album Ratings, Album Review, Album Reviews, Best Song, Best Songs, Best Tracks, Hip Hop, Hot Track, Hottest Songs, Joell Ortiz, Mona Lisa, New Music, New Songs, New track, Rap, Rating, Ratings, Review, Reviews, Royce Da 5'9, Stream, Timberlan'd Up, Top 5, Top 5 Songs, Top Ratings, Top Reviews, Top Songs, Top Track, Top Tracks