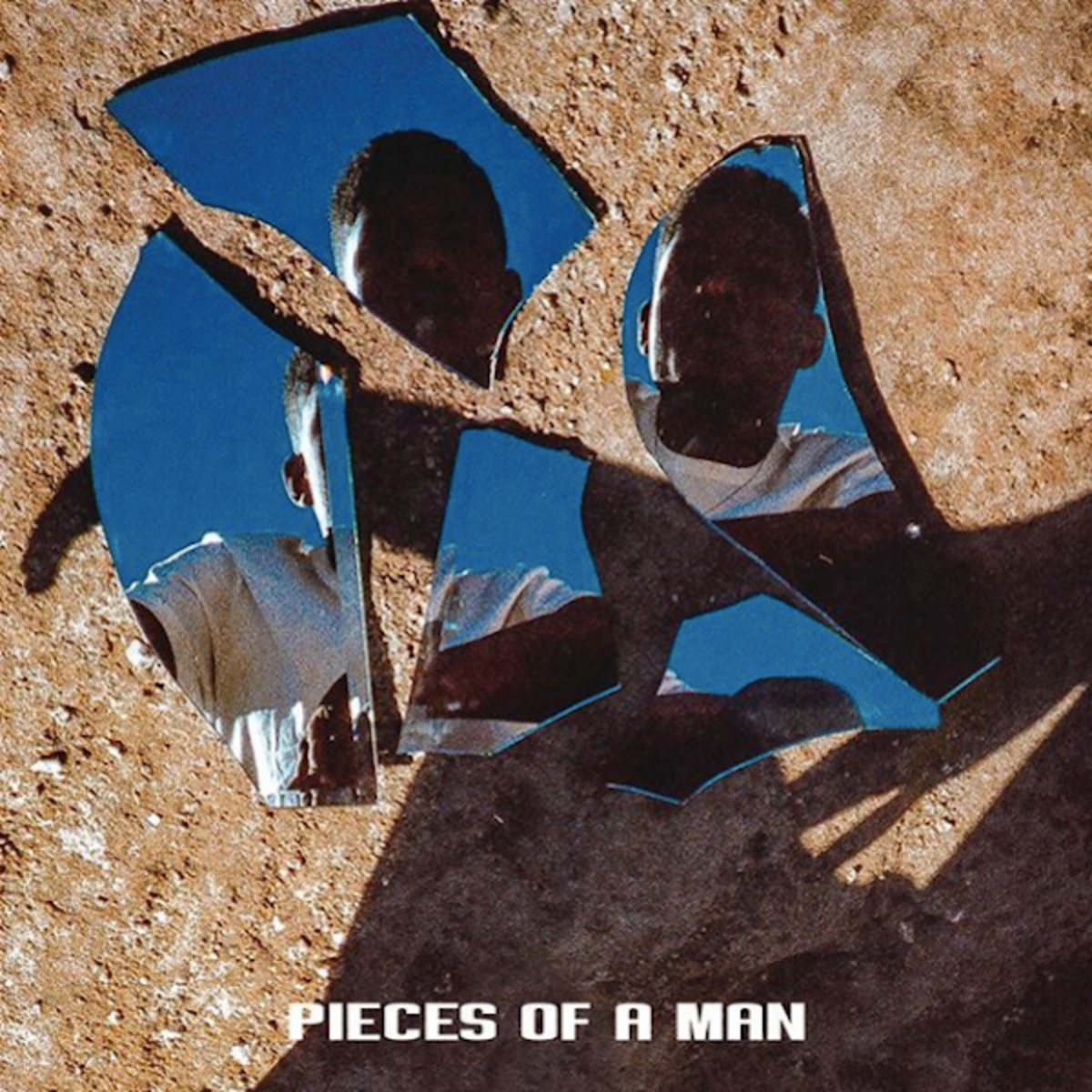 Mick Jenkins is a different breed of rapper. He can spit bars as ferocious as anyone else in the game, but is intent on instilling wisdom and complicated deliveries into the grand scheme of his music. In his latest project, "Pieces Of A Man," a title inspired by Jazzman Gil Scott Heron's classic album, the Chicago native continues to standout amongst the rest of his peers, touching on topics such as religion and self-righteousness. 
---
STREAM
---
TOP 5
HONORABLE MENTION. PADDED LOCKS
I am A-OK with living in a world where the Wu-Tang Clan are linking up with the hip hop artists of today.
Do you like killer bars dropped over the gentlest of instrumentals? If so, this song is for you! "Padded Locks" has this therapeutic nature to it, but both Ghostface Killah and Mick Jenkins contradict it by delivering some heinous ass bars aimed at putting down their competition and calling out the weak. As usual, you'll love the word-play Mick Jenkins utilizes throughout, and as for Ghostface, his hood certified persona is enough for me to get 90's styled hyped up!
5. BARCELONA
The Kill-A-Rapper in Mick Jenkins certainly came out in this joint.
In "Barcelona," Mick Jenkins tip toes through this sly ass beat using the nimblest of flows. Content-wise, he takes aim at the plug-n-play rappers of today, insulting their subject matters and opting to be the opposite of them. Throughout, the song gives off poetic vibes, reminding the world how sensible Mick is when it comes to blending rap and jazz.
4. STRESS FRACTURE
Who can't connect with "Stress Fracture?" On it, Mick tries to understand how he can live life stress-free, choosing to acknowledge the things that make him happy and cutting off the things that don't. Musically, the song is smoother than a James Harden step-back jumper, boasting a consistent drum pattern, some gentle piano notes, and this soothing contribution from Mikahl Anthony. I love how the song flows, and definitely f**k with how Mick uses this rapping approach that is simple yet very touching.
3. GWENDOLYNN'S APPREHENSION
"Gwendolynn's Apprehension" is what I would call a mellow banger. It features a drowsy hook and melancholy vibes on the instrumental, however, you also get an assertive version of Mick Jenkins that ambushes his way to the finish line utilizing an unflappable flow and powerful vocals. Lyrically, our hero teaches us quite the lesson on chasing the so-called 'cool,' letting the world know how much solace he's gained by following his own path.
I wouldn't be surprised if this song was inspired by Lupe Fiasco's "The Cool" album.
2. SOFT PORN
I wouldn't call Mick Jenkins one of the most romantic individuals in music today, but I can at least confirm that he is a smooth mutha f**ka! In this unorthodox love song, Mick hypes his woman's head up, meets her demands and kicks game to her through the most complicated of flows and gentlest of vocals. He also gets a chance to understand where his lovely lady is coming from when it comes to looking for love, at times toying with her feelings.
1. UNDERSTOOD
This is the type of Mick Jenkins I personally love! Old school vibes, real ass content and punchlines galore over a mind-numbing instrumental. It's almost like Mick Jenkins is at his best when it sounds like he's not trying as hard. I also enjoy how intelligent his bars are, featuring nothing but wisdom, wisdom and more wisdom!
Young n***as with old souls (Mick Jenkins) > Old n***as with young souls (Usher)
---
SONG BY SONG BREAKDOWN
1. HERON FLOW (4/5)
2. STRESS FRACTURE (4/5)
3. GWENDOLYNN'S APPREHENSION (4.5/5)
4. SOFT PORN (4.5/5)
5. GRACE & MERCY (4/5)
6. BARCELONA (4.5/5)
7. PERCY INTERLUDE (N/A)
8. REGINALD (4/5)
9. PADDED LOCKS (4/5)
10. GHOST (4/5)
11. HERON 2 (4/5)
12. PLAIN CLOTHES (4.5/5)
13. PULL UP (3/5)
14. CONSENSUAL SEDUCTION (3.5/5)
15. U TURN (4/5)
16. UNDERSTOOD (5/5)
17. SMOKING SONG (4/5)
---
OVERALL RATING
(B)
Mick Jenkins doesn't make music you will hear on the radio. Matter of fact, this isn't just an album, it's a test that tasks you with trying to understand the frame of mind of the Chicago rapper. Powered by instrumentals that are soulful, soothing and almost video game-like, Mick Jenkins does everything from croon beautifully to rap brilliantly on these instrumentals, finding unique ways to explain the s**t that's running through his mind.
Individually, the music on this album is outstanding! How can you not enjoy the punchline-heavy "Understood" or the shifty "U Turn," right? However, in my opinion, it is the themes of "Pieces Of A Man" that should catch your attention. Often touting himself as a kid from the hood that is still trying to figure out religion, love and fame, Mick gives listeners an opportunity to hear the good, the bad and ugly that comes with finding thyself. As a result, you get very inconsistent moods from the rapper that ranges from aggressive/perturbed to sympathetic/understanding. If you listen to this project on shuffle, you might be confused as hell, which is why I recommend you play it from start to finish.
Chicago artists continue to make the most intriguing music in the hip hop game today; tell me anyone who's more intriguing than Jenkins? The underground musician continues to blend jazzy vibes with rap ones masterfully, effortlessly plugging in poetic lines into his bars that gangstas of all forms can appreciate. I enjoyed ending up in Mick's world for majority of the project, and left it anxiously waiting for episode 3 of his journey.