Action Bronson – White Bronco (Album Review)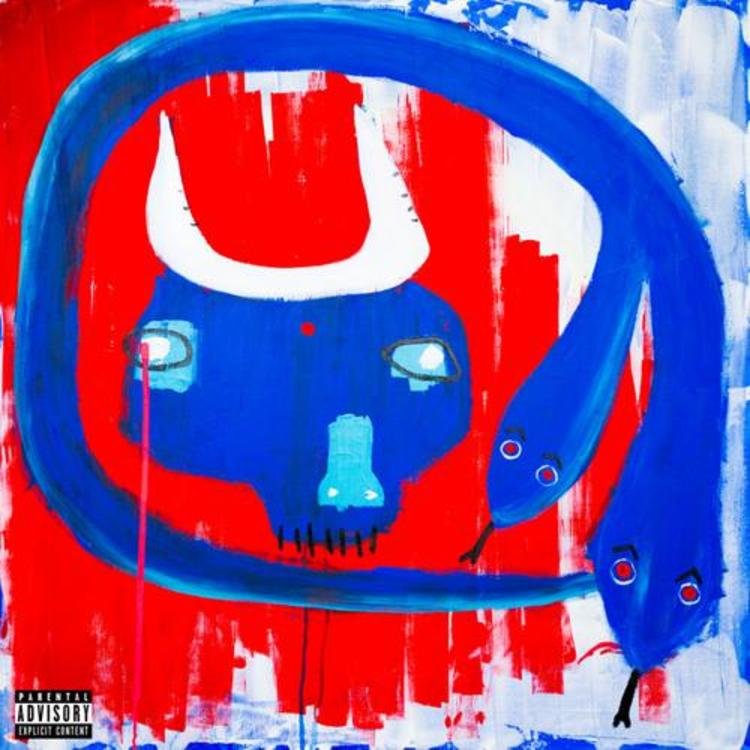 Action Bronson is one funny ass dude. When he raps, you never know which angle he's going to come from, which usually sparks confusion and plenty of WTF moments. In "White Bronco," he doesn't change his style, only the type of instrumentals he raps over.
---
STREAM
---
TOP 5
5. SWERVE ON EM
A$AP Rocky and Action Bronson are both New York rappers, their styles just happen to be a bit different from one another. In "Swerve On Em," the two came together to drop this smooth banger that features nothing but the coolest of bars. What I like most about the song is that it feels raw, sorta like two dudes spitting on the steps of an apartment complex with everyone in the neighborhood watching. They aren't really talking about anything in particular (Especially Bronson), just toying with flows and touching on random topics.
4. WHITE BRONCO
On "White Bronco," Action swags his way to the finish line, dropping off bars so slick and sly that the Pink Panther got jealous. He also goes on the randomest of rants throughout, taking aim at his competition using the wackiest of punchlines (Did he really just tell his foes to eat their pudding?), proving his naysayers wrong and trying hard to live his best life. The song gives off authentic old school hip hop vibes, with Bronson taking advantage of those vibes perfectly.
3. IRISHMAN FREESTYLE 
"Irishman Freestyle" is short as s**t, but is a favorite because of its combination of funk, soul and gritty roots. Since the song is technically called a freestyle, Bronson's raps come off like that, as he rambles his ass off about a DUI he caught at a Trey Songz concert, a list of cocktails he likes drinking, and his knack for jizzing on movie scenes he was in (Um, Ok…). Correct, his lyrical content is weird, but the flow he raps with is beyond impressive.
The beat to this song could've easily been on Ice Cube's Predator album.
2. DR. KIMBLE
"Dr. Kimble" is funky, featuring this jazzy instrumental that I can picture sounding amazing at a live concert. However, this doesn't mean that you're going to get a version of Action Bronson that's on his Fela Kuti s**t, instead, you get a version that is reckless and all about his luxurious items. Initially, it sounds a bit weird, combining the two opposite sounds, but as the song plays, it makes perfect sense.
1. PRINCE CHARMING
There's nothing like spending a Friday night listening to Action Bronson attempt to be grown and sexy, right? In "Prince Charming," that's what you get, as the New York rapper yaps spits about finding love, initially, but ultimately resorts to talking about the bizarrest of s**t — We're talking love songs that make people in jail beat off, glamorized Jettas and being able to figure out that something is off through his fingers (WTF). To make matters worse, Action does some putrid singing in-between these raps, causing my nausea to act up again.
For some odd reason, I like how this song flows a lot.
---
SONG BY SONG BREAKDOWN
1. DR. KIMBLE (4/5)
2. IRISHMAN FREESTYLE (4.5/5)
3. MT. ETNA (4/5)
4. LIVE FROM THE MOON (3/5)
5. WHITE BRONCO (4/5)
6. BRUTAL (3.5/5)
7. PRINCE CHARMING (4.5/5)
8. TELEMUNDO (4/5)
9. PICASSO'S EAR (3.5/5)
10. RING RING (3.5/5)
11. SWERVE ON EM (4/5)
---
OVERALL RATING
(C+)
Jesus, this dude spits out like 92% malarkey on this album. The funny thing is that it sounds like he's rapping about some real s**t most of the time, but if you listen closely, he isn't saying anything spectacular. Anyway, what makes "White Bronco" special is the production. The eleven-track album boasts classic instrumentals that range from jazzy and classical to 90's old school hip hop sounding. Regardless of the style, you get the same ole Bronson, a confident dude that believes he's the second coming of James Bond when he raps. In other words, our hero doesn't lack confidence at all… Not even a little bit! As for as his rapping goes, I f**k with the way he pieced his words together on this album, and definitely enjoyed how he kept listeners engaged with his assertive delivery.
I love the vibes of this album, and wouldn't mind bumping it while I'm getting a pedicure or a Swedish massage.
The following two tabs change content below.
Quincy Dominic is the creator of Ratings Game Music. He loves writing about music, taking long walks on beaches, and spaghetti that fights him back.