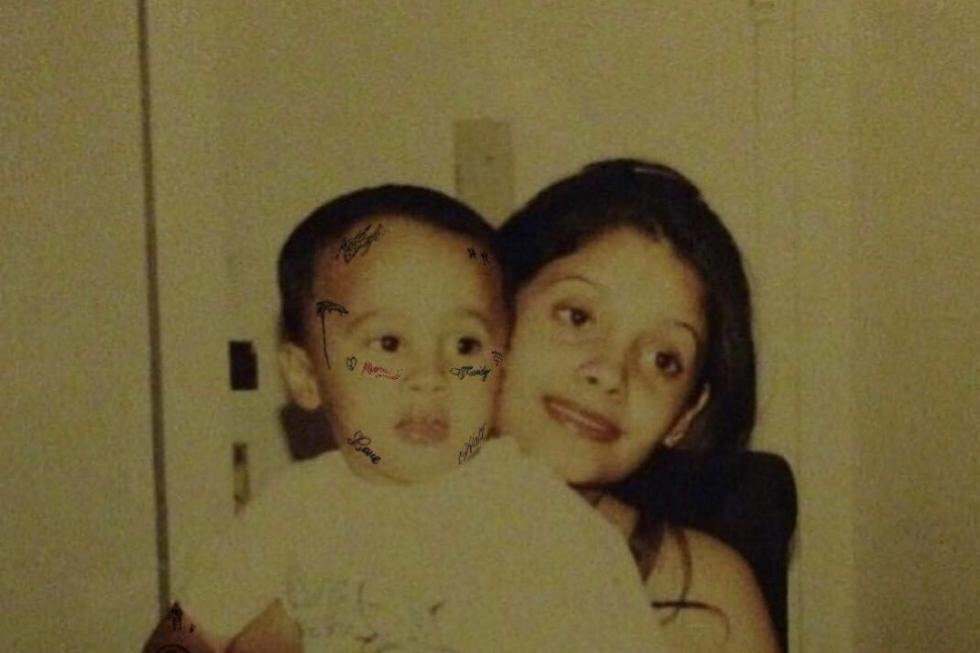 Wifiisfuneral is clearly troubled, and in his newest EP, he turns his troubles into riveting music.
---
STREAM
---
TOP 2
2. EVER SEEN A DEMON
I've never seen a demon before, but I have seen a few questionable meany heads. 
"Ever Seen A Demon" is a step in the right direction when you compare it to everything else on the album. Though the instrumental is dark in nature, it does have quite the tempo (As opposed to Alone As A Facetat), and in my opinion, Wifisfuneral is at his best when he raps over a beat that has a nice little tempo attached to it. Content-wise, our hero (Or villain, depending on who you ask) raps about being this wicked figure that is reckless and can care less about his life using this arrogant style of rapping. At this point, Wifi has come to accept that he ain't s**t, something I find very sad.
In any other situation, this would be considered a disturbing song, but in hip hop, s**t is a banger.
1. ALONE AS A FACETAT
"Alone As A FaceTat" has a bizarre ass title, but trust me, it's deep. Powered by this hard-hitting instrumental that also boasts a slow tempo and sentimental vibes, Wifi explains the many reasons his mental isn't in the best frame of mind through some passionate bars. I love how the Ethernet rapper practically uses this song as an opportunity to talk directly to the people, opting to use the simplest of rap deliveries and focusing more on lyrics we can feel on his verses. By the end of the track, you'll feel for the man, and somewhat understand where he's coming from on this EP.
---
SONG BY SONG BREAKDOWN
1. ALONE AS A FACETAT (5/5)
2. PAIN (3.5/5)
3. SUICIDE NOTE (4/5)
4. EVER SEEN A DEMON (4.5/5)
---
OVERALL RATING
(B)
Is it f**ked up that I really enjoyed this EP? I know that Wifi is talking about some pretty sad s**t on it, but when you have the ability to demand the attention of the listeners ears like he does, you can't help but feel it.
"Leave Me The Fuck Alone" is in your face, rebellious, explosive and intriguing. It is also sobering, depressing and disturbing. In only four songs, Wifisfuneral found a way to turn his dark thoughts into engaging music, continuing to boast this unique ability to croon, rap and play his own hypeman all equally as well.
Lyrically, "Leave Me The F**k Alone" is special, mainly because Wifi holds nothing back on any of his verses on it. Not only does he tell you the problems he's dealing with throughout, but he also dives deep into the roots of them, never showing fear of sounding like the odd-man out. For a 21 year old to do this, it's pretty impressive.
I can't stress how important it is to listen to these rappers that talk about having issues in their lives. I pray that Wifi is doing alright, and hopefully music continues to give him an opportunity to vent.