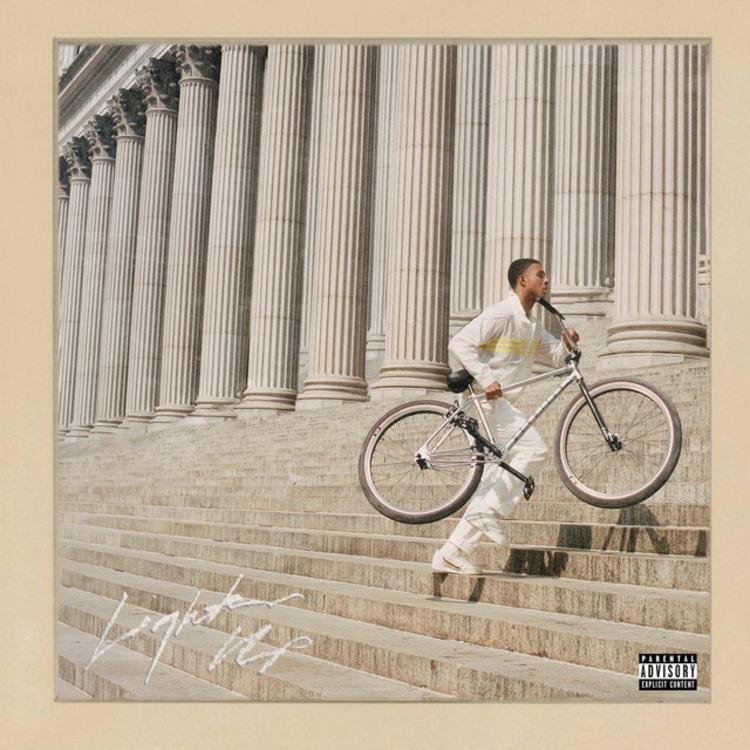 Diggy Simmons has had one of the more interesting careers thus far. He had a really good start, got into a bit of a beef with one of the biggest rappers in the game, and after that, lost some of his steam. In "Lighten Up," the 23 year old looks to win over fans once again, reminding us how astute his rap skills are while also showing how much he's grown since his debut album in 2012.
---
STREAM
---
TOP 3
3. ANCHORS
I for one take Diggy Simmons serious, so I probably hold him to standards higher than you do. In "Anchors," he truly lives up to those standards I put on him, dropping some of his most introspective bars to date. Not only does he get a chance to tell the world that he's living good and eating well thanks to his career, but he also uses some pretty flashy punchlines and clever wordplay to explain why. I think the song is very Drake-esque, and a great indication that he's maturing as both an artist and a man nicely.
2. IT IS WHAT IT IS
As the young Simmons continues to age, it seems like he has began to understand the importance of finding internal happiness and following in the path set for him by God. Cool. Musically, he also seems to have figured a few things out, because in "It Is What It Is," he was able to create this mature-sounding tune that does away with heavy-hitting sounds and relies more on soulful background singing and smooth vibes. His rapping on the track is solid, but it is definitely motivational, and that is the main reason I think people will f**k with it.
You know what this song needs? Ty Dolla $ign.
1. GOIN
"Goin" is easily this album's banger. On it, Diggy spits a bunch of braggadocios bars over this exuberant instrumental by Kaytranada (Doesn't the instrumental sort-of remind you of a more colorful version of Maino's "Hi Hater" beat?). Throughout the song, he shows great swag and bravado, explaining how he's the man and why all the bad chicks of the world should follow his wave. I am not aware of this wave, but I get where he's coming from.
---
SONG BY SONG BREAKDOWN
1. IT IS WHAT IT IS (4.5/5)
2. JESUS SAVES (4.5/5)
3. GOIN (4.5/5)
4. TEXT ME (3.5/5)
5. LOVE YOURSELF (4/5)
6. ANCHORS (4.5/5)
7. MOMMA LOVE (4/5)
8. TESTIMONY (4/5)
---
OVERALL RATING
(B)
I am not trying to troll you when I say that Diggy Simmons is one of my favorite rappers in the game. I feel like his bars are comparable to some of the artists I consider great, but at the same time, he has this level of youthful appeal to him that stands out quite a bit. In "Lighten Up," Simmons fine-tuned the f**k out of his artistry, dabbling in instrumentals that are mainly soulful and easy to vent on. Rapping-wise, he pleases with some pretty solid punchlines and deep lyrics, while at the same time, he finds away to orchestrate his music in a way that sounds spirited. I like the vibes this album gives off, especially when it comes to disassociating himself from acts that are in his age range.
Categories: Album Rating, Album Ratings, Album Review, Album Reviews, Best Song, Best Songs, Best Tracks, Diggy, Diggy Simmons, Hip Hop, Lighten Up, Rap, Rating, Ratings, Review, Reviews, Stream, Top 3, Top 5, Top 5 Songs, Top Ratings, Top Reviews, Top Songs, Top Track, Top Tracks