Mariah Carey – Caution (Album Review)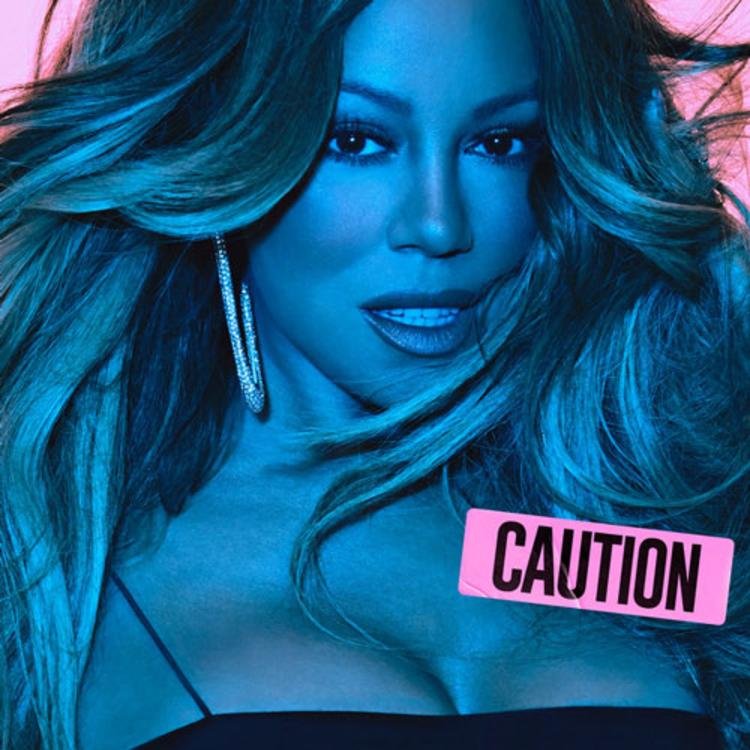 Mariah Carey makes her return to the music scene with her fifteenth studio album titled "Caution." 
---
STREAM
---
TOP 5
HONORABLE MENTION. GTFO
"GTFO" doesn't stand for 'Got time for Oreos,' folks…
In "GTFO," Mariah sings at her highest of pitches, showing some vulnerability, and my favorite, displaying a splash of pettiness towards a lover she no longer wants breathing the same air as her. What I find so funny about the song is that it has this serious feel, and for the most part, Mariah's lyrics are put together well, she just throws me the f**k off when she literally sings "GTFO." That part is the sole reason I can't say this is one of her best songs, but it is certainly one of her most entertaining.
I'm playing this song during my divorce proceedings.
5. A NO NO
One of the first songs I fell in love with by The Notorious B.I.G. was actually "Crush On You" (Well, technically, he was only on the hook). I thought his contributions on it were catchy, and the back and forth between Lil Cease and Lil Kim was pretty dope. It seems like Mariah Carey enjoyed the track, too, because she decided to drop a new song called "A No No No" that practically hijacks the instrumental grand theft style. On her version, the R&B Goddess sings dynamically (Thank God she didn't decide to rap here), switching between a high and low pitch style of crooning, while lyrically, calling out a dude that she's been dealing with that simply isn't cutting it when it comes to being a lover of hers. I think the song is highly infectious, and plays as the perfect successor to Junior Mafia's biggest hit to-date.
Mariah is still complaining about dudes? She's been doing this for 30 years now, bro! Maybe she should settle for being asexual…
4. THE DISTANCE
"The Distance" has Mariah and Ty Dolla $ign going back and forth about succeeding in a relationship that has the odds stacked up against them. The lovey-dovey tune is smooth and comforting like Louis William's hair, and the singing that both of our crooners do on it is nothing short of passionate. Matter of fact, I recommend playing this joint while you're sitting in a bubble bath.
3. WITH YOU
Interestingly enough, "With You" follows "GTFO;" that means Mariah's bi-polar battle isn't all the way solved. Anyway, on it, the Grammy award-winning singer passionately croons about being in love, dishing out her true feelings and explaining how her current man has her tripping up on a daily basis. Though her lyrics are beyond blurry, you can still hear this level of emotion from her that is both undeniable and intriguing.
2. GIVING ME LIFE
Who would've thunk that a song featuring Slick Rick and Blood Orange would be one of the best on this album? Then again, Mariah had hits with Da Brat and Bow Wow in the past, so she has a history of making miracles out of weird features.
I like Mariah when she's bubble-gummish, gimmicky and soulful, but one of my favorite sounds from her is when she's being cold. In "Giving Me Life," she's just that. On it, she talks about finding a love that is pure, youthful and authentic, tip-toeing through a myriad of feelings such as anxiousness, timidness and hopefulness.
Slick Rick's verse on this song isn't the best thing since sliced bread, but he does complete its gritty/old school feel. As for Blood Orange, he makes an appearance at the end of the track, turning it into this numbing tune by contributing some thrilling guitar-play and heavy-hitting drumming.
1. 8TH GRADE
"8th Grade" falls directly in line with the special music Mariah was able to make in the 2000's: It features a flawless melody, some soulful crooning, sassy lyrics, and a beat that is up-tempo yet smooth. To top things off, you get this brief appearance from Timbaland at the end that solidifies the song's nostalgic feel.
---
 SONG BY SONG BREAKDOWN
1. GTFO (3.5/5)
2. WITH YOU (4/5)
3. CAUTION (3.5/5)
4. A NO NO (4/5)
5. THE DISTANCE (4/5)
6. GIVING ME LIFE (4/5)
7. ONE MO' GEN (3/5)
8. 8TH GRADE (4.5/5)
9. STAY LONG LOVE YOU (3.5/5)
10. PORTRAIT (4/5)
---
OVERALL RATING
(C)
I didn't think "Caution" was bad, but I also didn't think it was that great… Vocally, Mariah shows glimpses of what she showed us in the past, and in other times, she struggles with reaching notes she used to. Nonetheless, she appeals with her voice, daring to take it in whichever direction it needs to go.
I thought this album was split down the middle when it came to gimmicky and timeless records. In my opinion, joints like "8th Grade" and "With You" were beyond special, featuring production, melodies and lyrical content that was nearly flawless. But then you had s**t like "A No No" and "Stay Long Love You" that featured a sound that is catered to the Miley Cyrus' of the world. Don't get me wrong, some of the gimmicky s**t is OK, but it isn't what Mariah does best.
Mariah has already solidified herself as one of the top R&B talents of all time, so I think her trying to dabble in this generation's style of music is nothing but house-money to her. I'm sure during the making of this album she had fun experimenting, caring less if she fell flat on her face in the process. Her fearlessness is one of the reasons she had such a wide range of fans in her prime, however, with that approach, you're going to strike out from time to time, and in my humbling opinion, she gave us a great effort here, but got caught looking…