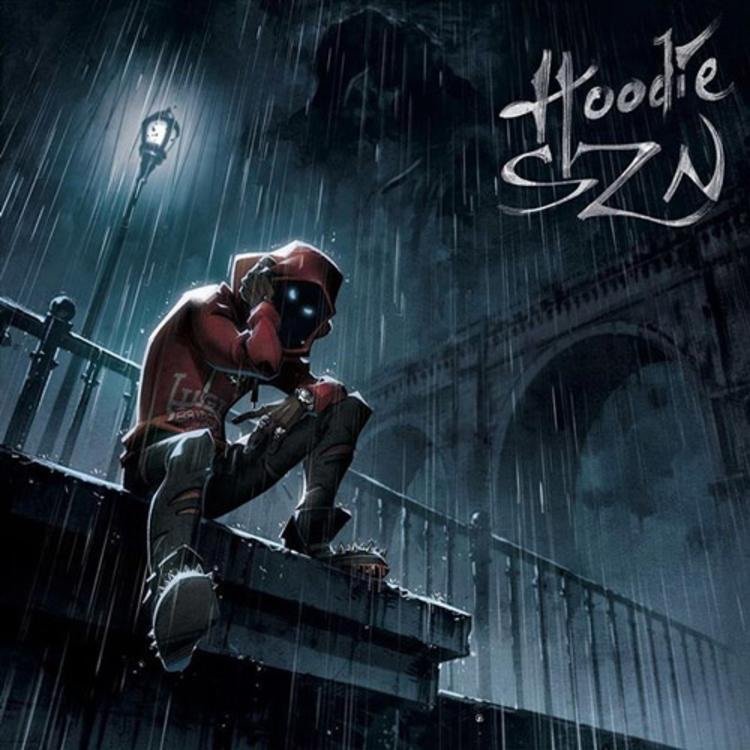 A Boogie Wit Da Hoodie is one of the few rappers in the game that I find fascinating. Musically, he raps and sings equally as well, but in all honesty, it's his backstory that intrigues me the most. Hailing from Highbridge in Bronx, NY, Boogie has this authentic street-persona that has made him a hero to the people of his city. However, after releasing a few hit records, he has sort-of swayed away from that world, instead, dabbling in music that is more on the commercial side of the things. With Hoodie SZN, I expect for him to go back to his gritty roots, which means savage content and a lot more street-inspired music.
---
STREAM
---
TOP 5
5. VOICES IN MY HEAD
If you are a major fan of A Boogie Wit Da Hoodie, "Voices In My Head" should put a smile on your face. On it, he reminds the world how connected he is to the streets, telling stories of heartbreak, jail-time and fallen friends through some pretty emotional singing. The passion he shows throughout the track seems real as s**t to me, especially when his lyrics veer towards some paranoid s**t.
New Yorkers are some of the most paranoid people in this world. Is it because the M.I.B. reside there?
4. BEASTY
"Beasty" is one of the most dynamic tracks on "Hoodie SZN." It features production that is dark yet bouncy, vocals by A Boogie Wit Da Hoodie that is both passionate and laid-back, and lyrical content that is trill and braggadocios. The song also has a really nice bop to it, making it one of those potential club bangers.
I'm Beasty, too! I just crushed a large pizza by myself!
3. THE REAPER
A Boogie Wit Da Hoodie is woke on this joint.
Despite all of his recent pop success, A Boogie Wit Da Hoodie still has this grimey side to him that manifests itself here and there in his music. In "The Reaper," it comes all the way out.
Powered by this dark yet bass boomin' instrumental, Boogie spits bars that practically come across as ghoulish, as primarily, he tries his best to warn his enemies about throwing dirt on his name. I love how the "Bronx rapper tip-toes the line between passionate singer and mellow rapper throughout, letting the world know he's more than capable of losing his s**t whenever he needs to.
Music like this is where Boogie is at his best.
2. STARTENDER
On "Startender," one of the main singles off of Hoodie SZN, A Boogie Wit Da Hoodie was able to create this exhilarating strip club banger that features a solid melody by himself, and tongue-twisting/savage bars by featured guests Offset and Tyga (Respectively). The combination makes for something the clubs will absolutely soak up, especially when you consider that the trio was able to accommodate three of rap's most important coasts with their presences.
Next time I'm in New York, I'm looking for a startender to hook me up with some bottom shelf vodka and a splash of Donald Duck orange juice.
1. LOOK BACK IT
There's a little bit of Michael in all of us.
I'm not going to lie, I loved A Boogie Wit Da Hoodie's early music, and have absolutely hated his new s**t. In "Look Back At It," he combines both worlds, creating this cutesy little banger that has him crooning about a chick so bad that you might miss a job interview just to lay with her for another hour (Correct, that has happened to me and Drake). The song features a stripped down pop instrumental, both some mushy and trill lyrical content, and lots of hypnotizing vibes. Additionally, you get melodies and incomprehensible noises on it that the king of pop would probably use if he was still here. Dope combination, right?
This song is number 1, because it's special (It's that simple, folks).
---
SONG BY SONG BREAKDOWN
1. VOICES IN MY HEAD (4.5/5)
2. BEASTY (4.5/5)
3. I DID IT (3/5)
4. SWERVIN' (4.5/5)
5. STARTENDER (4.5/5)
6. DEMONS & ANGELS (4.5/5)
7. LOVE, DRUGS & SEX (3.5/5)
8. SKEEZERS (4/5)
9. SAVAGE (3/5)
10. COME CLOSER (3.5/5)
11. LOOK BACK AT IT (4.5/5)
12. JUST LIKE ME (4.5/5)
13. BOSSES AND WORKERS (4/5)
14. NEED A BEST FRIEND (4/5)
15. THE REAPER (4.5/5)
16. UPTOWN/BUSTDOWN (4/5)
17. BILLIE JEAN (3.5/5)
18. 4 MIN CONVO (FAVORITE SONG) (4/5)
19. ODEE (3.5/5)
20. PULL UP (4/5)
---
OVERALL RATING
(B)
Hoodie SZN has some serious hits on it, but they were created the right way this time around (unlike on International Artist). I feel like A Boogie Wit Da Hoodie stayed true to himself throughout the album, keeping s**t real when it comes to his hood ties and reckless ways. Does he still sing like an R&B n***a from time to time? Yes, but his trill ass topics make up for it.
The number one thing that drives this album is its consistency. Production-wise, the album boasts very similar instrumentals — ones that accommodate both trap and R&B vibes really well. Over these instrumentals, A Boogie was able show some authentic passion, which varied from animated singer to super mellow rapper. This makes the project intriguing to listen to, especially when you attach his hallowing hood stories to the equation.
When it comes to the features on Hoodie SZN, I thought they were very solid. 6ix9ine added some well-needed passion to "Swervin,'" Tyga and Offset were able to turn "Startender" into a legit club banger, and Thugger made "Just Like Me" sound like a legit duet. Even though I would've been fine with this album having 0 features, I did think the guests helped make twenty tracks of A Boogie sound a lot less draining.
I listed MY personal favorite songs on Hoodie SZN up top, but in all honesty, the whole album is good. A Boogie returned to his winning ways on it, progressing from the guy you heard on The Bigger Artist (An album I thought was excellent). With that being said, I am going to act like International Artist didn't happen…