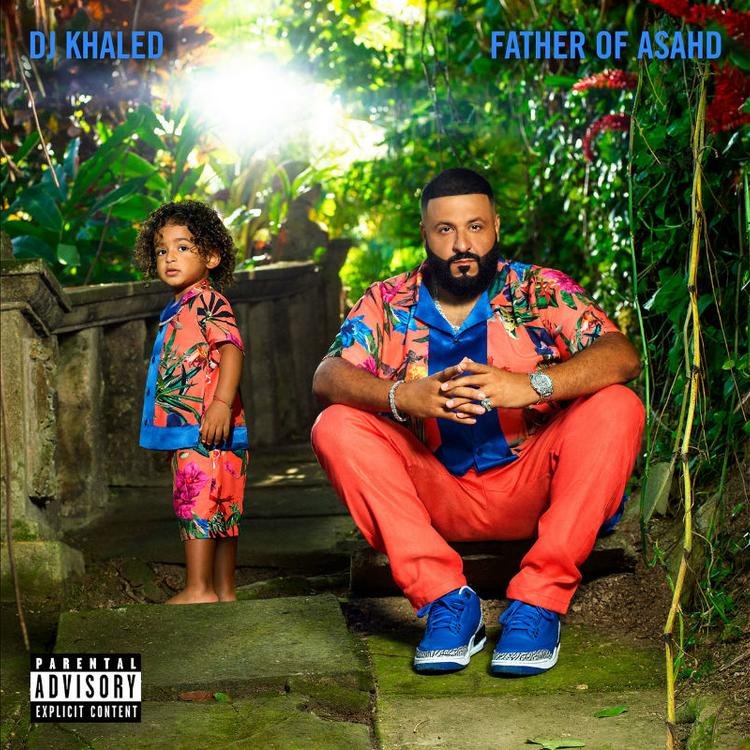 Here are DJ Khaled's most famous catchphrases: "Another One," "Major Keys," "Big Bag Alert," "Special Cloth Alert," "LISSSSTEN,""Bless Up," and my favorite, "Father of Asahd!" While each catchphrase is pretty comical, the last one seems to indicate that there is something Khaled thinks is bigger than he is walking this planet. With that being said, this album is called "Father Of Asahd," so I expect the chubby DJ's best music to-date on it.
---
STREAM
---
TOP 5
5. TOP OFF
"Top Off" doesn't quite sound like a radio hit, but since it features Jay-Z and Beyoncé, it got shoved down our throats. Anyway, on it, Future, the other featured guest on the song, drops this repetitive ass hook that sounds a lot like "I Got The Keys." If you ask me, his part is pretty useless, but then again, who am I to make that judgement?
As for Jay-Z and Beyoncé, they both drop pretty decent verses on "Top Off," as each rapper (Yes, I said rapper) tries their best to prove that they are Gucci in the streets, despite being as close to billionaire status as it gets. While their parts are certainly trill, I think they force things a little at times (Especially Beyoncè).
While this isn't my favorite song to listen to in my free time, that s**t features Jay-Z and Beyoncè, so I'm going to force myself to f**k with it!
4. WISH WISH
How can we transfer Cardi's heart into James Harden?
At this point, Cardi's ability to make hits is inevitable. Her presence is amazing, and on the real, lyrically, she's progressively gotten better. In "Wish Wish," a song that features a bass boomin'/club-inspired instrumental by Tay Keith, the Grammy award winning rapper (I can't believe I can say that now) gets her gritty on, rapping about killing her competition and flossing like a n***a that just ate some goat meat. While I'm getting tired of all this strip club hip-hop s**t, Cardi makes it the best, so I had no problem with this song.
21 Savage is featured on "Wish Wish," and on his verse, he plays Cardi B's right hand man, shooting his fair-share of shots at his foes, bragging about smashing chicks and treating his chopper like a roommate. Well damn, I guess in the UK them n***as are really about that life!
If you argue with me that there are a lot of songs on this album that are better than this one, I'll politely tell you to get the hell up out my trap-house (I might sprinkle in the word n***a in there, too)!
3. NO BRAINER
This album is for Asahd, so why not praise one of the few Disney-sounding tracks off of it?
"No Brainer" features Justin Bieber, Quavo and Chance The Rapper. As expected, the track has a similar feel to Khaled's "Im The One" hit from last year (A song that also features Justin Bieber, Quavo and Chance The Rapper), with Justin handling hook duties, Quavo dropping a pretty charming first verse, and Chance The Rapper giving us something goofy/animated on his verse. Interestingly enough, the odd trio display some great chemistry on this song, despite each being from three completely different coasts.
I think people will have a love/hate relationship with this song. In one sense, it's catchy and has some feel good vibes to it, but in another, it is a bit corny. Whatever side you're on, you're probably going to come out wanting some popsicles after listening to it.
2. HIGHER
This one hurts.
Sometimes GOD works in mysterious ways. Before Nipsey Hussle's untimely death, one of the songs he was working on was "Higher" with DJ Khaled and John Legend. Today, we finally get a chance to hear it, and by-golly, it is as epic as I thought it would be.
"Higher" sounds so holy, I feel like I can rain-check church this weekend after listening to it. For the most part, the beat behind it is divine, while John Legend, one of the two featured guests on the track, gives us something pretty powerful on the hook, talking about denouncing the devil and overcoming odds. But in the end of the day, it's the other featured guest, Nipsey Hussle, that will catch your attention the most, as his lyrics about getting revenge on his enemies, his rough upbringing and love for Los Angeles will give you the chills.
Nipsey's raps were giving me the chills before he passed, so imagine how I feel hearing him spit now…
1. JUST US
DJ Khaled doing an intro to the NBA Playoffs On ESPN over the "Ms Jackson" beat makes so much more sense now.
When I looked at the track-listing for this album, I didn't expect one of my favorite songs from it to be "Just Us." First off, it's only one of three tracks that features one person, and secondly, the title to it isn't all that special. However, with this hidden gem being powered by Outkast's classic "Ms. Jackson" beat, I thought SZA slayed s**t! Not only does she do a great job of playing this carefree individual that is intent on living life with minor distractions, but she also proves to the world that she's past her vocal issues, delivering a wide-ranged performance that features high-notes and lots of passion.
I want SZA to be one of my groomsmen. (She just seems like a cool ass n***a!)
---
SONG BY SONG BREAKDOWN
1. HOLY MOUNTAIN (3/5)
2. WISH WISH (4/5)
3. JEALOUS (3/5)
4. JUST US (5/5)
5. YOU STAY (3.5/5)
6. CELEBRATE (2.5/5)
7. HIGHER (5/5)
8. WON'T TAKE MY SOUL (3.5/5)
9. WEATHER THE STORM (3/5)
10. BIG BOY TALK (3/5)
11. FREAK N YOU (3.5/5)
12. TOP OFF (4/5)
13. NO BRAINER (4/5)
14. THANK YOU (3.5/5)
15. HOLY GROUND (3/5)
---
OVERALL RATING
(C)
Let's grade ALL of the features on this album:
Cardi killed s**t on "Wish Wish," as she continues to succeed at playing this boss b*tch that doesn't mind resorting to violence. As I stated up top, she's impressed me lyrically as of late (Especially when it comes to her punchlines), but I think it's her presence on the mic that catches my attention the most. (Grade: A)
21 Savage has been killing every single one of his guest appearances as of late, with "Wish Wish" being no different. Laugh all you want, but 21 is slowly creeping into top 10 rapper status. (Grade: A)
Chris Brown is always fantastic, and on "Jealous," he provides us with a feature that is catchy and pretty passionate. That combination always works for Breezy, especially on some commercial sounding s**t like "Jealous" (Grade: A).
Lil Wayne is alright on both "Jealous" and "Freak N You." Maybe it's because I overplayed him when I was younger, but his s**t just ain't catching my attention like it used to (Grade C+).
Big Sean was forgettable on "Jealous," but he was fantastic on "Thank You." His ability to show deep emotions on a track is unmatched (Grade: B).
SZA was absolutely outstanding on "Just Us." I think it's fairly obvious that she is a superstar that is capable of making a hit whenever she feels like it at this point. (Grade: A)
Meek Mill put up a fantastic verse on "You Stay," but a very shaky one on "Weather The Storm" (He sounded inaudible like s**t). Nonetheless, I love how he continues to take it upon himself to be a voice for the hood (Grade: B+)
J Balvin was OK on "You Stay"… On the real, I didn't think he needed to be on the song. (Grade: C)
Jeremih sounded tired and unenthusiastic on "You Stay." He also didn't fit the song at all, to me. (Grade: D-)
Believe it or not, Lil Baby had one of the best verses on this album on "You Stay." I thought he showed great passion on it, in addition to an impressive mix between something melodic and gritty. As for his feature on "Weather The Storm": It had too much whining from him for me to enjoy (Grade: B).
Travis Scott was gag-worthy on "Celebrate." The n***a sounded lost on the track (Grade: D)
Nipsey Hussle was fantastic on "Higher." I continue to dread that there is officially a set number of songs I get to hear his authentic hood passion on. (Grade: A)
John Legend was good on "Higher," despite his over-singing at times (Grade: B).
Post Malone was alright on "Celebrate." While I love his voice, I felt like he was uncomfortable on the song. (Grade: C+)
Nas and Cee-Lo both did their thing on "Won't Take My Soul," but let's be real, I could care less about that song… (Grade C+)
Jeezy and Rick Ross are no longer on my radar, so I wasn't really checking for "Big Boy Talk" like that. After listening to it, I yawned. (Grade: C)
Gunna actually had a better verse than Lil Wayne on "Freak N You." With that being said, his verse was OK (That says a lot about how much Wayne fell off). (Grade: C+)
Future was annoying on "Top Off." His part was way too basic for my liking. I did enjoy the energy he brought to the song, though (Grade: D).
Jay-Z was actually spitting pretty hard on "Top Off." I liked his swag on that joint. (Grade: B+)
Beyoncè's part on "Top Off" was slightly corny, but at the same time, it was fun to listen to. (Grade: C+)
Justin Bieber put up one of the best vocal performances on this album in "No Brainer." (Grade: A) Him and Chris give maximum effort on whatever song they are featured on.
Chance The Rapper gave us something pretty clever on "No Brainer." I like clever Chance. (Grade: A)
Quavo was simply solid on "No Brainer." He didn't try to do too much, but was still entertaining to listen to. (Grade: B)
DJ Khaled was actually on Shottas, so him putting Buju Banton, Sizzla and Mavado on this album was understandable. However, I wasn't on Shottas, so I skipped the song they were on. (Grade: C+)
007 Shake probably shouldn't have been on this album — Let alone a reggae song — but I still think she held her own on her one contribution. (Grade: B)
To all the producers featured on this album, I thought they did a good job of giving us everything from soulful cuts to club bangers. Kudos to you guys! (Grade B+)
DJ Khaled overstepped his boundaries at times on this album (Especially on Just Us), but for the most part, he spoke when necessary. I also liked the epic feel he gave to each song when he spoke (Grade B)
Sometimes you can tell when a project means something special to someone; I can tell "Father of Asahd" meant something special to DJ Khaled. While you get his usual antics on it (Commercial ass tracks, a random Mavado feature, and a whole bunch of bizarre collaborations), you also get some pretty riveting music that will make you cry from either joy or sorrow. But in the end of the day, I thought the album was choppy, shifted gears a lot (Some songs are really bad, just bad, average, good and fantastic), and was somewhat forgettable. Cot damn, I hate to play bad guy for this dedication album to little Asahd…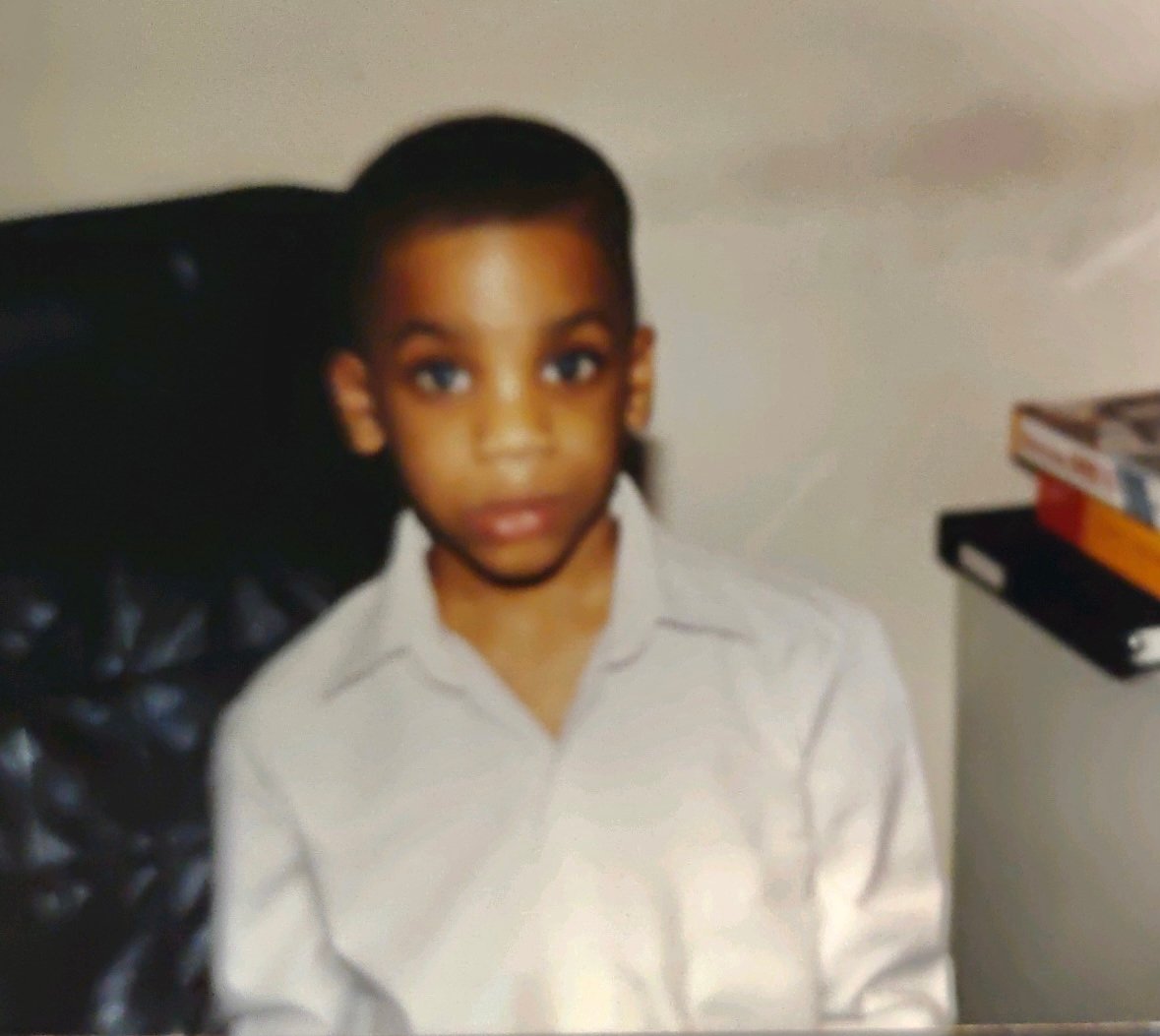 Quincy is the creator of Ratings Game Music. He loves writing about music, taking long walks on beaches, and spaghetti that fights him back.