---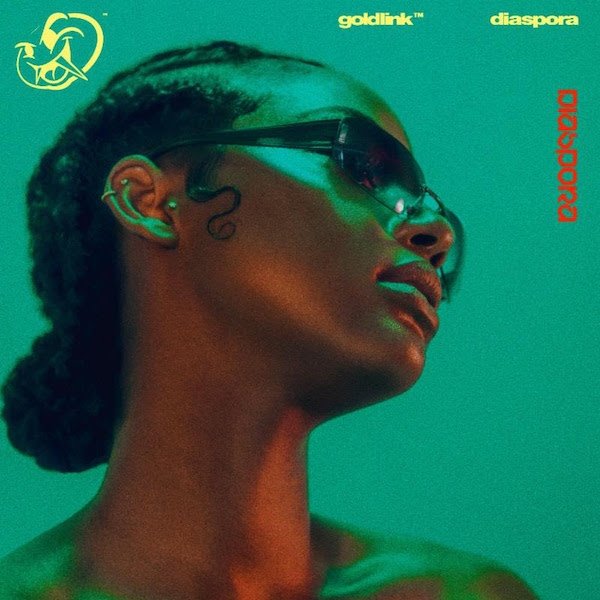 GoldLink is on the edge of becoming the 'King of the DMV;' the cultural "Diaspora" gives him a chance to clinch that title.
"Diaspora" features Ari PenSmith, Khalid, Maleek Berry, Tyler The Creator, WizKid, Pusha-T and more.
---
STREAM
---
TOP 5 SONGS
5. YARD
I have reason to believe every rapper that thinks they are in the upper-echelon of rap should have a cold ass reggae-inspired song in their catalog; for GoldLink, that song is "Yard."
"Yard" features silky smooth vocals by featured guest WTSRN and an authentic reggae instrumental that even real life Rastafarians will approve of. With great support backing him up, you get a version of GoldLink that is swagged out, confident, bold, cocky and unbothered. On the real, it feels like the DMV native glides through his verses on the song, opting to have just as much fun as stress on the mic.
This song makes me want to eat beef patties and shake my flat ass.
4. MANIAC
"Maniac" will get slept on by listeners, but on the real, it's a beyond solid track. On it, you get a gassed up version of GoldLink that is focused on getting his bread, intent on putting his foes in the dirt, and most importantly, willing to go toe-to-toe with his rap competition. Even though 'Link's lyrics on this song is delivered with his signature tongue-twisting style of spitting, on this particular rodeo, he sounds a bit more focused and locked-in on proving his worth to us all. (A locked-in GoldLink is scary, folks)
Who's that female version of Pnb Rock at the end of this song? I wasn't feeling her part at all…
It's funny how the word 'maniac' has transformed into something positive as the years have gone by.
3. COKE WHITE/MOSCOW
In "Coke White/Moscow," the world gets a chance to hear both evil GoldLink and evil Pusha-T.
With "Coke White/Moscow" being powered by this cold/sinister instrumental, both GoldLink and Pusha-T spit bars about being ultimate women-slayers, hustlers, drug dealers, mouth-slappers and money-makers. While Pusha uses more of a sly/composed approach to rapping on his verse, 'Link kills s**t by spewing out bars like a deranged calculator. Even though Pusha has the best verse on this song, GoldLink might've won MVP of the it simply based off of impact (Google Curry and Iguodala in the 2015 finals).
That n***a Pusha-T used the word ostentation in his verse… If he isn't an all-time great to you, you are trippin'.
2. ZULU SCREAMS
In "Zulu Screams," GoldLink tries his most daring approach yet, dropping off a fast-paced banger that features infectious/cultural contributions from Maleek Berry and Bibi Bourelly. Additionally, the song has an afrobeat attached to it that people with green cards will love. As for GoldLink, I thought he shined bright by hurling out braggadocios lyrics steadily on the track, establishing himself as one bad akata in the process.
Goldlink is from the DMV, and everybody knows the DMV is New Nigeria.
1. JOKE TING
"Joke Ting" is colorful, fun, summery, and most notably, tough as nails. With the song boasting this vibrant instrumental, featured guest The Weeknd Ari PenSmith kills s**t by gifting us with this gleeful vocal performance that has tons of trill attached to it. From there, GoldLink adds some additional grit to the song, delivering a few tongue-twisting verses about being a n***a that books the baddest of chicks and isn't afraid to pop-off on someone if he needs to. Personally, I think the combination of the two artists' styles is fantastic on this song, especially when it comes to the unique vibes they were able to create.
---
SONG BY SONG BREAKDOWN
1. ///ERROR (N/A)
2. JOKE TING (5/5)
3. MANIAC (4.5/5)
4. DAYS LIKE THIS (4/5)
5. ZULU SCREAMS (5/5)
6. MORE (4/5)
7. COKE WHITE/MOSCOW (5/5)
8. U SAY (4/5)
9. YARD (4.5/5)
10. SPANISH SONG (4/5)
11. NO LIE (3.5/5)
12. TIFF FREESTYLE (3.5/5)
13. RUMBLE (3/5)
14. SWOOSH (4/5)
---
OVERALL RATING
(B)
It is so refreshing listening to a rap artist that is comfortable in not only his own skin, but his ancestor's skin, too. In "Diaspora," GoldLink shines by embracing African culture, but at the same time, does a fantastic job of keeping close with his DC roots. As a DMV native/Nigerian-American, that s**t is a blessing to listen to.
As the years have gone by, I've heard maturation from 'Link as not only a rapper, but also an all-around artist. In "Diaspora," I feel like 'Link reaches the pinnacle of music-making, creating not just great rap tracks, but great rap tunes, too. So how do I decipher between rap tracks and rap tunes you ask? Rap tunes are meant to be played on the radio, at circuses, at graduation parties and family functions; rap tracks are meant to be played in cars, in the background when you're cleaning up your house or in earphones. In the end of the day, tunes have more of a reach than tracks. So the next question is: How was GoldLink able to make a successful body of work that features fourteen rap tunes? Well, he garnered up beats that ranged from wholesome to cultural, sprinkling hard s**t into the fray every once in a while. He also made sure to collaborate with artists that had great appeal and innate abilities to deliver melodic hooks (This aspect is very important). Lastly, 'Link relied on being a version of himself that was real as s**t, but also open to standing out like a sore thumb on songs that didn't necessarily need a "Asthma attack-sounding" rapper. The combination of everything I mentioned above makes "Diaspora" a heartwarming effort that I guarantee morphs 'Link into an artist people of all colors and struggles can appreciate.
Ladies and gentlemen, say hi to your new King of the DMV: GoldLink! (Don't worry Wale and Shy Glizzy, there's nothing wrong with being a viable second option)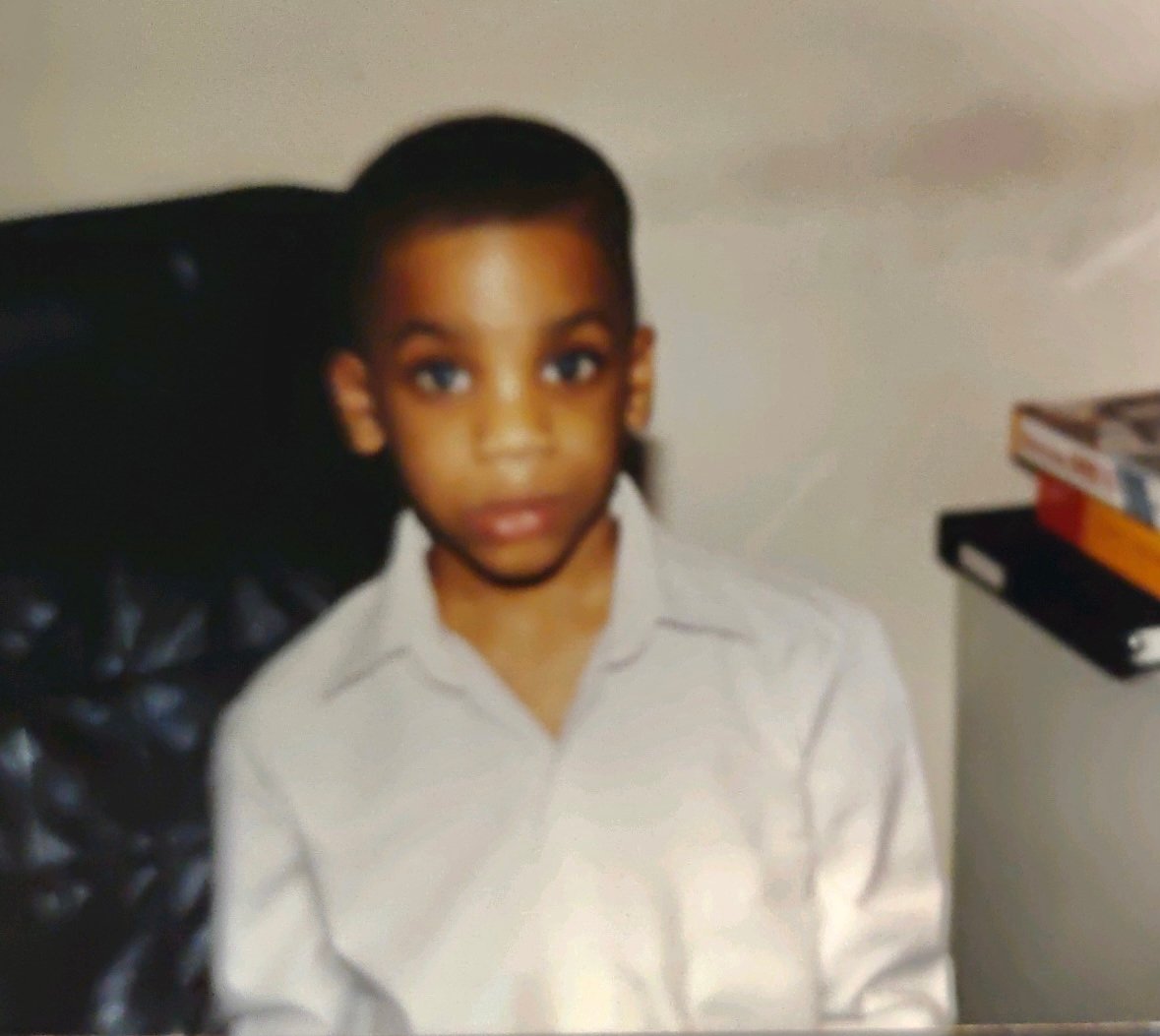 Quincy is the creator of Ratings Game Music. He loves writing about music, taking long walks on beaches, and spaghetti that fights him back.