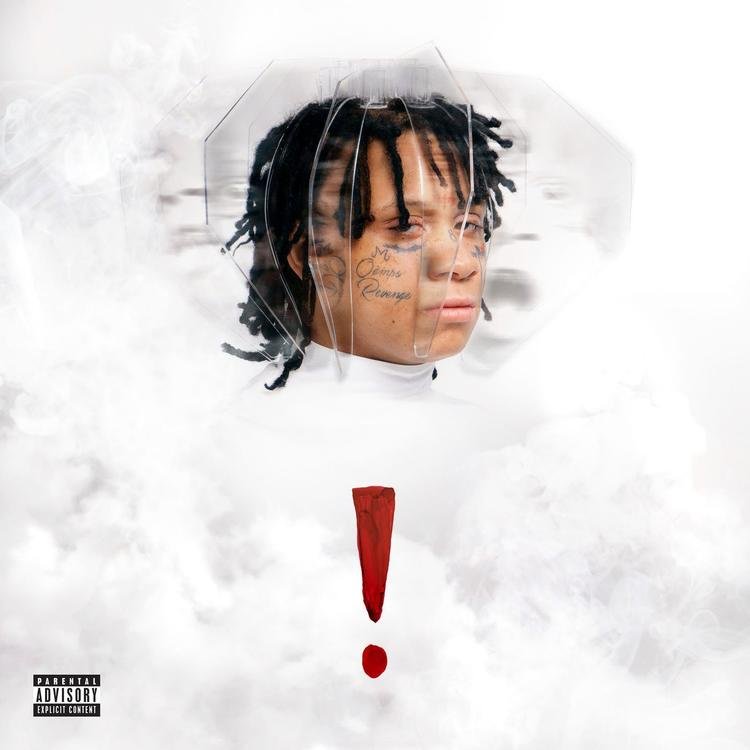 Trippie Redd looks to bolster his already impressive resume with "!."
---
STREAM
---
TOP 5
5. UNDER ENEMY ARMS
Trippie Redd sounds like he's ready to go to war with all of his foes in "Under Enemy Arms."
I'm vibing with the army-like beat, the catchy melodies, and the raw lyrical content that drives "Under Enemy Arms." However, what doesn't sit well with me about the song is Trippie's inconsistent delivery of his lyrics in the verses. At times, Trippie sounds like he's rapping while gargling on some mouthwash. Considering both the positives and negatives I mentioned, I can imagine some people disliking this track while others genuinely getting into it.
4. MAC 10 (Ft. Lil Baby & Lil Duke)
"Mac 10" serves as a chilling reminder of the consequences one might face if they dare to cross paths with Trippie Redd.
I love the gritty nature inherent in "Mac 10." Additionally, I appreciate the military-like approach that Trippie Redd and featured guests Lil Baby & Lil Duke bring to their respective verses on the song. (Who doesn't enjoy listening to rappers with a militant flair?)
Am I the only one who still questions Trippie's gangster persona even after he releases hard-hitting tracks like "Mac 10"?
3. !
Trippie Redd is too talented for his own good. Who the f**k knew he was capable of making an EDM hit like "!"?
"!" showcases electrifying production by Diplo and a fearless vocal performance by Trippie Redd. In the song, Trippie discusses his efforts to mend his mind before pursuing a woman who could be detrimental to him. I suppose the Canton native has finally grasped the concept of nurturing something fragile (if only he applied the same mindset to his face).
Diplo and Trippie Redd share great chemistry!
2. BE YOURSELF
Trippie Redd reminds me of a badass kid that tells badass kids that are younger than him not to be as bad as him.
"Be Yourself" is both motivational and gangsta. In the track, Trippie Redd alternates between offering sound advice about staying authentic and questionable guidance involving violence and reckless spending. The juxtaposition of these two elements creates a somewhat contradictory vibe.
The main thing that I learned from this song is this: Shoot people if they don't let you be yourself!
1. IMMORTAL
"Immortal" features two of rap's most outrageous individuals in The Game and Trippie Redd.
I appreciate the emotional tone of "Immortal." Trippie Redd's singing in the song stands out to me, particularly the captivating melody he delivers. And when you factor in The Game's impressive verse, the result is one of Trippie's finest tracks to date.
The Game was on a Trippie Redd album before a Rick Ross album this year (I can't say I saw that coming)…
---
SONG BY SONG BREAKDOWN
1. ! (4/5)
2. SNAKE SKIN (3/5)
3. BE YOURSELF (4/5)
4. I TRY (3/5)
5. THEY AFRAID OF YOU (3/5)
6. IMMORTAL (5/5)
7. THROW IT AWAY (3/5)
8. KEEP YOUR HEAD UP (2/5)
9. RIOT (3/5)
10. MAC 10 (3/5)
11. EVERYTHING BOZ (3/5)
12. UNDER ENEMY ARMS (3/5)
13. LIL WAYNE (3/5)
14. SIGNING OFF (3/5)
---
OVERALL RATING
(C)
Trippie Redd is quite possibly the most unique artist I've ever come across. His musical sensibilities are impressive, yet he also exhibits some questionable music habits. Having said that, ! showcases a significant experimental venture by the Canton native, leaving me with mixed feelings about the overall result.
Trippie Redd exhibits remarkable versatility as an artist. His rapping prowess showcases clever wordplay and impactful lyrics, while his singing talents deliver melodic and vocally solid performances. However, when Trippie ventures into aggressive territory on a track (which happens a bit too frequently on this album), he falls into the middle tier of artists, in my opinion. Therefore, while listening to !, you'll likely experience moments of frustration. At times, Trippie shines by showcasing his strengths, but he also tends to deviate into sporadic and superficial expressions, sometimes adopting an internet gangsta persona. If Trippie could tap into his introspective side as he did on tracks like "Immortal" and "Be Yourself," he has the potential to become a truly exceptional artist.
I genuinely enjoy the vibes presented in !. Many of the beats on the album exude a soothing quality, while others carry a distinct militaristic essence. Regardless of the beat's nature, Trippie fearlessly embraces it, showing little concern for conforming. Personally, I greatly appreciate this level of defiance in the realm of music creation. (It's also a contributing factor as to why I refrained from giving him a negative rating for this album.)
The features on ! left me with mixed feelings. Playboi Carti's performance on "They Afraid Of You" was downright terrible, while Lil Baby, Lil Duke, and The Game delivered commendable verses on "Mac 10" and "Immortal" (in that order). However, it's important to note that the bulk of the album's effort was carried by Trippie himself (a fact I'm perfectly fine with).
After a very solid debut album, Trippie has sorta regressed as an artist in my eyes. As I mentioned earlier, he's fallen in love with experimenting, which in my opinion, has resulted in some growing pains for him musically. I have no doubt in my mind that Trippie will figure things out eventually, but in the meantime, I can't quite endorse this step in his maturation process.
---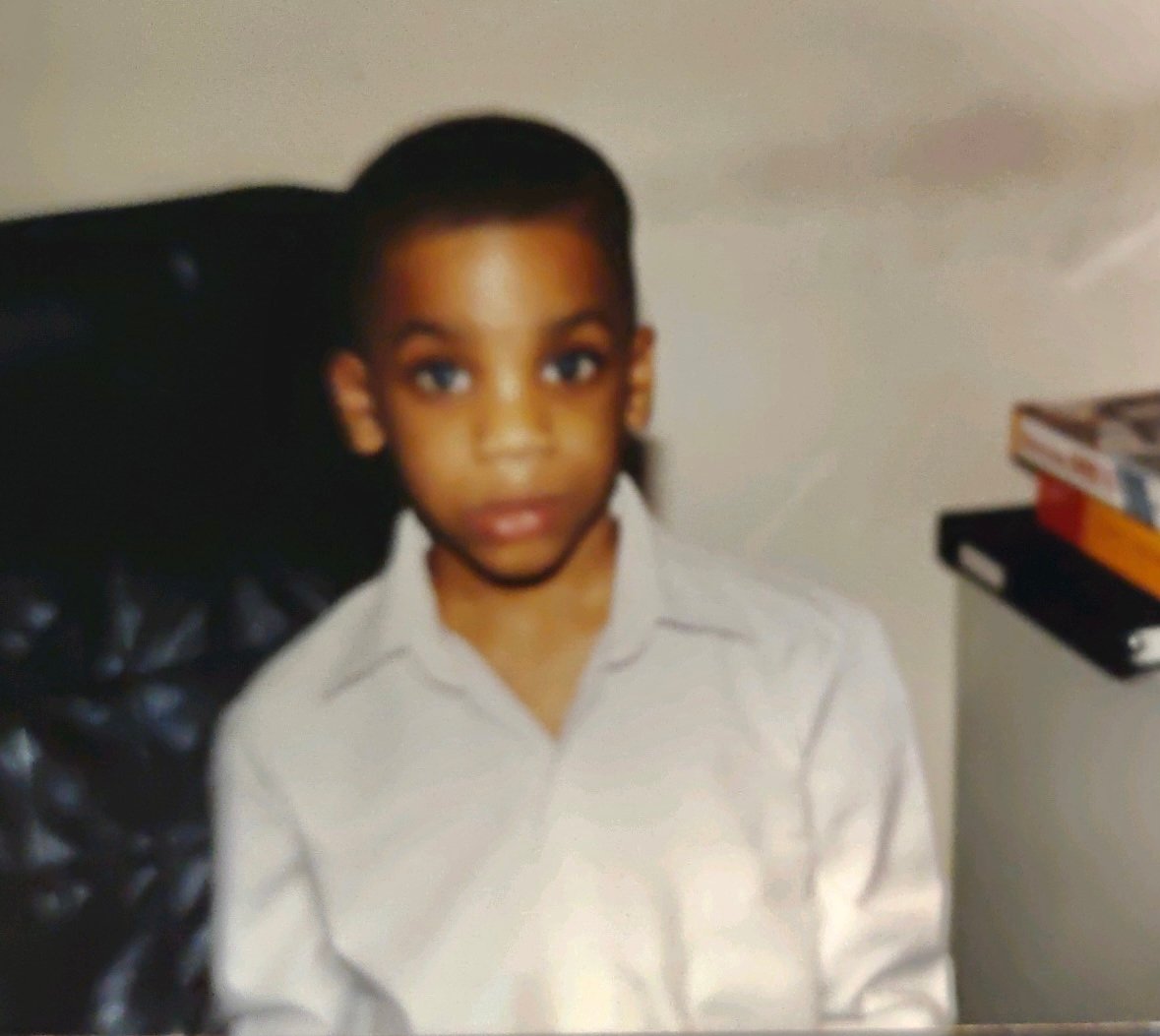 Quincy is the creator of Ratings Game Music. He loves writing about music, taking long walks on beaches, and spaghetti that fights him back.