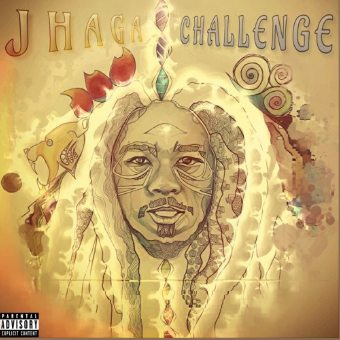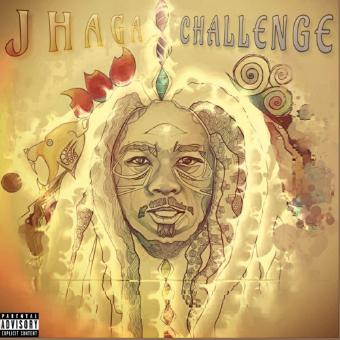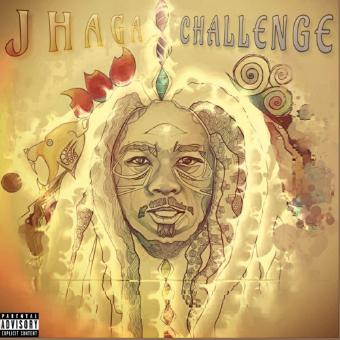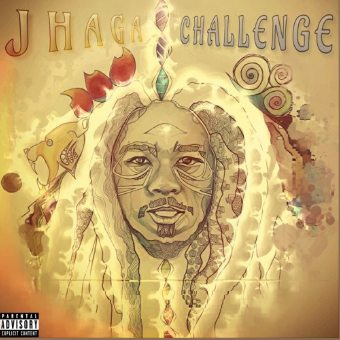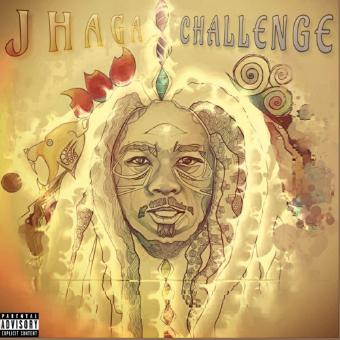 JHAGA drops nothing but serious bars in "Challenge."
---
STREAM
---
TOP 5
5. TEA LEAVES
I truly f**k with "Tea Leaves!" On it, JHAGA spits bars about his past, his present, and his future over this laid-back instrumental.
What I love most about "Tea Leaves" is how JHAGA ferociously lays down his bars, dishing out nothing but knowledge in the process. I also love the hook you get on the song, as it features a hypnotizing harmony and killer melody. On the real, if you like music, there's no way you will not like this song.
4. SLAPADELIC
You know what I love about "Slapadelic?" It has this gentleness to it, but at the same time, a level of grunginess/toughness to it that is hard to ignore.
With the beat to "Slapadelic" boasting this powerful sound, JHAGA talks his s**t, letting the world know he isn't soft, he isn't here for fakeness, and he isn't with not having a good time in his San Francisco hood. On the real, the track feels like something you would hear on the block when all the homies are outside smoking and chillin'!
3. OLD HOMIES
"Old Homies" is one of those songs in which JHAGA gets a chance to let his homies know how thankful he is of them.
With "Old Homies" being powered by this soulful instrumental, JHAGA does a bit of storytelling, telling vivid stories of smoking, playing dice, and getting into some trouble with his buddies. On the real, I wouldn't be surprised if JHAGA had a slight smile on his face while he was laying down his verses on this joint.
2. SIMPLE THINGS
I truly believe that "Simple Things" is one of those songs everyone in this world should listen to. Not only does its soulfulness mean a lot, to me, but I love the topic behind it.
In JHAGA's verses on "Simple Things," he raps about enjoying the simple things in life, practically outlining what he needs to live comfortably in this world. While what JHAGA considers simple may differ from me and you, there's no way you cannot connect with his mindset on this joint.
1. CRAZY
"Crazy" is more 'banger' than 'crazy.' On it, listeners are treated to a vibrant instrumental, and over this instrumental, JHAGA ramrods his way to the finish-line, bigging up real ones like himself, discussing his hustling ways, and dismissing ops.
I enjoy the vibes "Crazy" has.  Not only does the song give off this old school feel, but I love the combination of both chillness and toughness you get on it.
---
SONG BY SONG BREAKDOWN
1. TEA LEAVES (4.5/5)
2. CRAZY (4.5/5)
3. SIMPLE THINGS (4.5/5)
4. SLAPADELIC (4/5)
5. BLOOD RIGHTS (3.5/5)
6. CHALLENGE (4/5)
7. DINE WITH MY ENEMIES (3.5/5)
8. OLD HOMIES (4/5)
9. GROWING PAINS (4/5)
10. REBEL UP (4/5)
---
OVERALL RATING
(B)
I can't tell you how hard it is to find quality rap music like "Challenge." Not only do you get meaningful bars by JHAGA on the project, but the beats he spits over are smooth, soothing and powerful to listen to. In my opinion, the combination of both entities makes for quite the listen.
You know how a bunch of rappers in the game are fake gangstas? Well, I don't think there is a single thing that is fake about JHAGA. When he spits, he has this level of authenticity to him that is way too real to doubt. With that being said, I love how JHAGA balances his complex thoughts with this high level of hardness/timidness. I also like how reflective JHAGA is, especially when he uses his past to explain who he is now and where he's trying to go.
I started this review off by mentioning how good of a rapper JHAGA is, and I am going to finish it that way, too. While I believe the flows he is able to use when he raps is his best attribute, I do think his knack for speaking nothing but real s**t in his lyrics is what will stick with you the most. Throughout listening to "Challenge," sit back and enjoy how JHAGA pieces together his complicit thoughts; even if the things he talks about isn't quite what you're familiar with.