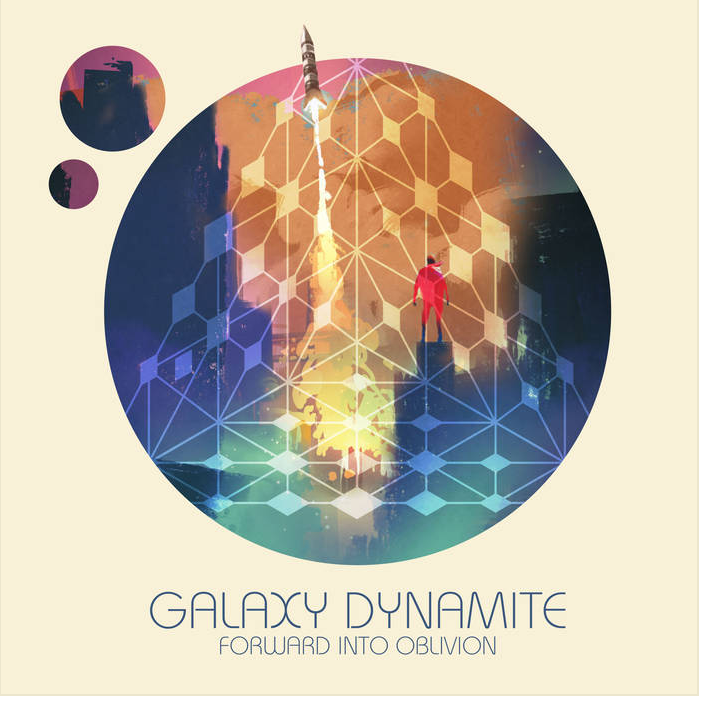 Galaxy Dynamite take you on a musical journey that is about one million miles away from civilization in "Forward Into Oblivion"
---
STREAM
---
REVIEW
Are you ready to be blown away by music? If so, "Forward Into Oblivion" will do just that! On the short body-of-work, you get futuristic vibes, rock-n-roll feels, and splashes of mind-numbing crooning that you have no choice but to indulge in.
"Forward Into Oblivion" starts out pretty dynamically, as on "Launchpad," the intro track, the band treats listeners to this outer-space-ish instrumental that never lets up in beatnik energy. From there, we are gifted with my favorite song on the album in "Fault In Our Own" — An authentic rock track that contains tumultuous drumming and intense vocals; a combination that will surely catch your attention!
"Horizons," "Under The Sun" and "The Perfect Cure" all hypnotize listeners in their own unique ways. "Horizons" does it by utilizing this fast paced/guitar-heavy sound that practically embraces wild-n-crazy dancing and bad behavior, while "Under The Sun" and "The Perfect Cure" each take on serener tones, drawing listeners in with passionate crooning and sentimental lyrics. All three songs do give off innovative vibes, in addition to drumming that is hard-hitting.
"Forward To Oblivion" ends as eccentrically as it begins. "10000 Villages" is zany, "Shiny & New" is quirky, and lastly, "Back To Square 1" is powerful, touching, nostalgic-feeling and organically rock. Each song in this trio will touch your soul, never letting up until it finishes.
In my humbling opinion, "Forward To Oblivion" is a body-of-work that is fearless, creative, imaginative and fun. If you are into something that is a full-on musical experience, you will love what you get on this album!
OVERALL RATING (B)