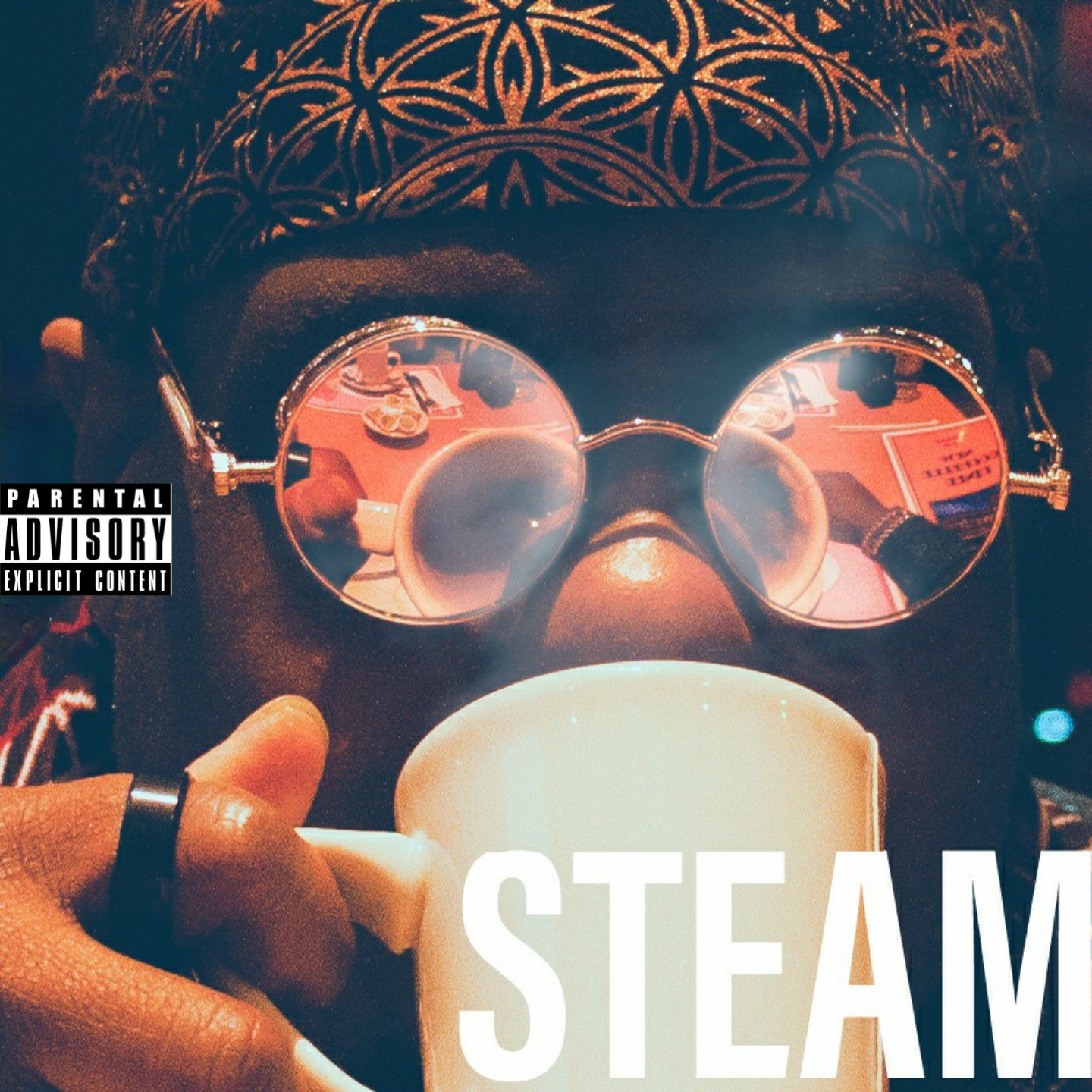 St. Geo illuminates in the divine-sounding "Steam."
---
STREAM
---
REVIEW
St. Geo is a refreshingly powerful hip-hop artist that can sing very well, rap phenomenally (His punchlines, wordplay and animation are all off the charts!), tell tales astutely, and identify instrumentals that are absolute gems. In "Steam," his latest project, he does every single thing I just mentioned at a high level, and the end-result is seven tracks full of riveting vibes.
You know what I love about "Steam?" Every single verse you get from St. Geo on it is strapping. Not only does the dread-headed rapper deliver them with great force, but lyrically, you can tell that he wanted to piece his exact thoughts about hustling, rogue cops, nightmarish thoughts and wokeness together as masterfully as he could. Additionally, I enjoy the urgent feel every single track this project gives off  — from the instrumentals to the exhilarating hooks. In my opinion, even if you aren't a big music fan, I believe the vivid contributions you get from Geo throughout this project will draw you in.
If you are a fan of cinematic rap music, "Steam" is a must-listen! If you ask me, it is as action-packed as any movie I've watched this year.
---
OVERALL RATING
(B+)