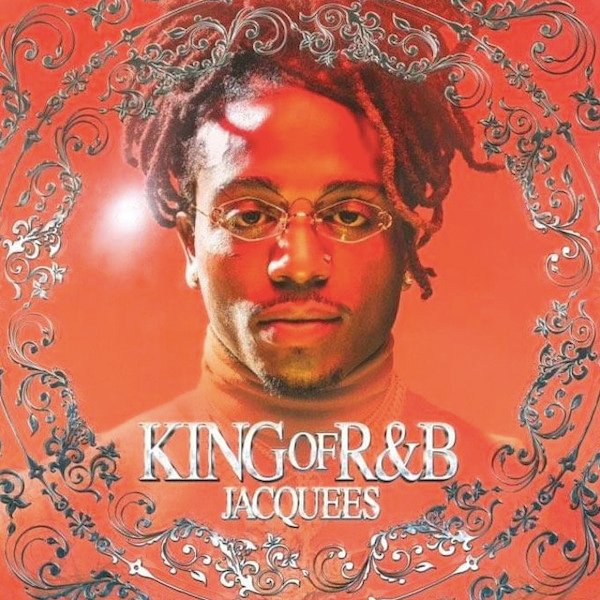 Jacquees looks to establish his dominance in "King Of R&B."
---
STREAM
---
TOP 5
5. ROUND II
"Round II" is the definition of a sly R&B track. On it, Jacquees sings directly to this taken chick he's trying to woo, letting her know that he can give her everything from good d**k to luxurious items.
What I love about "Round II" is that it moves at a pace that is slow-n-steady. I also feel like the song slickly lets the world know how rich/romantic Jacquees is.
4. VERIFY
"Verify" has this level of sereneness to it that is very pleasing to listen to, as on it, Jacquees sings glowingly about the love he has for his chick over this extremely laid-back instrumental. If I was a woman, I can easily see myself being hypnotized with what the combination of the two elements offer.
Gunna and Young Thug add some grit to "Verify," gifting the song with slight verses about splurging on chicks. While I like their contributions, I do not think it's necessary for the song to be successful.
The melody on this song is killer! Jacquees' low-key harmonizing is also pretty dope, too.
3. RISK IT ALL
"Risk It All" is one of those colorful tracks in which Jacquees and featured guest Tory Lanez both mesmerize over women with great bodies, sexy demeanors, and boyfriends (Yikes).
I know summer is long gone, but "Risk It All" reminds me that the season did exist at one time this year. Not only does the track give off these sunny vibes, but all the talk about saving joints and telling them what they want to hear on it reminds me of my approach when I'm spitting game at the beach.
I truly wanted a rap verse from Tory Lanez on this song…
2. CROSS THE LINE
"Cross The Line" is a fantastic song! With it being powered by this instrumental that has serene vibes and a nice little bop to it, Jacquees lets loose, singing soulfully to his chick about changing his toxic ways.
What I love most about "Cross The Line" is that it has a great melody attached to it, two different styles of singing, and tons of real ass lyrics. (Who the f**k will have a problem with that combination?)
If this track was longer than two minutes, it might be my favorite on "King Of R&B!"
1. GOOD LOVIN
"Good Lovin" is one of those sparkly tracks that are hella catchy, but also extremely romantic. On it, Jacquees sings freely about giving sexy ass women skip the line passes at the club, tons of respect, and attention playas rarely give one chick.
On the real, I love how "Good Lovin" flows, its energy, and how 'Quees comes across like an experienced womanizer. As a failed playa, I can honestly say I'm jealous of the n***a after listening to the song.
---
SONG BY SONG BREAKDOWN
1. KING (4/5)
2. ROUND II (4/5)
3. EEEEE (3.5/5)
4. COME GET IT (4/5)
5. GOOD LOVIN (4.5/5)
6. OUT OF THE ORDINARY (3.5/5)
7. RISK IT ALL (4/5)
8. WARNING (3/5)
9. ALL YOU NEED (4/5)
10. CROSS THE LINE (4/5)
11. FACT OR FICTION (4/5)
12. NEW NEW (3/5)
13. VERIFY (4.5/5)
14. NEVER SAY GOODBYE (3.5/5)
---
OVERALL RATING
(C+)
You know what makes Jacquees a pretty good singer? He's fantastic at creating infectious melodies, harmonizing soulfully, and coming across as raw whenever he tackles a topic that is important to him. Where I think Jacquees struggles is in the creative department. In my opinion, 'Quees relied on sounds he used in the past quite a bit in "King Of R&B," which is hella disappointing, because I feel like he was tapping into a new/unique sound with the release of "Your Peace." Nonetheless, the music he gives us on this album isn't bad, it's just slightly stale-sounding.
The topics that powered "King Of R&B" mainly revolved around f**king with someone else's chick, apologizing to main chicks, and sticking out chests. As someone who loves hit records, I didn't mind Jacquees' extremely limited content; however, if you are someone who strives for albums that feature tracks you can play for years, "King Of R&B" isn't for you…
I enjoy the instrumentals on "King Of R&B" quite a bit! Some are colorful, some are traditionally R&B, and some are remotely trill. Jacquees slays every instrumental he's handed — overshadowing it at times, and feeding off of its energy at other times. All in all, I love the chemistry 'Quees had with his producers on this album.
I wasn't a big fan of the features on "King Of R&B." I feel like Gunna and Young Thug were pointless on "Verify," T.I. sounded tired on "King," TK Kravitz was forgettable on "EEEeee," Quavo was cringe-worthy on "All You Need," and Tory Lanez was simply solid on "Risk It All." Believe it or not, I could've done with no features on this album…
For an album called "King Of R&B," I didn't feel all that impressed after I finished listening to it… Don't get me wrong, Jacquees sings his heart out on it; however, at end of the day, I feel like something was missing with the album… In other words, Jacquees has to come a bit harder than he did on this album if he wants to call himself 'king' of anything…