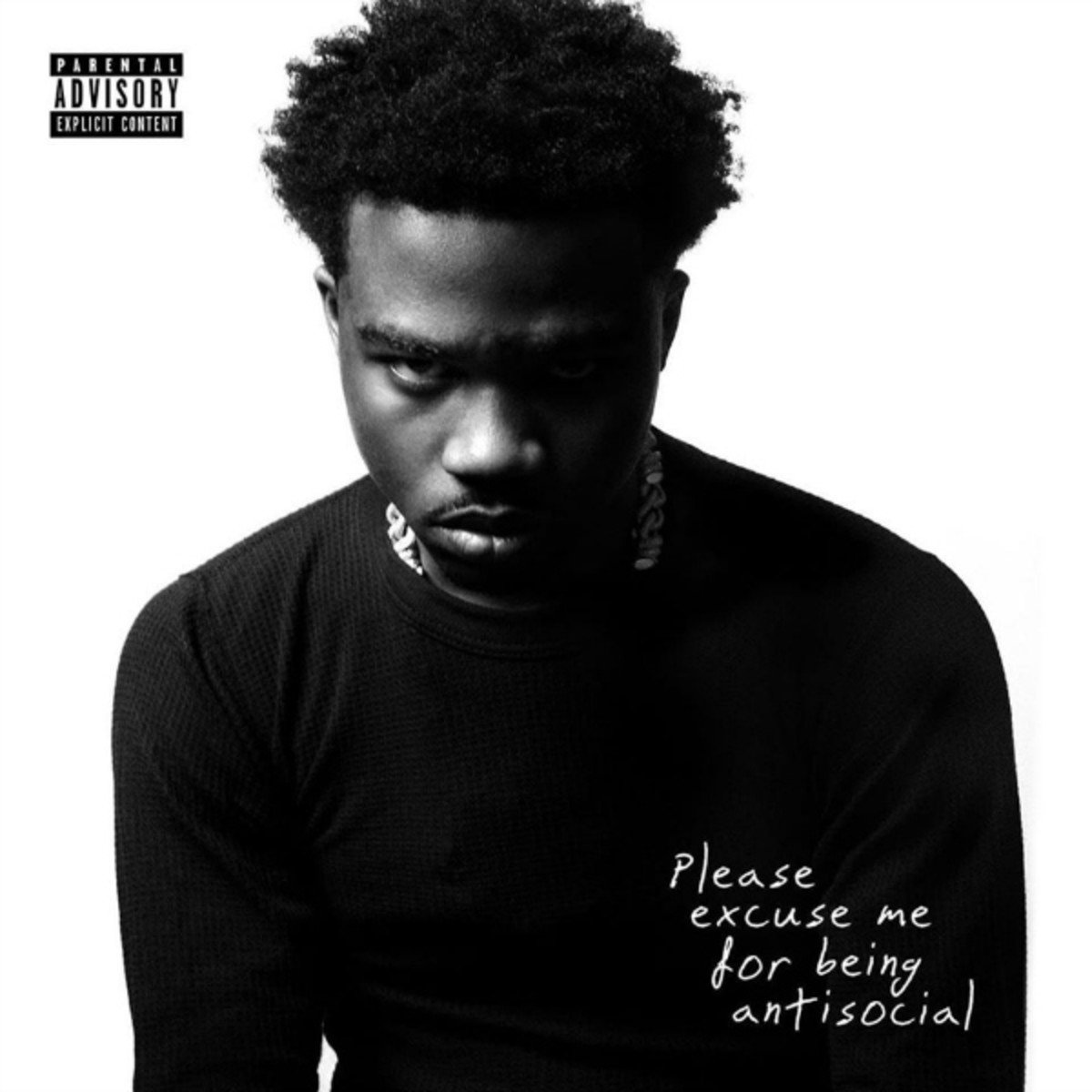 Roddy Ricch comes across like a veteran in his debut album "Please Excuse Me For Being Antisocial."
---
STREAM
---
TOP 5
5. START WITH ME
Roddy Ricch sounds like a southern artist, to me (He's actually from California). In Start With Me, Roddy sounds so southern, I wouldn't be surprised if he was snacking on some boiled peanuts while he was making the track.
In all seriousness, in Start With Me, Roddy Ricch and featured guest Gunna spit melodic/southern-styled bars about spraying up n***as, stuntin' on n***as, and staying away from mice/rats over this bouncy trap instrumental Zaytoven would be proud of.
Start With Me has definitely grown on me.
4. BACC SEAT
I guess Bacc Seat is the only love song that is on Please Excuse Me For Being Antisocial. (Yet there is so much f**king singing on the album)
Bacc Seat is powered by this sensual instrumental that would probably make you want to take your girl's clothes off with your teeth. Over this instrumental, Roddy Ricch and featured guest Ty Dolla $ign sing brashly about smashing chicks in cars, being iced out, and spoiling chicks with high-end s**t.
While you might be uncomfortable listening to Bacc Seat in front of your parents, when you listen to it behind some closed doors, you're gonna think it's the s**t!
3. PETA
Peta is so f**king hard! For starters, the track features this hypnotizing/bass boomin' instrumental that could f**k around and knock a few pictures off of the walls of your house. Over this instrumental, both Roddy Ricch and featured guest Meek Mill go ham; with the former gifting us with braggadocios bars utilizing somewhat of a melodic approach on his contributions, and the latter killing s**t by spitting relentlessly, trilly, and savagely on his own contributions.
We need a joint album with Roddy Ricch and Meek Mill.
2. BIG STEPPER
Roddy Ricch is so good at creating melodies and catchy ass hooks/verses, he oftentimes gets away with some of the most reckless lyrics hip-hop has heard in years. Don't believe me? Take a look at some of the s**t Roddy says in Big Stepper below:
Yeah, ha ha, perky, perky, dirty soda
Ayy, only talk bags on the Motorola
Ayy, push the Hellcat like an old Corolla
Ayy, I'ma let these racks talk for me nigga
Bitch I done ride with the shooters, ayy
Made my cousin a killer
In the '15, I was neighborhood drug dealer
I'm so cold hearted, I can't show no love, nigga
But I fuck that bitch to PARTYNEXTDOOR, "Persian Rugs", nigga, uh

Kudos to Genius
Anywho, you will love how slyly Roddy plows through both the hook and his verses in Big Stepper — especially when you consider that the beat that powers the song isn't made out of butter (OK, that joke might've went over your head). You'll also love how Roddy knows the exact PARTYNEXTDOOR song he smashes b*tches to.
1. THE BOX
I feel like Roddy Ricch is completely in his bag on The Box.
The Box features a trap instrumental that is pretty epic. Over this instrumental, Roddy melodically reminds the world that he's a ruthless womanizer, a cop-hater, a former trapper, and the type of n***a that you wouldn't want to cross.
Though you will love the melodies that Roddy raps with on The Box, I think it's his carefree tone and tricky flows that will catch your attention the most.
---
SONG BY SONG BREAKDOWN
1. INTRO (4.5/5)
2. THE BOX (5/5)
3. START WITH ME (4/5)
4. PERFECT TIME (3.5/5)
5. MOONWALKIN (4/5)
6. BIG STEPPER (5/5)
7. GODS EYES (4.5/5)
8. PETA (5/5)
9. BOOM BOOM ROOM (4/5)
10. ELYSE'S SKIT (N/A)
11. HIGH FASHION (3.5/5)
12. BACC SEAT (4.5/5)
13. ROLL DICE (3.5/5)
14. PRAYERS TO THE TRAP GOD (3.5/5)
15. TIP TOE (4/5)
16. WAR BABY (4/5)
---
OVERALL RATING
(B+)
I'm not going to lie, there was a time in which I thought Roddy Ricch was just another singing ass n***a. These days, I feel like he's established himself as a singing ass n***a that you can't help but feel.
So what exactly does Roddy Ricch do well as an artist on Please Excuse Me For Being Antisocial? For starters, he is fantastic at creating memorable melodies and riding beats. From there, I believe it's Roddy's trill ass lyrics that will strike a chord with you, as, throughout the album, he authentically plays bully to his ops, talks about f**king on b*tches, and states his love for money-making. When you combine Roddy's memorable melodies/unflappable flows with his trill ass content, you get music that seems too f**king real to pass up.
I would consider Roddy Ricch's music club s**t, but not traditional club s**t. Yes, the beats that you hear on Please Excuse Me For Being Antisocial are club-certified, but when it comes to the passionate singing Roddy does throughout the album, I'm not sure it's what your average club-goer is used to hearing. Nonetheless, this weekend, when they play a bunch of Roddy Ricch songs at Ozio, I will sing my heart out in front of the dudes that are mean-mugging me from the bar, the women in VIP that claim they want a real n***a that isn't soft in their lives, and the bouncers that may think I'm drunk.
As I stated earlier, the beats that are featured on Please Excuse Me For Being Antisocial are club-certified. Not only do most of them have serious bass attached to it, but most also have trap vibes, serious bops, and rivetting feels. For a passionate n***a like Roddy, I thought the instrumentals he sang over fit him very well.
The features on Please Excuse Me For Being Antisocial were great! I thought Gunna put up one of his trillest verses on Start With Me, Lil Durk was dynamic on Moonwalkin, Meek Mill absolutely slayed Peta, and Ty Dolla $ign brought some authentic R&B vibes to Bacc Seat. At the end of the day, I thought each artist featured on the album did a great job of complimenting Roddy Ricch's brash style of rapping/singing.
Excuse Me For Being Antisocial is the definition of a real ass album. I get it, singing-wise, Roddy sounds like Young Thug and Lil Durk at times on it, but when it comes to spewing out street codes that only the trillest can relate to, Roddy is in a league of his own.