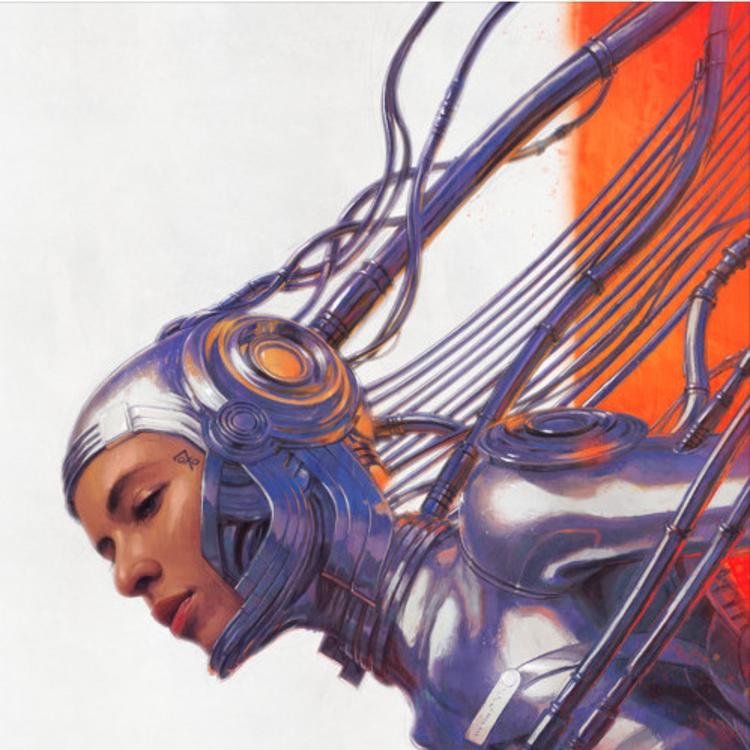 070 Shake gets a chance to tell her own heartbreak story that happened on a moon in Modus Vivendi.
---
STREAM
---
TOP 5
5. NICE TO HAVE
070 Shake is the female version of Kid Cudi. Much like the Cleveland rapper, she relies on melodies that are peculiar and thoughts that are both jarring and out of this worldly. In "Nice To Have," the comparisons I just mentioned ring truer than ever, as, in the song, she navigates her feelings on love utilizing an approach that would make even baby boomers believe in artificial intelligence.
4. GUILTY CONSCIENCE
I love how relatable "Guilty Conscience" is! I mean, seriously, how many of ya'll walked in on your lover hugged up on a mannequin at 5am?
"Guilty Conscience" is powered by this futuristic beat that has some hard-hitting elements attached to it. Over this beat, 070 Shake sings fearlessly about catching a cheater in the act and waiting for karma to hit them:
Five A.M. when I walked in (Walked in)
Could not believe what I saw, yeah (Saw, yeah)
You on another one's body (Body)
Ghosts of the past came to haunt me (Haunt me)
I caught you but you never caught me (Caught me)
I was sitting here waiting on karma (Karma)
There goes my guilty conscience (Conscience)
There goes my guilty conscience (Conscience)
Though "Guilty Conscience" is sobering as s**t, I do find the chorus to it catchy and the instrumental to it exhilarating.
3. ROCKETSHIP
I love the vibes attached to "Rocketship!" With the track boasting this hard-hitting/futuristic instrumental, 070 Shake bounces between subdued, hazy and fiery throughout (When I'm cooking Jollof rice, it goes through all three of those emotions, too). Thankfully, the melody she delivers on the song is solid enough to work with each emotion.
Though "Rocketship" falls in line with all the other heartbreak songs on Modus Vivendi, it tackles the topic with a bit more tenacity.
2. UNDER THE MOON
In "Under The Moon," not only do you get pure vulnerability from 070 Shake, but you also get vocals from her that are daring, melodies that are memorable, and lyrics that are pretty f**king sacred. Additionally, "Under The Moon" features an instrumental that bridges the gap between nostalgic and futuristic masterfully.
1. MORROW
Even though "Morrow" is the third track on this album, it's definitely the first complete one.
"Morrow" bridges the gap between hip-hop and alternative music perfectly. For starters, the track is powered by this hard-hitting instrumental that is very reminiscent of Kanye's old s**t. Over it, 070 Shake sings passionately about her fate and how that drives the way she navigates in life today. Overall, I love the way "Morrow" flows, its urgency, and how 070 practically spills her guts out on her verses to the song.
---
SONG BY SONG BREAKDOWN
1. DON'T BREAK THE SILENCE (3.5/5)
2. COME AROUND (3.5/5)
3. MORROW (4.5/5)
4. IT's FOREVER (N/A)
5. ROCKETSHIP (4/5)
6. DIVORCE (2.5/5)
7. THE PINES (4/5)
8. GUILTY CONSCIENCE (4/5)
9. MICRODOSIN (3/5)
10. NICE TO HAVE (3.5/5)
11. UNDER MOON (4/5)
12. DAYDREAMIN (3/5)
13. TERMINAL B (3.5/5)
14. FLIGHT319 (3/5)
---
OVERALL RATING
(B)
Modus Vivendi is quite the musical experience. On it, you get raw thoughts, innovative instrumentals, and melodies that are way too memorable to forget. In other words, if The Terminator got dumped by another cyborg, Modus Vivendi would be the type of album he would create.
The best thing about listening to Modus Vivendi is hearing 070 Shake piece her thoughts together. Throughout the album, she tries to make zany comparisons to situations revolving around heartbreak, even coming across as inaudible and hard to make out at times. Personally, I love that level of transparency, mainly because it makes 070's feelings feel relatable and real as s**t (How music from 2055 can sound relatable is beyond me).
I wouldn't call 070 Shake an amazing singer, but to me, she can at least hold a note. The good news is that people respect fearlessness when it comes to music these days, and 070 Shake is as fearless as it gets! Not only does she hit us with harmonies that are borderline cringe-worthy, but she also delivers melodies that are complex and inimitable. All in all, nothing about the New Jersey singer's performance on this album is orthodox, and I think that's what makes it so dope!
The production on Modus Vivendi went over my head… Though I would call the album a 'hip-hop' album, it has elements of electronica, rock, synthpop and more.
You know what makes the idea of Artificial Intelligence so intriguing? Just as much as robots, creations we deem as perfect at times, fumble logic, so do humans. In Modus Vivendi, 070 Shake reminds us that it doesn't matter how shiny/cutting edge something sounds, it can still have its flaws understanding simple emotions like love.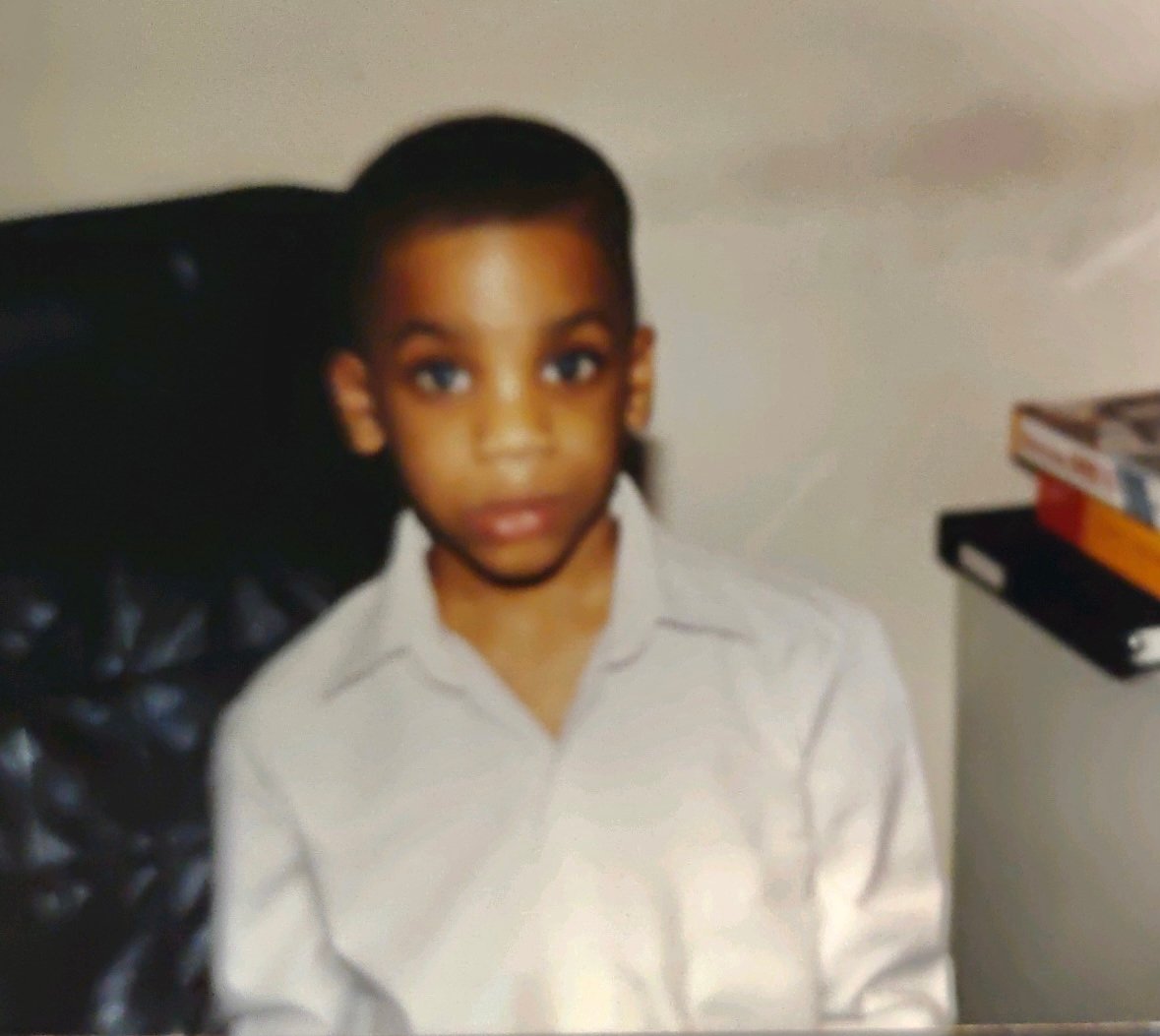 Quincy is the creator of Ratings Game Music. He loves writing about music, taking long walks on beaches, and spaghetti that fights him back.