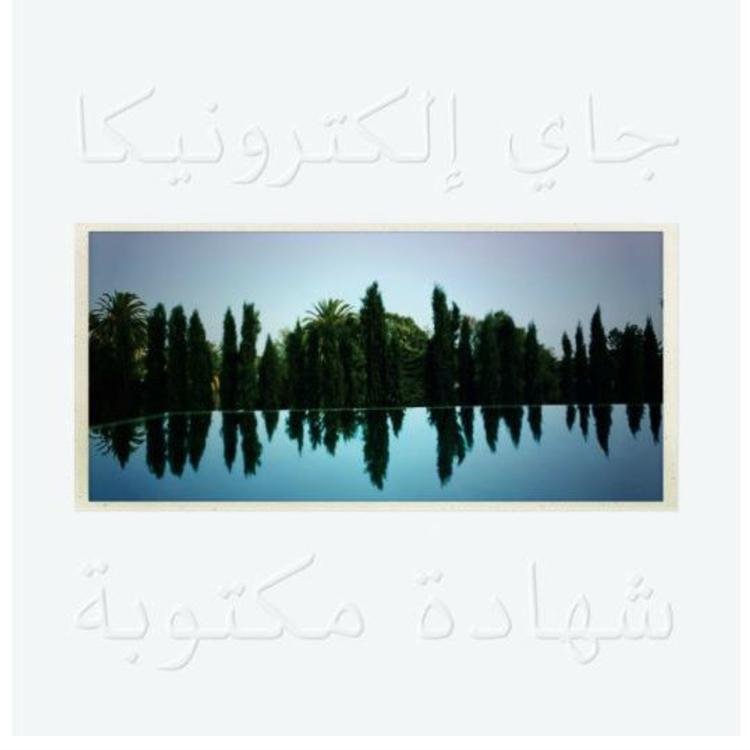 Jay Electronica's highly-anticipated "A Written Testimony" album will make you fall in love with rap again.
---
TOP 5
5. FRUITS OF THE SPIRIT
I know, there are longer/Jay-Z'er/harder-hitting tracks on A Written Testimony, but dammit, I f**king love the hypnotizing instrumental and wordplay-heavy/muscular/multi-lingual raps you hear by Jay Electronica on "Fruits Of The Spirit!" S**t, can you guys let me have at least one top 5 entry to myself!?
4. SHINY SUIT THEORY
Remember when Jay Electronica signed to Jay-Z's Roc Nation label a few years back? Everyone and their mama thought that he was going to be the next best thing since sliced bread (including me). Instead, his music career was practically non-existent since then, as he did more trash-talking on social media than released music. Well, "Shiny Suit Theory" was the only track that made me believe Jay still had serious potential.
I like the Pink Panther/suave vibes attached to the instrumental you hear on "Shiny Suit Theory." I also like both the wordplay you get from Jay-Z and the effortless style of rapping you get from Electronica on the song.
You clearly hear 2004 Jay-Z on this track.
3. THE NEVERENDING STORY
"The Neverending Story" isn't the most exciting track on A Written Testimony, but rapping-wise, it's the most impressive.
With "The Neverending Story" being powered by production that aims to put nightcrawlers like me to bed, both Jay-Z and Electronica spit bars with a level of calming aggression that is beyond interesting. The two rappers also hit us with bars that straddle the line between poetic and field negro-Esque masterfully in the track.
Jay-Z and Electronica must've had encyclopedias, dictionaries, Thesaurus' and history books in the studio when they made this song.
2. GHOST OF SOULJA SLIM
One of the main reasons we think so highly of Jay Electronica is because Jay-Z swore by him for almost ten years. With that being said, we all knew that the billionaire rapper would be all over any project Electronica dropped. Well, in "Ghost of Soulja Slim," you get to hear the duo in full force, and what they gift us with is confident, wise, woke, and glaring verses that are delivered with flows that are beyond sturdy.
1. THE BLINDING
"The Blinding" is broken into two phases: In the first phase, Jay (Electronica) and Jay (Z) go back and forth on some hard-ass/ancient s**t, threatening to son n***as for not respecting their primeval gangstas. What stands out the most to me about this phase of the song is that the wordplay you get from both rappers on it is beyond outstanding.
The second phase of "The Blinding" is smoother than James Harden's Euro step. Not only does the production you hear on it feature tons of soothing vibes, but you also get effortless bars by both Jays. Oh, BTW, Travis Scott is also featured on the song (I dare you to find where his part is in the song).
---
SONG BY SONG BREAKDOWN
1. THE OVERWHELMING EVENT (N/A)
2. GHOST OF SOULJA SLIM (4.5/5)
3. THE BLINDING (4.5/5)
4. THE NEVERENDING STORY (4/5)
5. SHINY SUIT THEORY (4.5/5)
6. UNIVERSAL SOLDIER (4/5)
7. FLUX CAPACITY (4/5)
8. FRUITS OF SPIRIT (5/5)
9. EZEKIEL'S WHEEL (4/5)
10. A.P.I.D.T.A. (4/5)
---
OVERALL RATING
(A-)
In "Shiny Suit Theory," Jay Electronica talks about how Puff Daddy once told him to chase a Grammy… Well, if it was up to me, I would give A Written Testimony a f**king Grammy!
I'm not foolish enough to say that A Written Testimony was well worth the wait (N***a, the album should've come out ten years ago), but I will say that the album is very f**king good! To me, the production you hear on it is flawless, the lyrics you hear on it are great (Not 'great' as in really good, I mean 'great' as in legendary), the excerpts you hear on it are deep, the messages you hear on it are uplifting/empowering, the wordplay you hear on it is fantastic, the punchlines you hear on it are beyond clever, and the overall music you hear on it is timeless-sounding. If anyone on this planet wants to petition to call the album Watch The Throne 2, I would have absolutely no problem with that.
Who's brave enough to say Jay Electronica outshined Jay-Z on this album? Who's brave enough to say Jay-Z's rebellious rap side is his best side? Who's brave enough to call A Written Testimony one of Jay-Z's best albums to date? I know ya'll aren't, so I won't…