On Evolution, Joyner's maturation as both a person and a rapper is evident.
---
STREAM
---
TOP 5
5. THE PROBLEM
Joyner Lucas pours tons of confidence, honest thoughts, and solid melodies into "The Problem."
"The Problem" boasts a helluva buildup, a booming beat that will make you nod your head violently, so many changes of rap paces, a hypnotizing hook, and lyrics that only people that know how to stick their chest out like Janet can relate to. While I love 80% of the song, I don't quite love the end of it…
4. FALL SLOWLY
I can see Joyner Lucas and Ashanti being in the perfect toxic relationship.
"Fall Slowly" is one of the most powerful hip-hop love songs I've heard this year. On it, Joyner Lucas demonstratively reminds his woman that he is both good and bad for her, that he both hates and loves her, and that he is both scared and thankful for her. As for Ashanti, she blesses the song with a little bit of soul (She's really not on it all that much).
3. STR8 LIKE THAT
Joyner Lucas lets his heart bleed on "Straight Like That."
"Straight Like That" is an emotional rap banger. The song is powered by a trap beat that you might hear on a New York Undercover episode and bars by Joyner Lucas that listeners who lost folks, who have been doubted, and who refuse to be played by a chick or a label can relate to.
2. ZIM ZIMMA
Joyner Lucas talks his s**t in "Zim Zimma."
I love it when Joyner Lucas raps about some meaningful s**t in his music, but I also love it when he brags his ass off. In "Zim Zimma," the latter happens, as, throughout the song, Joyner Lucas gloats about his boatloads of money, his women that are down to do something strange for a piece of change, and his impressive come-up.
Joyner Lucas switches between a few flows, a few aggression levels, and a few subject-matters on "Zim Zimma."
1. SNITCH
"Snitch" will give you Eminem "Guity Conscience" vibes.
Do you hate the battles that go on in your head throughout the day? If so, you gotta feel for people that are pressured to tell on folks. In "Snitch," Joyner Lucas tackles the topic of snitching rather uniquely.
I'm not going to lie, I love it when Joyner Lucas raps with a purpose. With that being said, on "Snitch," he does a great job of letting listeners know the good, the bad, the ugly, the shameful, and the scary things that come with tattle-telling.
---
SONG BY SONG BREAKDOWN
1. WHEN I GROW UP (INTRO) (N/A)
2. EVOLUTION (5/5)
3. ON THIS WAY (4/5)
4. THINGS I'VE SEEN (4/5)
5. ZIM ZIMMA (4/5)
6. TATTLE TALES (SKIT) (N/A)
7. SNITCH (5/5)
8. STR8 LIKE DAT (4/5)
9. FALL SLOWLY (4/5)
10. THE PROBLEM (4/5)
11. LEGEND (4/5)
12. FATHER'S DAY (SKIT) (N/A)
13. LIVE A RIVER (4/5)
---
OVERALL RATING
(B)
First and foremost, I must say this: The acting on this Evolution album is horrible. Whoever played young Joyner and his teacher needs to be fired immediately. I swear, I've experienced better acting on Fresh Off The Boat. My apologies, I had to get that out of the way…
Joyner Lucas has always been a knowledgeable rapper, but I think that he took things up a notch in that department on Evolution. Throughout the album, he sounds like an individual that is content with his standing in the hip-hop game, his financial status, and the relationships he has been able to harbor these last couple of years. He also voices his frustrations about America's troublesome ways and how he hopes to be an example to the youth. As someone who is the exact same age as Joyner, I connected with the place he claimed to be in on this album.
There aren't many rappers that rap as passionately as Joyner Lucas. With that being said, on Evolution, Joyner does a fantastic job of keeping listeners on their toes. Not only does he switch gears on the album fantastically, but his rap deliveries sound clear and his lyrics sound both honest and raw.
Personally, I love how Evolution flows. Throughout the album, Joyner raps over dramatic beats that you can still nod your head to. Even when a song sounds like it's about to turn ferocious, he finds a way to calm things down. It's clear Joyner wanted Evolution to feel like a therapeutic hip-hop album.
I am very impressed with what Joyner Lucas was able to do in these last three years. While he has found a way to compete with the top rappers in the game, he has also found unique ways to separate himself from the brain-dead rappers that we tend to f**k with. Joyner is literally creating his own lane, and I think Evolution makes that lane he's trying to create clearer than ever.
What Grade Do You Give "Evolution" By @JoynerLucas?

— Ratings Game Music (@RatingsGame) October 23, 2020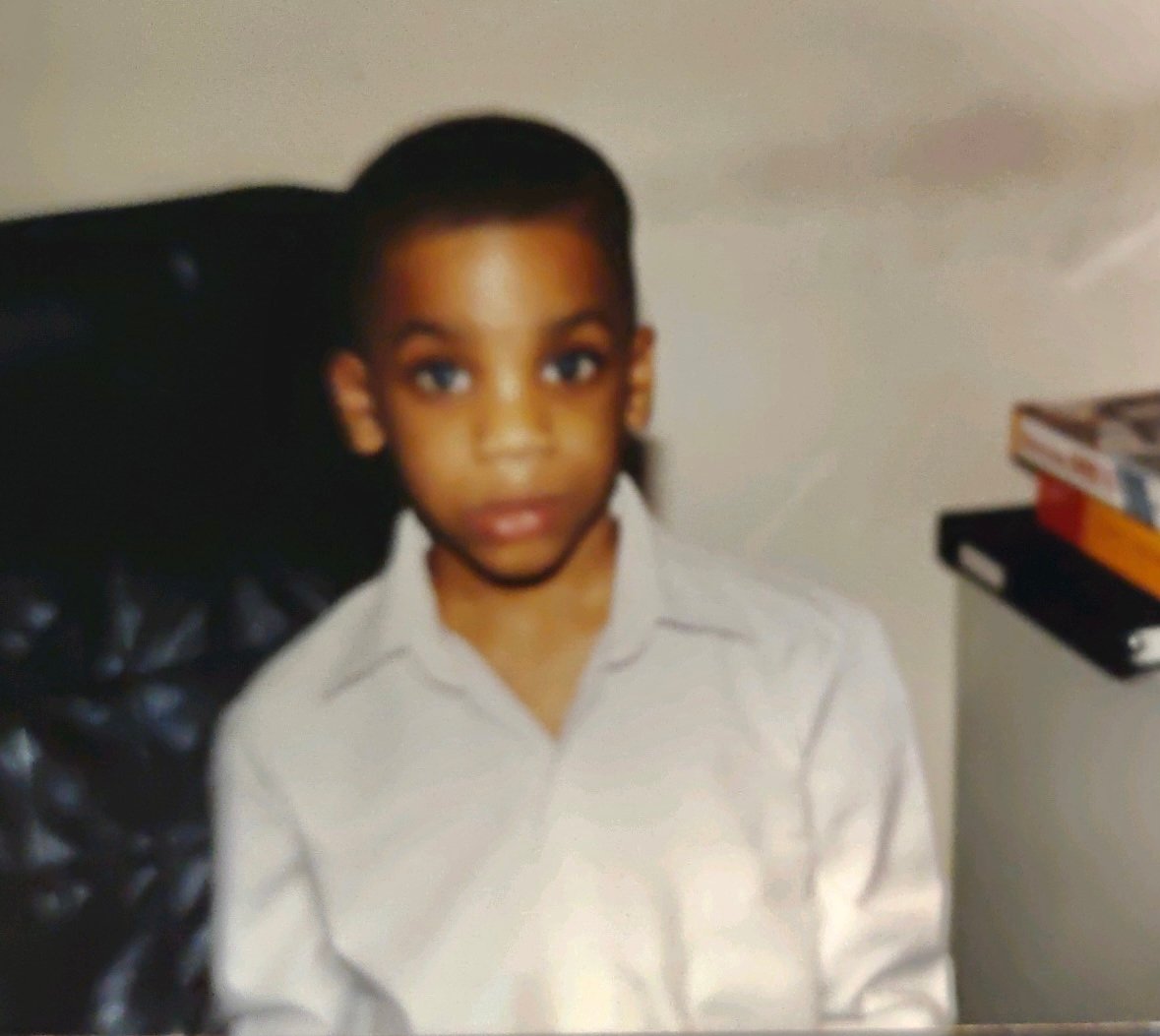 Quincy is the creator of Ratings Game Music. He loves writing about music, taking long walks on beaches, and spaghetti that fights him back.