After pump-faking more times than DeMar DeRozan, Kanye West's label releases the absolutely stacked "Donda." (This review features the deluxe version of the album)
---
STREAM
---
[the_ad id="102857″]
---
TOP 5
*5. Life Of The Party
"Life Of The Party" is such a refreshing song, right? For starters, the track boasts this soothing instrumental that will give your ears a great massage. The song also boasts a verse by André 3000 that is both humorous and heartwarming, and a long-ass verse by Kanye West that is both aggressive and inspirational. If you ask me, this song whips most of the songs on the original version of Donda.
The DMX skit at the end of this song warms my heart. The world is such a boring place without him.
4. Praise God
For some odd reason, "Praise God" feels so deliciously wicked.
I officially believe in reincarnation! I swear, I could barely tell the difference between Kanye West and Travis Scott in "Praise God." I also couldn't tell the difference between Baby Keem and Kendrick Lamar (Kendrick is on the song, right? I'm joking, I know that he's on the song!)
I would love to hear "Praise God" at a club that celebrates communion. The song features so many elements that will make you hyped as hell (Not ignorant hyped, but, like, thankful for the LORD's blessings hyped).
3. Jail
After feuding for a few years, Jay-Z and Kanye West reunite for the very powerful "Jail."
More than anything, this song warms my heart. Jay-Z and Kanye have literally made history together, so it never sat well with me finding out that they were beefing. Well, it seems like their beef has morphed into some really well-seasoned tofu because in "Jail," the two legends make it seem like everything between them is all good again.
"Jail" features an instrumental that would make Jimi Hendrix proud, a very rebellious Kanye West verse, and a very nurturing Jay-Z verse. While the song is obviously supposed to be heard with your ears, for some odd reason, it was mainly heard by my heart.
Being able to forgive is one of the strongest abilities a human being can have.
2. Off The Grid
"Off The Grid" will get tons of burn in a church that is close to both hell's border and a shaky Brooklyn apartment complex. The song features divine qualities, a drill beat, lyrics dedicated to GOD, an adrenaline-filled Playboi Carti verse, a masterful Fivio Foreign verse, and one of Kanye's best verses in years.
Matter of fact, I think that Fivio Foreign puts up his best verse to date in "Off The Grid." The way he combines lyrics about gaining respect with lyrics about GOD's blessings is phenomenal.
I also love Kanye's verse in "Off The Grid." In it, you can tell that he wanted to resort to his old cocky self but slapped his wrist and said, "no, I'm a son of the LORD now." Nonetheless, the Kanye that you get on this song is my favorite Kanye.
Did Kanye just drop the greatest drill track of all time?
1. Hurricane
Kanye West, Lil Baby, and The Weeknd provide us with a category three hurricane that we all need in our lives.
Speaking of hurricanes, keep everyone who might get affected by hurricane Ida in your prayers. Anywho, "Hurricane" is one of those holy hip-hop tracks that features killer bars and an organ that will make you want to confess your sins to GOD.
What I find interesting about "Hurricane" is that everyone featured on the song provides different aspects to it: Lil Baby provides glorious raps that the boys and girls in the trap can relate to, The Weeknd provides glorious vocals that angels and ghosts can relate to, and Kanye West provides uber-confident raps that Kanye West can relate to. You get an epiphany, you get an epiphany, you get an epiphany (In my Oprah Winfrey voice)!
Yo, Baby has more gospel hits than LeCrae this year.
---
[the_ad id="102857″]
---
SONG BY SONG BREAKDOWN
1. Donda Chant (N/A)
8. Come To Life (4/5)
10. No Child Left Behind (4/5)
*11. Up From The Ashes (4/5)
*12. Remote Control Pt. 2 (3/5)
13. God Breathed (4/5)
14. Lord I Need You (4/5)
15. 24 (4/5)
16. Junya (4/5)
*17. Never Abandon Your Family (4/5)
18. Donda (3/5)
19. Keep My Spirit Alive (5/5)
20. Jesus Lord pt 2 (3/5)
21. Heaven & Hell (4/5)
22. Remote Control (3/5)
23. Tell The Vision (3/5)
24. Jonah (4/5)
26. OK OK (4/5)
27. New Again (4/5)
28. Jesus Lord (4/5)
29. Ok Ok, Pt. 2 (3/5)
30. Junya (Pt. 2) (3/5)
31. Jail pt 2 (4/5)
*32. Keep My Spirit Alive pt 2 (4/5)
*Indicates the deluxe version
*Bold indicates RGM The Best Of The Best entry.
---
[the_ad id="102857″]
---
RGM RATING
(B)
So, was Donda worth the wait? I think so.
I'll be the first to tell you that I've been a major Kanye critic these last couple of years. I wasn't quick to believe that he was this born-again Christian, I wasn't quick to believe that he could still put together great albums, I wasn't quick to believe that Donda would ever come out, and I wasn't quick to believe that so many artists still messed with him. Well, after listening to this album, I'm happy to say that he is far from a liar.
Donda is a hip-hop gospel album that I'm sure GOD will have a nervous smile on his face listening to. Throughout it, Kanye and several of his music friends mainly talk about the LORD's blessings, occasionally slipping up and talking about some shaky s**t. The funny thing is that I didn't feel my soul being saved while listening to the album, but I did get some replenishing words of wisdom packaged through some well-put-together hip-hop music. Kudos must go to Kanye for staying true to his mission of making music the LORD could somewhat be proud of. Matter of fact, I don't think that he says a single curse word on this album… (Actually, he says, "why the hell did you wake me up?" in "Believe What I Say").
When the dust settles, Donda will probably end up being Kanye's fifth or sixth-best album (Behind MBDF, Graduation, Late Registration, College Dropout, and maybe The Life Of Pablo). With that being said, I think it's impossible to call this a bad album. It features great vibes, outstanding production, contributions that both young whippersnappers and old-heads can appreciate, and most importantly, songs that are put together magnificently. If you question Kanye's musical genius, Donda will have you looking like a buffoon.
I didn't look at the credits for Donda, so I don't know everyone that is on the album. What I can tell you is this: While listening to it, I heard the following: Fivio Foreign, Lil Durk, The Weeknd, Jay-Z, Playboi Carti, Travis Scott, Lil Yachty, Baby Keem, Conway The Machine, Pop Smoke, Rooga, Roddy Ricch, Vory, Kid Cudi, maybe Young Thug, and more. I think it's safe to say that Kanye still has friends and admirers in the industry.
I'm content with Donda, and that is probably because I know Kanye is content with Donda. Even though the album came out at a mysterious time, has some throwaways, and features a whopping 26 32 tracks, it gives off a glow that gives a new meaning to G.O.O.D. music. What the album also confirms is that whatever Kanye tweets, whoever he votes for, and whoever's feathers he ruffles doesn't stop him from being a lovable musical genius.
[poll id="84″]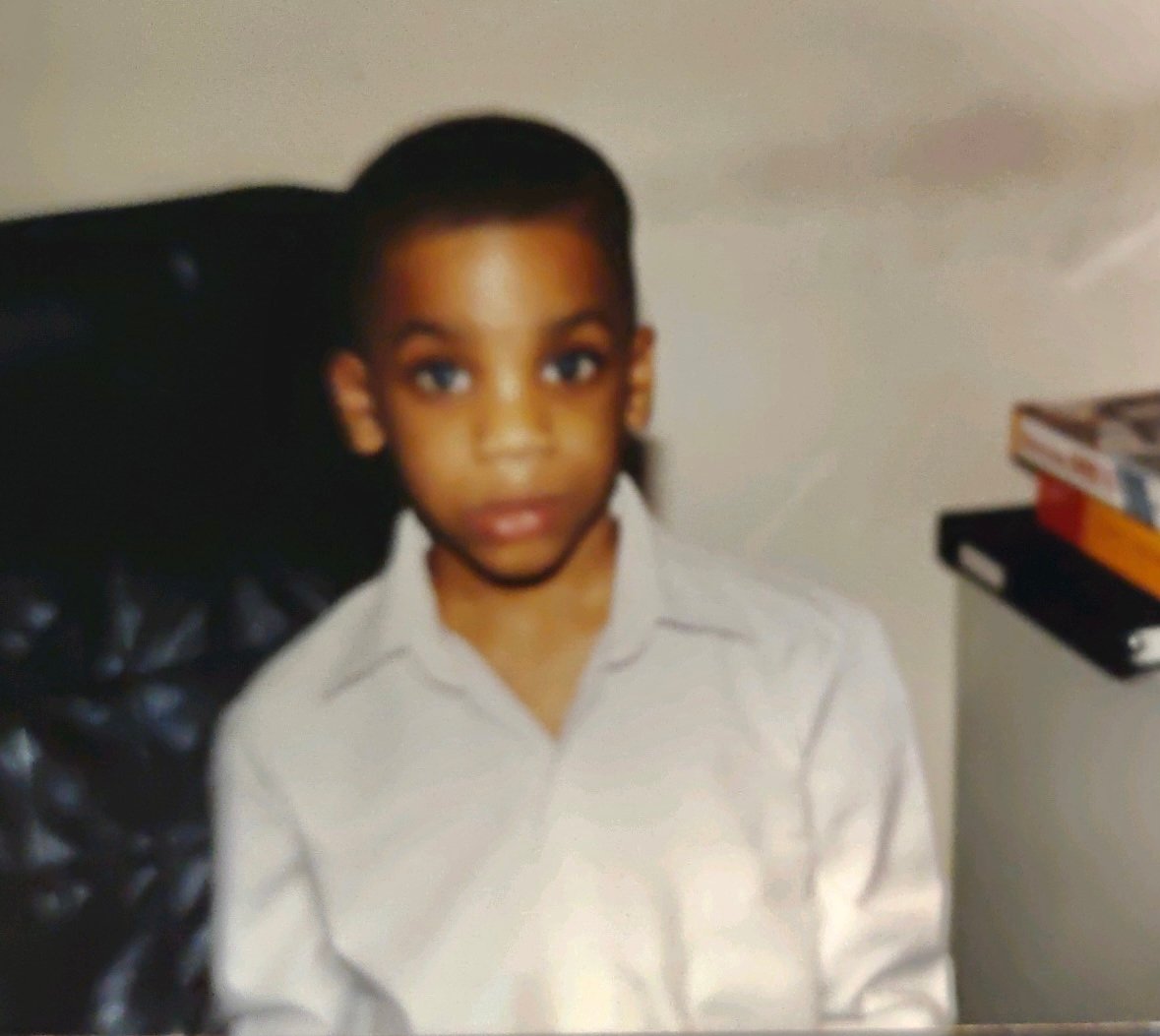 Quincy is the creator of Ratings Game Music. He loves writing about music, taking long walks on beaches, and spaghetti that fights him back.