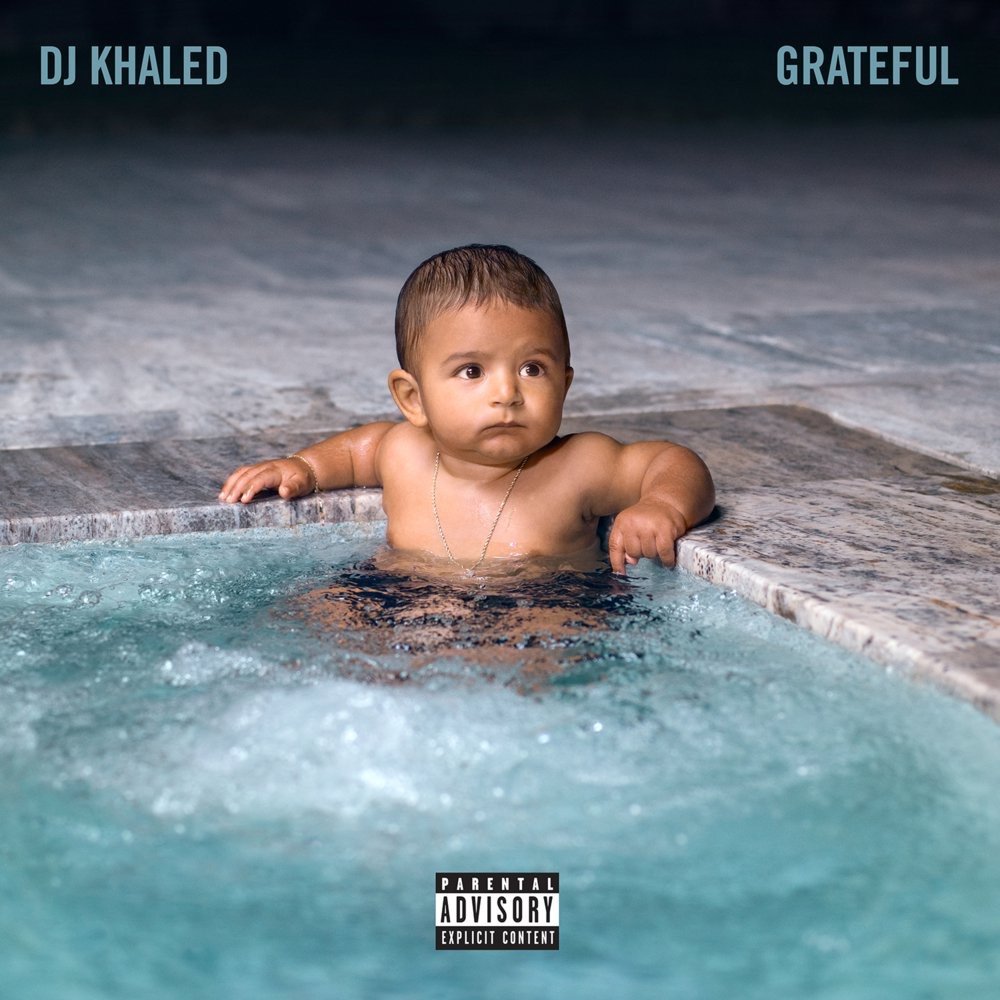 Don't you feel like DJ Khaled made the album of his life with this 'Grateful' project? The features and quality of music are outstanding on this album, which indicates to me that he wanted to blow people away. With 23 songs featured on this album, Khaled made sure he aimed for our satisfaction with plenty of ammo in his arsenal.
---
TOP 5
5. SHINING
This is a Beyonce song featuring Jay-Z, meaning Khaled might have scored with a brand new fanbase here. On Beyonces part, she sings freely, showing off this impressive combination of good vocals and ratchet lyrics. Even though Beyonce uses her zombie-like voice for majority of the song, the overall tone of the song is still fun and energetic.
Jay-Z is still rapping like a cocky bastard guys…. When he raps nowadays, he reminds me of the hip hop version of Phil Jackson. Content-wise, Jay takes shots at Drake (Presumably), making sure anyone who challenges his spot on the throne gets burned.
This song is not great, but the fact that Khaled got Jay-Z and Beyonce on a song together is saying a lot!
4. DOWN FOR LIFE
'Down For Life' is like a slightly tougher version of 'Don't Mind' from Khaled's last album.
PARTYNEXTDOOR is the main hook provider for this song, drowning out listeners with his soothing vocals. When PARTY isn't sounding like Young Thug, he is pretty dope to listen to.
Future tries his hardest to match PARTY's smooth sound, but the trap in him expectedly pokes its head out. Nonetheless, these days Future is needed for songs like these.
Travis Scott has the second verse, and he literally sounds like he's singing in the shower. I don't think Travis sounds horrible on this song, but he certainly doesn't sound great!
Rick Ross is the only dude that approached the song like a traditional rapper. Much like previous trap love songs, Ross shows his girl he can be this great boss to her, which means showering her with things I cannot pronounce correctly.
Kodak s a bit of a surprise for this song, but I do think that his gutter sound adds a unique approach to songs like these. Overall, his verse is pretty solid on this song,
3. NOBODY
Alicia Keys is another one of those mega stars that Khaled was able to recruit, and you know he knew this because he provided her with a sound that is absolutely glorified.
Alicia Keys shines on this song, giving this riveting/soulful contribution on the chorus. I feel like Alicia is at her greatest when you can give her this old school hip hop sound,  and since she gets this here, she sounds absolutely stunning.
Nicki Minaj is perfect on this song! No kiddy s–t from her, just an inspired verse that her Queens natives can be proud of.  This is the Nicki I love!
This song is special.
2. I'M THE ONE
This might be the most vulgar Nickelodeon song I've ever heard! (Actually second most: Kenan and Kel's theme song was pretty damn savage!)
Doesn't this song have a very interesting sound? It sorta sounds 'NOW this is what I Call Music'ish, as Bieber gives off this bubble gum ass chorus.
Quavo makes the song sound a little more street on his part, even though he is singing his ass off yet again. Ya'll can debate whether or not he fits the song.
Chance sounds great on this song, and that is because his kiddy approach fits it perfectly. You're going to love his animation, and will find yourself saying "dude you play too much" throughout his verse.
AUTO-TUNE WAYNE! Don't ever leave us AUTO-TUNE WAYNE! Anyway, he puts up a nice little jumpy verse here. Though he may not be as poppin', Wayne still sounds the most unique.
What's up with all these rappers making fruity records lately?
1. WILD THOUGHTS
I love 'Maria Maria', so I do have a bit of a vendetta against them flipping it; but the fact that I can hear both Tiller and Rihanna on a song together makes me get over it quickly.
Rihanna sounds taylor-made for this song, as her whole sexual persona fits the Latin-inspired sound of the song. By the time her part is over, you're going to want to flip her like drug money.
Tiller is too cool for school bro! He hits us with a PERFECT verse that is full of punchlines and slick ass behavior on this song. As for the video, you got a parade going on behind them, and this n—a still looks like he's standing in line at the DMV.
EXCELLENT SONG By Khaled and dem!
This is easily the best song DJ Khaled has ever been apart of.
---
SONG BY SONG BREAKDOWN
1. (INTRO) I'M SO GRATEFUL
2. SHINING (4.9/5)
3. TO THE MAX (4.2/5)
4. WILD THOUGHTS (5/5)
5. I'M THE ONE (5/5)
6. ON EVERYTHING (4.5/5)
7. IT'S SECURED (4/5)
8. INTERLUDE (HALLELUJAH)
9. NOBODY (5/5)
10. I LOVE YOU SO MUCH (3.7/5)
11. DON'T QUIT (4.5/5)
12. I CAN'T EVEN LIE (4.3/5)
13. DOWN FOR LIFE (5/5)
14. MAJOR BAG ALERT (4.8/5)
15. GOOD MAN (4/5)
16. BILLY OCEAN (5/5)
17. PULL A CAPER (4.2/5)
18. THAT RANGE ROVER CAME WITH STEPS (4.5/5)
19. ICED OUT MY ARMS (3.9/5)
20. WHATEVER (3.9/5)
21. INTERLUDE (5/5)
22. UNCHANGING LOVE (3.8/5)
23. ASAHD TALK (N/A)
---
OVERALL RATING (7.7/10)
Each song on this album is at least good, but the ones that are special are SPECIAL! I don't think there is a debate when it comes to the level of talent Khaled was able to recruit this time around, as he found a way to get hall of famers along with the hip hop stars of today. I think the most impressive thing about Khaled's recruiting on this album is that he was able to put artists in positions to succeed. If Khaled is able to get these guys to be themselves on a track, you have to appreciate that.
Khaled's favorite artists are clearly Future & Travis, as they are on a good chunk of the songs on this album. Aside from that, you will get a pleasant surprise from one of the up and comers on each song.
Khaled's goal is to bring the people hits, which is why his annoying ass 'Another One' moniker is fitting for this projects. This album has plenty of hits, and unlike his other albums, they might even have some longevity too. I am down for calling it his best album to date, are you?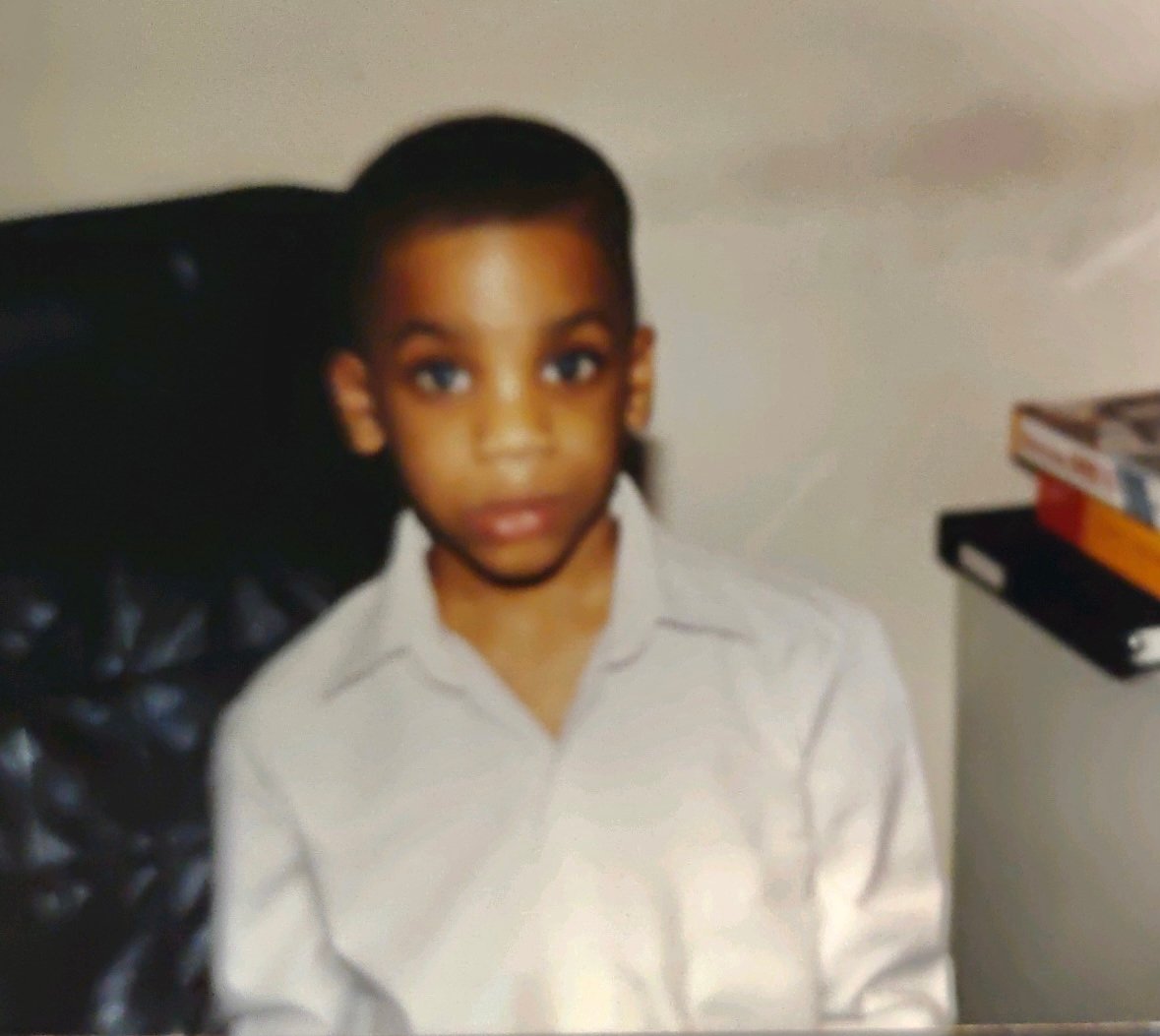 Quincy is the creator of Ratings Game Music. He loves writing about music, taking long walks on beaches, and spaghetti that fights him back.