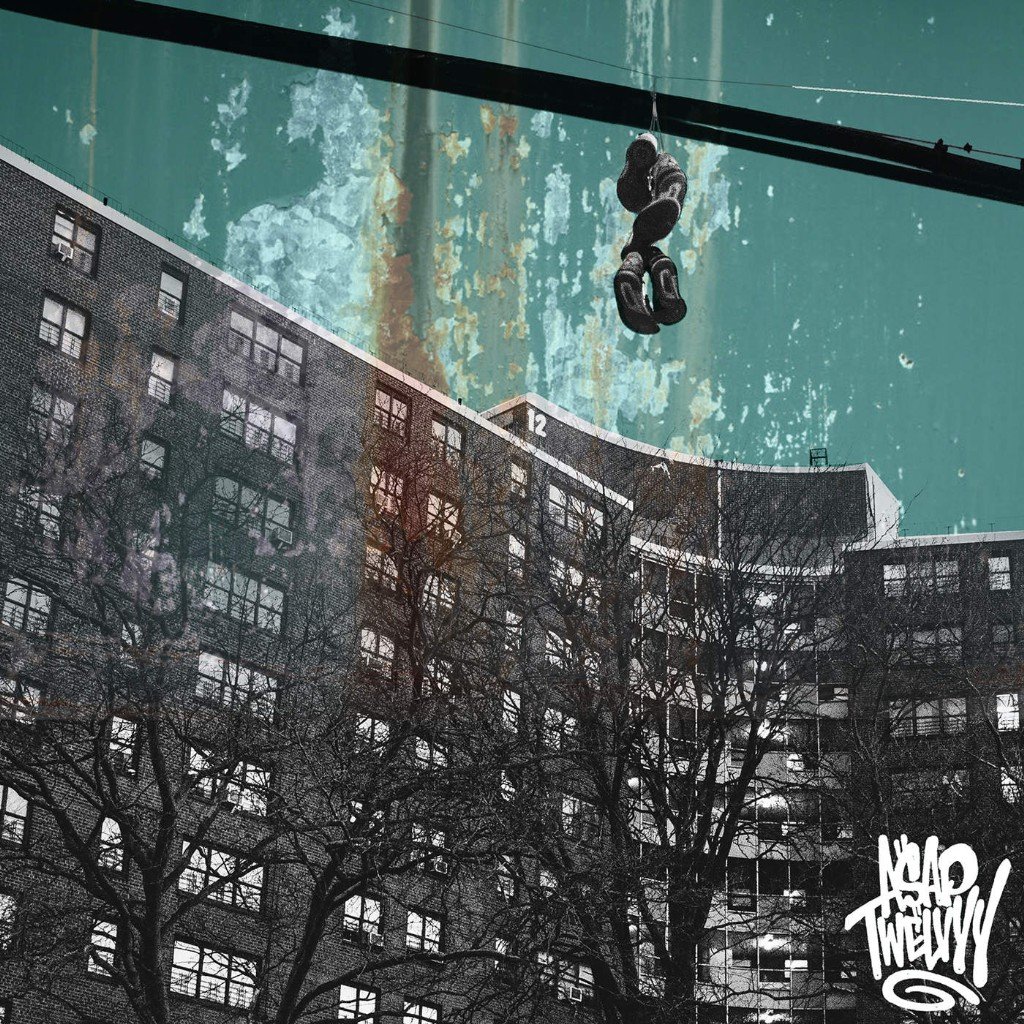 Shout-out to Harlem for bringing us A$AP Twelvyy! This underrated member of the original A$AP Mob has finally released his debut studio album for us, and it doesn't disappoint at all!
---
STREAM
---
TOP 5
5. STRAPPED
The first thing that jumps out to me when I listen to "Strapped" is the dope beat; the second thing is Sampha's smooth vocals in the background throughout the song. When Twelvyy comes in with a mellow flow that matches the vibe of this song, I feel like you got yourself a perfect marriage.
A$AP Rocky makes a short appearance to hype his bro Twelvyy up after the first verse, and you can audibly hear Twelvyy get hyped as he runs the verse back!
This is that 'solo night drive cruising' music; no surprise there though, anything featuring Sampha fits into that category!
4. PERIODIC TABLE
"This that magic sh*t like Dumbledore" indeed!
A$AP Twelvyy does not disappoint on "Periodic Table" at all. While the song starts out pretty amped, when Twelvyy switches up his flow on the second verse, the song gets even more live!
On Twelvyy's verses on this song, he talks about how he was "brung up by them Glock boys," and how "Smelling n*ggas with money" resulted in him catching licks for a living.
"Periodic Table" plays towards the end of this album, yet you can tell Twelvyy stays true to himself on this song by continuing to rap his truth. (After waiting 10 years to tell us about his life, Twelvvy is not shying away from giving the full picture)
I want to make sure I pointed out that the instrumental to "Periodic Table" is tight! The beat jumps up and down, getting live and slowing down perfectly with Twelvyy's flow.
3. Ea$TSideGho$T
I immediately got a sinister vibe when "Ea$TSideGho$T" came on. The A$AP Mob reps heavily on this one, as A$AP Twelvyy, A$AP Ant, and A$AP Nast each have a verse that competes with the one before it. MD$ is on the hook, and he blesses us with some auto-tuned greatness about "money, drugs, and fast hoes".
There's nothing bad to say about "Ea$TSideGho$T." You can't get sick of it easily, because each verse is a different artist with different energy. Additionally, the instrumental that powers the song is slow and moody, but each artist bends their flow to the beat perfectly.
2. DIAMONDS
"Diamonds" is simply beautiful! The synthesizers take over your ears before Twelvyy and Rocky even come on.
Phantogram's Sarah Barthel is chopped and screwed on the chorus to "Diamond," adding this gutter feel to the song. On Twelvyy and Rocky's contributions, they rap with a clarity that contrasts with the music and the chopped and screwed speaking in the background.
Twelvyy does have a mouth full of diamonds in real life; I wonder if he has a heart that'a made of gold and a pocket full of secrets too like Sarah Barthell and A$AP Rocky suggest. Anyway, Twelvyy's style on this song is very reminiscent to J. Cole — something no one on this earth can be mad at.
Rocky goes on to pay homage to all of the rappers that paved the way for him, and basically disses all the new up-and-coming rappers. You think Rocky has entered that stage in which he can do that yet?
This song has some mainstream radio quality to it.
1. SUNSET PARK
I can't for the life of me figure out what sample was used on "Sunset Park," or if there even was a sample used… It sounds like a song I grew up listening to, but I'm just not sure! Anyway, "Sunset Park" is a testament to A$AP Twelvyy's classic contemporary style. I definitely bobbed my head up and down involuntarily every time I bumped it.
Most of us can relate to going through some sort of every day struggle (yeah dat), and Twelvyy provides us with a soundtrack for our every day struggles on "Sunset Park".
This is one of those songs that could've been longer (It's that good to me!) Twelvyy knows how to leave us wanting to hear more from him in the future.
---
SONG BY SONG BREAKDOWN
1. CASTLE HELL (4.5/5)
2. BAMBOO SKIT (5/5)
3. STRAPPED (5/5)
4. DIAMONDS (5/5)
5. LYBB (4.5/5)
6. UNCLE MIKEY SKIT (5/5)
7. HOP OUT (5/5)
8. YEA YEA YEA (MAPS) (4.5/5)
9. Ea$TSideGho$T (5/5)
10. A GLORIOUS DEATH (4/5)
11. RIVIERA (4.5/5)
12. SUNSET PARK (5/5)
13. PERIODIC TABLE (5/5)
14. BROTHERS (5/5)
15. CHANGE (4.5)
16. GET FREE (5/5)
---
OVERALL RATING
(A-)
Thank goodness A$AP Twelvyy's album was released! The world of rap needed to hear what he can do and what kind of completed work he can put together. You can tell Twelvvy put in werk to get here, and '12′ proves he deserves everything that will be coming his way after this release!
Throughout '12,' A$AP Twelvyy raps in a style that's rarely heard anymore (Reminding me vaguely of Killa Cam, Prodigy, and Nas); it's clear to hear what kind of music he grew up around. Twelvvy switches up his flows according to the beat like most rappers, but the clarity in his voice and his tone is unique.
There are a lot of mellow cruising songs on this album, however, A$AP Twelvyy may have put out A$AP Mob's first club banger with "Hop Out" Featuring A$AP Ferg. I feel like this was a great move, because his verse covers all the basics of Flossing 101. The music video for that song is so much fun, as it looks like they had a blast making both the song and video.
A$AP Twelvyy has shared before that he stopped wanting to make music after his brother from another who introduced him to the rest of the crew A$AP Yams passed away. He raps about the depression he fell into during that time on the last track "Brothers", and throughout the album, Twelvyy and the rest of the Mob give their respective shout-outs to Yams.
This album is not one to be slept on. Years of hard work and patience behind the scenes bred a unique sound that we just don't hear these days. Thank you A$AP Twelvyy for keeping NYC street rap alive and well!