'Relapse', 'Recovery', and now 'Revival'. Eminem clearly loves being that underdog that was counted out by the massses, but proves everybody wrong by coming back stronger than ever. But can he even make that major come back anymore? Don't get me wrong, his rapping ability is still phenomenal, but I continue to have strong doubts that he can create a full body of work that is even listenable.  Well the Detroit rapper can no longer walk on water, but hopefully he can channel that B-Rabbit in him that was able to slay any major challenge thrown his way.
---
TOP 5
5. LIKE HOME
AND HERE GOES THAT ANTI-TRUMP SONG THAT WAS INEVITABLE TO HAPPEN!
The old Em would probably be on the other side of the fence here, but this brand new Colin Em-ernick believes in the importance of unification! On 'Like Home', Slim takes on the president full force, throwing out cringeworthy shots  about his racist behavior and super hero ability to split up a whole nation. While his words are a lot less vicious as they were on his BET Hip Hop awards freestyle, it is still just as confrontational.
Excuse me for my disrespect, but Alicia Keys sounds horrible on this song! In my humbling opinion, she sounds slightly better than a singing Christmas toy, putting up this generic ass hook that will have you rolling your eyes despite its positive nature. I can literally hear Em's manager in the background signing her check, as she gives one of the most mailed in performances in hip hop history.
Is Donald Trump scared of Eminem? Am I creating FAKE NEWS? Find out all this and more on Trump's twitter feed!
4. CHLORASEPTIC
Let's all welcome trap Em to the world!
Em is great, and I'm sure he's used to having rappers emulate his style quite a bit, but on 'Chloraseptic', he actually does a bit of biting of our favorite rap artists: I hear the Kendrick in his raps, I hear the Jaden in his raps, and as expected, he does those impersonations pretty well! When it's all said and done, I think we should all appreciate Em's willingness to study the art of today's rap, cause him doing so is really him dumbing down his sound. (Don't worry guys, Em still drops some of his outlandish bars on this song)
Phresher on this song equals 2017 Mekhi Phifer! (Mekhi's name on '8 Mile' is actually Future, but if I said that, you would not know what the f–k I was talking about)
3. RIVER
I know true fans of Em hate tracks like these, but I actually think the present day version of him shines the brightest on them.
Much like his smash hit, 'Love The Way You Lie', 'River' allows Em to show us some of the most touchy societal issues through a few lenses. In this particular episode, he tells a tale of a tumultuous relationship that involves cheating, payback, and some other s—t that only Maury can solve.
I love me some Ed Sheeran! I feel like his music exudes so much passion regardless of the topic: You need a song about your first child's birth? Call on Ed! You need a song about cheating? Call on Ed! You need a song about your self checkout scanner f—king up on you? Who you gon call? The manager, n—-a! Anyway, on this track, he delivers this absolutely riveting hook that perfectly describes the trials and tribulations of your typical 'Love and Hip Hop' relationship.
Its just a matter of time before this song is number 1 on the billboard charts.
2. NOWHERE FAST
Contrary to popular demand, this song is not about the NY Giants season.
'Nowhere Fast' has Eminem rapping with a myriad of unorthodox flows; it almost feels like he's purposely fumbling over the beat (Like the NY Giants). At first it sounds kinda weird, but eventually your ears will adjust. As for the content, Slim Shady is actually being pretty motivational on the track, as he talks about the endurance it takes to figure out a way out of this mess that we created called life (I told you this song wasn't about the Giants).
Out of all the superstar features on this album (Beyoncé, Ed Sheeran, Alicia Keys), I think Kehlani gave the best performance. Her contributions will give you the chills, as she shifts from pessimistic to optimistic seamlessly. F–k best feature, she had the best anything on this album!
Play this song in the morning, play it at night, play it when you're paying your taxes; it'll give you that boost of energy you need.
1. WALK ON WATER
Discussions of Eminem's return had been imminent for the last couple of months, so for him to make his return on a track like 'Walking on Water' was dope! Accompanied by this heartwarming contribution by Beyoncè, Eminem pours his heart out about a variety of things, leaving his alter egos and sick ass behavior at home. It's a passionate performance from the Detroit rapper, one that sounds very similar to his rant about Donald Trump from the BET Hip Hop Awards.
This is the type of music that you will hear on some 'America's Got Talent' artist spotlight.
---
SONG BY SONG BREAKDOWN
1. WALK ON WATER (5/5)
2. BELIEVE (4.5/5)
3. CHLORASEPTIC (4.5/5)
4. UNTOUCHABLE (3/5)
5. RIVER (5/5)
6. REWIND ME INTRO (N/A)
7. REWIND ME (3.8/5)
8. REVIVAL INTERLUDE (N/A)
9. LIKE HOME (4.4/5)
10. BAD HUSBAND (3.7/5)
11. TRAGIC ENDINGS (4.5/5)
12. FRAMED (3.4/5)
13. NOWHERE FAST (5/5)
14. HEAT (3/5)
15. OFFENDED (2.8/5)
16. NEED ME (3.1/5)
17. IN YOUR HEAD (4.3/5)
18. CASTLE (4.5/5)
19. AROSE (3.5/5)
---
OVERALL RATING
 (6.6/10)
Each album Eminem released since 'Encore' legit felt like it could've been his last; however, something about this particular album feels like it's his LAST last. Remember the guy that wasn't afraid to pit himself against gays, admitted to beating his wife, and made tales about slapping his mother? Well fast forward, and that same guy made a few heartwarming songs featuring some of our favorite pop acts like Beyonce, Ed Sheeran, and even Alicia Keys on this album. At this point, Em is only a fraction of what he used to be, and we all need to come to terms with it.
With everything I said in the first paragraph, I think it's worth noting that Em still raps pretty well on this album. No he doesn't have that same natural bad assness to him, and his punchlines are kinda weak, but he can definitely dissect beats like he used to. In terms of making a complete record though, I think he's a little out of touch, almost pressing things like an aging NBA player who loses his dribble thinking he can still get by a young dude. We still listen though, but do more cringing then we do enjoying.
You get some of Em's usual suspects on this album production-wise: From Mr. Porter to Alex Da Kid (Sadly no Dr. Dre). I blame I attribute this album's commercial sound to Alex Da Kid producing a good chunk of it, but that n—a is dating Halle Berry, so he is free of any criticism. As for everyone else: I think they are OK, but don't deliver that sound that I think caters to the rappers strength.
So is this actually it for Em? I have no clue, but if it is, I am glad to see how much growth he's went through since the start of his career. No he wouldn't go out the dude he was from day 1, but I think he would go out a way that is extremely honorable — with wise words he was fortunate to learn on his road to 'Revival'. (Disclaimer: If this isn't his last album, I would be the biggest fool ever!)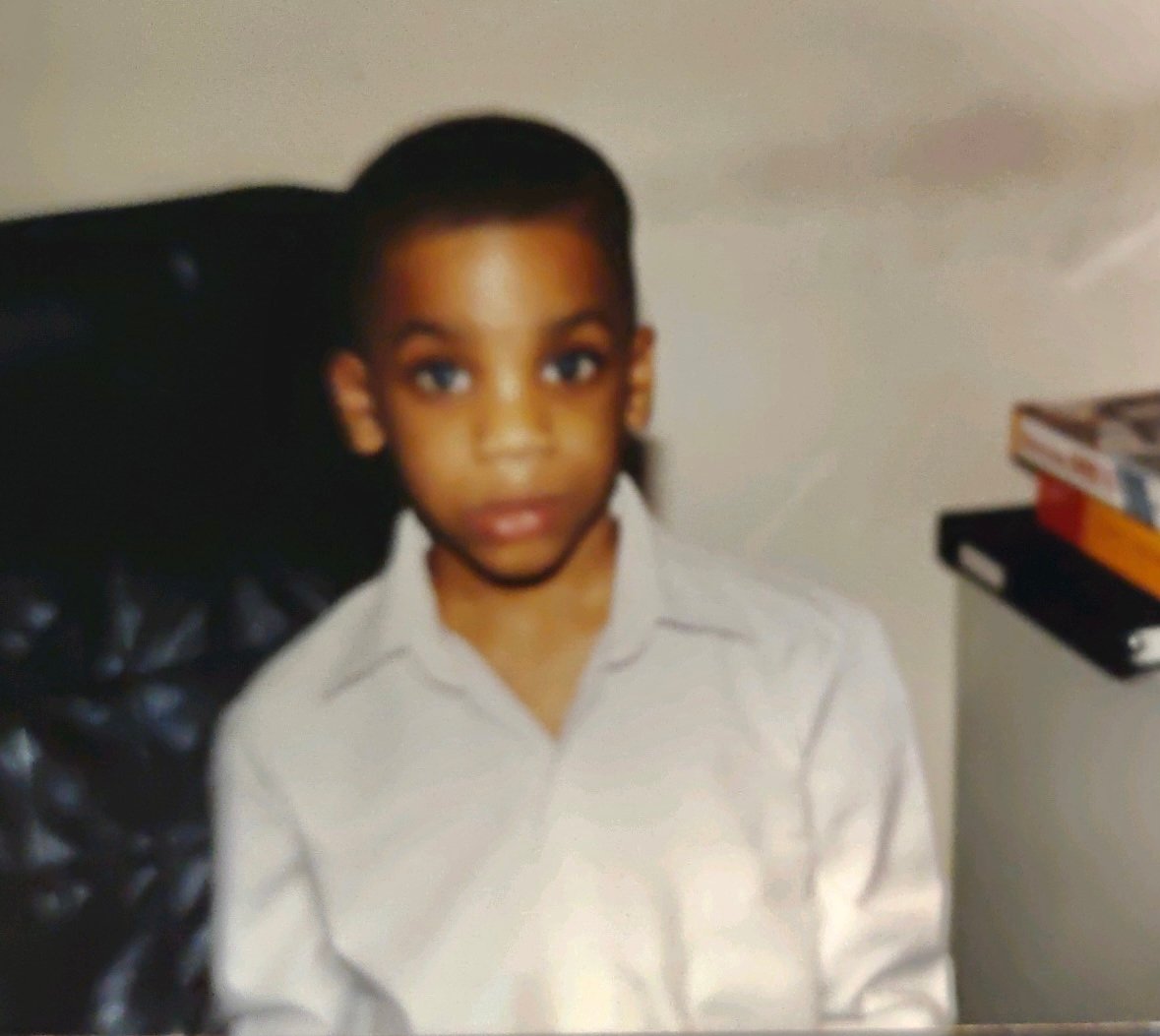 Quincy is the creator of Ratings Game Music. He loves writing about music, taking long walks on beaches, and spaghetti that fights him back.