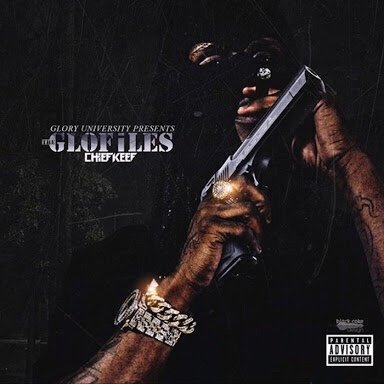 Chief Keef (aka Sosa) used to be one of the top trap artists between 2012 and 2014. Keef, who is arguably one of the first set of trap artists, has now been overtaken by a league of younger artists. While his last album was in 2015, the one thing that has been consistent in his career is the frequency at which he drops mixtapes. It's like he'd just go to his mixtape bank and select any one at random to release to the masses. (So far this year, Keef has dropped 4 mixtapes and it's only been 5 months) However, with every mixtape, his audience has continued to reduce. This is probably because they feel like a pile of waste he decides to dump on the world whenever he feels like it. In the midst of the unfavorable mixtapes he's been releasing lately, there's always at least a good song or two. At this point, I feel like I'm a scavenger searching and hoping for at least a good song on every mixtape he drops; lets see if he can make it happen.
---
TOP 5
5. ME
The Spongebob stressed out meme is an accurate representation of how I look after finding a 5th good song on this album (Whew!).
Lyrically, "Me" is one of the best songs on this mixtape. The background sound effects makes the song even more interesting. There are so many empty spaces on it, though, but at this point, it's like a "take what you can get" kind of situation.
4. HELL YEAH
Hell yeah, this is a good song! The beat actually has me bobbing my head. The song also has high replay value. Like I said earlier, Chief Sosa can be a great artist when he makes songs like this.
"Hell Yeah" is the kind of song you can go "Aye, aye, aye" to. The track is complete with good lyrics, a great hook and the best production.
3. STARS
The synth on this track is a prominent and amazing feature. While the beat takes the win on this track, Keef does his due diligence in dropping the perfect flow for it. Sounding like he's high off the previous day's cup of lean, he creates a raw trap sound throughout here.
2. CAROLINA
We're getting to the outstanding stuff on this project. Although I did the "wtf blink" face when I heard, "Chief Sosa can fuck yo momma", it felt great vibing to this song. I'm convinced it's a potential hit. It's the same quality as songs Lil Uzi Vert and 21 Savage have released, so that's a complement for him.
1. POLICE
This is my favorite song on this mixtape. If there were more songs just as good on this project, then it'd feel like Christmas. Ironically, the sound of the keyboard doesn't match his rhythm, yet it contributes to what makes this song surprisingly great. This is Chief Keef at his best! He also hits the bullseye with his verses and the ad-libs
---
SONG BY SONG BREAKDOWN
1. DOLO (2/5)
2. STARS (3/5)
3. OUTERSPACE GLO (1/5)
4. DIPSET (0.5/5)
5. CAROLINA (3.5/5)
6. LONG (2.5/5)
7. BINOCULARS (2.9/5)
8. HELL YEAH (4.2/5)
9. RESPECT (2/5)
10. YEAH (2/5)
11. POLICE (4.5/5)
12. ME (3.9/5)
13. WE WANT WAR (3.9/5)
---
OVERALL RATING
(F+)
Sloppy production, weak verses and terrible hooks are some of the short comings on this project. Overall, it feels like an unfinished project. I'm not going to lie, listening to it the first time might make you depressed and disappointed. It isn't worth a second listen, but I promise if you do give it another listen, you might like some of the songs.
There is a whole lot of gangster shit on this album, but that shouldn't stop him from creating high quality music. Many trap artists today talk about being crip or blood and still create euphonic tunes. Anyway, "The GLOFILES Pt. 1" is a no no! Worst of all, I hear there's a "part 2".. good luck if you choose to listen to it.
Categories: Album, Album Rating, Album Ratings, Album Review, Album Reviews, Best Tracks, Chief Keef, Hip Hop, Mixtape, Mixtape Rating, Mixtape Ratings, Mixtape Review, Mixtape Reviews, Mixtapes., New Songs, Rap, The GloFiles Pt. 1, Top 5, Top 5 Songs, Top Ratings, Top Reviews, Top Songs, Top Track, Top Tracks