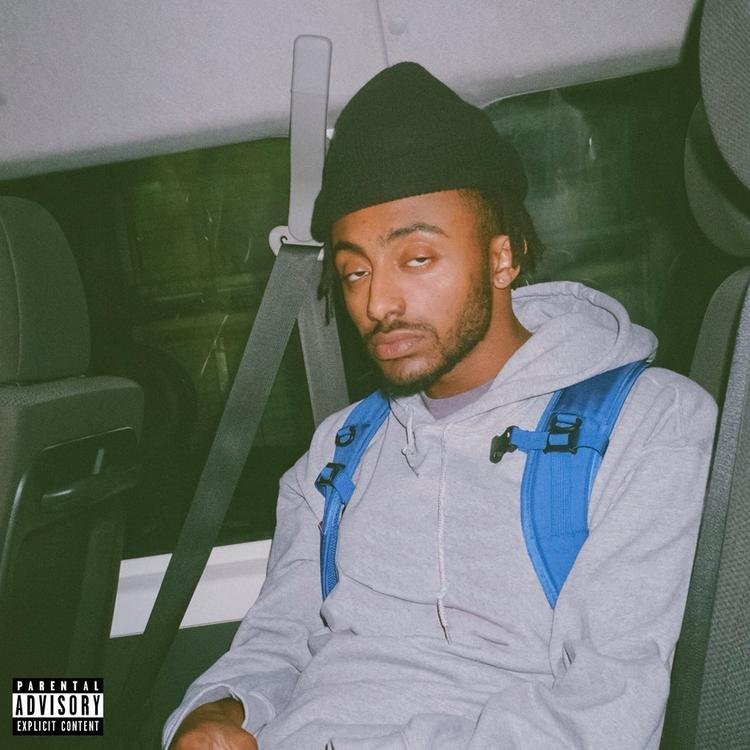 I'm under the belief that Aminé is one of the most talented artists in the game right now. However, that doesn't mean he's the most poppin' or sought after. With that being said, today, on a random Wednesday, he decided to drop a new project called "OnePointFive," and I personally do not believe it will get much fanfare. But since I believe he's such a solid artist, I do not think the out-of-the-blueness of this release will have much of a barring on the quality of the music you hear.
---
STREAM
---
TOP 5
5. CHINGY
"Chingy" is by far the toughest record on this album. It features a wicked instrumental that is heavy on the bass, and a dark version of Aminé that is ready to deny n***as at the proverbial door to his life. Does this song contain Amine's most dynamic sound? Probably not, but I do like this style for him nonetheless, as he gets to play this rebellious figure that matches his youthful style.
4. DR. WHOEVER
"Dr. Whoever" starts the album off, and at first, it's the most depressing song you've heard in your life. On it, our hero raps about being depressed, discussing thoughts of suicide and his trouble finding relationships in the limelight (Among-st many other things). Eventually, the song ratchets up in excitement, evolving into this flossy banger that is the complete opposite of what the original part sounded like. It's almost like Amine stated the track off lost, but found himself in-between. This is clearly the act of a bi-polar man.
3. HICCUP
"Hiccup" is the first heavenly sounding strip club song I've heard in my life.
If you read the track-listing to this album, you know that "Hiccup" features Gunna, which means it probably has lots of mumbling and drip talk. Well, you do get some of that here, but you also get this sly ass version of both artists that seems to be falling in and out of coherency when they rap. In any other situation, we should be worried about their health, but for them, with their braggadocios lyrical content and astute deliveries, they sound just fine! All in all, you will fall in love with both the vibes and the bounce of this track, but think the topic that powers it is weak.
2. DAPPERDAN
I'm all for our young rappers linking up, especially when they have unique styles like Aminé and G-Herbo do.
In "Dapperdan," we get quite the unorthodox collaboration, as both rappers featured spit tough ass bars over this quirky instrumental. As you would expect, Aminé brings more of a lighthearted approach to the track, choosing to use insults to put down his competition, while Herbo's part is a lot more gritty, as he uses the threat of gunfire and talk of his luxurious items to scare his foes away. Though the pairing of both rappers seem a bit odd, it works, mainly because they are able to tear apart the beat with an equal amount of confidence.
1. TOGETHER
Unfortunately, there isn't many songs on this album in which Aminé lives up to his potential; "Together" is one of them. On it, the Oregonian rapper professes his love to a chick he used to date, practically apologizing for his f**k ups in the past and wishing that they can get back together despite the fact that she's married now. I absolutely love the vulnerability that he shows on the track throughout, mainly because it feels real, youthful and so damn relatable!
"Together" is a special track. It's "Wedding Crashers" on steroids.
---
SONG BY SONG BREAKDOWN
1. DR. WHOEVER (4.5/5)
2. HICCUP (4.5/5)
3. REEL IT IN (4/5)
4. BLACKJACK (4/5)
5. WHY? (3.5/5)
6. SHINE (4/5)
7. CHINGY (4.5/5)
8. DAPPERDAN (4.5/5)
9. CANTU (4/5)
10. SUGARPARENTS (3.5/5)
11. STFU2 (3/5)
12. RATCHET SATURN GIRL (3.5/5)
13. TOGETHER (5/5)
---
OVERALL RATING
(C+)
Witty rhymes and clever lines dominate this album, but the root of it revolves around the thin line between internal happiness and external frontin'. Musically, the rapping you get from Aminé is outstanding on this project, as he rides beats fantastically and finds ways to catch your attention with some appealing punchlines and unpredictable rapping styles. However, content-wise, he's all over the place, bouncing between feeling sad/lonely and letting us know we aren't on his level when it comes to just about everything pertaining to flossing. Sometimes the mixture sounds great, but sometimes it sounds flat-out annoying. (In my opinion, I thought he was able to balance out the two worlds a bit better in his previous album) Nonetheless, "OnePointFive" is creative, funny (at times), and just flat out enjoyable to listen to.
Categories: Album, Album Rating, Album Ratings, Album Review, Album Reviews, Amine, Best Song, Best Songs, Best Tracks, Hip Hop, Hottest Songs, New Music, New Songs, OnePointFive, Rap, Rap Review, Rating, Ratings, Review, Reviews, Stream, Top 5, Top 5 Songs, Top Ratings, Top Reviews, Top Songs, Top Track, Top Tracks, Track by Track, Track by Track Review