Berner – Rico (Album Review)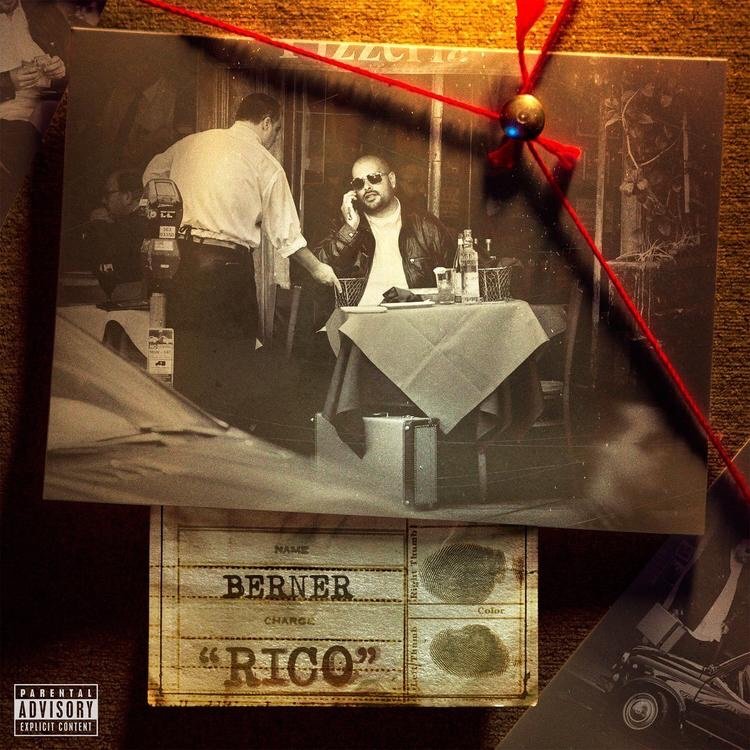 Berner's "RICO" looks to pump some realness into a hip hop game that truly needs it.
---
STREAM
---
TOP 5
5. EVER DO IT
Berner calls on some real spitters (Literally) for this joint.
I love the gentle feel of this track, as it features this soulful/breezy instrumental that prompts every artist involved to want to drop some of their realest bars yet (and that is exactly what happens). Whether it's Berner with his appreciative lyrics about his day 1's on his verse, Curren$y's willingness to put his city on the map on his part, or Casey Veggie's and Green R. Fieldz's motivational words on theirs, it's all solid and something people will vibe with.
My only beef with this song is that it is a bit too long.
4. DOPE BOY
Historically, Dipset has brought out the best in the rappers they collaborate with. In "Dope Boy," that is exactly what happens. Powered by this gritty ass instrumental, Cam'ron starts things off with this trill ass verse that has him dishing out punchlines and rapping with his signature sly delivery. From there, Berner and Jim Jones follow suit, bragging and boasting about their dope boy ways and elevating themselves past the average. I think as a whole, the song is the toughest on the project, and definitely gives me that millennium rap fix I need.
3. IN MY POCKET
"In My Pocket" feels like some early 90's Miami Vice s**t. I can easily see the line-up of Yhung T.O., Wiz Khalifa, Chevy Woods & Berner being replaced by the whole Roc-A-Fella crew here (I would actually prefer that). Anyway, on it, you get a very catchy hook from Chevy Woods, and verses from everyone not named Berner that is on some lavish life living/heavily melodic s**t (Berner sounds like the designated driver on this s**t with his careful ass bars). I love the carefree nature of the track, and wouldn't mind bumping it when I'm winning.
2. MEDITATION
"Meditation" is all about turning frowns upside down. It has this feel-good instrumental attached to it, and on it, both Berner and Chronixxx give off nothing but good vibes.
On his verses, Berner talks about the blessing his daughter has brought to his life since she was born, and makes a promise that he will never stress a single thing because of both her and the good ole sticky icky he tends to posess. Chronixxx sorta plays Berner's good conscience on the hook, letting him know that life is good when you roll up and relax with the homies.
I feel like "Meditation" is the most complete sounding/authentic record on this project. I can see it being played in several different atmospheres, and definitely ending up a favorite to many.
1. MISS ME
"Miss Me" is way too tough to pass up. It features this chilling instrumental that reminds me of the end of a mafia movie, and lots of boss-like lyrics from Wiz Khalifa, Berner and Styles P.
Best beat (x). Best lyrics (x). Most inspired performance (x). Realest hook (x). Yes, this song features everything you need as a true rap fan.
---
SONG BY SONG BREAKDOWN
1. DISCONNECTED (N/A)
2. RICO (5/5)
3. WALK IN MY SHOES (3.5/5)
4. LIGHT SHOW (3/5)
5. IN MY POCKET (5/5)
6. BROWN BAG (4/5)
7. SINGING (4/5)
8. EVER DO IT (4.5/5)
9. GON DO (4/5)
10. TOO MUCH (3.5/5)
11. GODZILLA (4/5)
12. IN THE WAY (4.5/5)
13. DOPE BOY (4.5/5)
14. CHOOSE UP (4/5)
15. FUCK FACES (3/5)
16. LOVIN' IT (4/5)
17. DRIVE WAY (4.5/5)
18. TYCOONIN' (3.5/5)
19. MISS ME (5/5)
20. JORDAN BOX (3.5/5)
21. WHAT IT SOUND LIKE (3.5/5)
22. MENTIRAS (3/5)
23.MEDITATION (4.5/5)
24. LETTER (4/5)
---
OVERALL RATING
(B)
Berner is given everything he needs to succeed on this album: excellent beats, explosive features and some real ass topics. The only problem I have with his music is that he sounds like someone who was taught how to rap yesterday, as the confidence level in his voice does not quite match with the gangsta s**t he raps about. Nonetheless, I think lyrically, he satisfies, as he makes sure he finds a way to say something that we can respect and nod our heads to throughout.
I have to reiterate that this album has some really good beats on it. From start to finish, you are served everything from trunk-rattling bangers to soulful gems. In my opinion, Berner excels a lot more when he's rapping over the latter, mainly because those beats tend to be the ones he opens up about being a father and being comfortable in his own skin. In other words, those beats bring out the introspective version of the Bay Area rapper, a version I think rap fans will appreciate a lot.
When you don't quite have God-Given rap talent, you have to rely heavily on features. On Rico, Berner recruits a whopping 24 features, and quite honestly, I prefer those tracks. The songs that do not feature anyone like "Lovin' It" and "F**k Faces" is good, but our hero simply isn't interesting enough to keep your attention for the full duration of the song (This is where being one-dimensional hurts him).
Berner has a really good ear for music. I really like him playing coordinator, as much like Travis Scott does when he makes tunes, he knows how to plug artists into places that they can succeed. His potential as a rapper is limited, and that's OK, some people are better at putting s**t together as opposed to dropping bars. Nonetheless,  I do applaud him for keeping it real on his bars and staying consistent when it comes to mafioso-like content. It tells me he's as authentic as it gets as a person, which in turn makes him relatable. We like relatable as listeners.