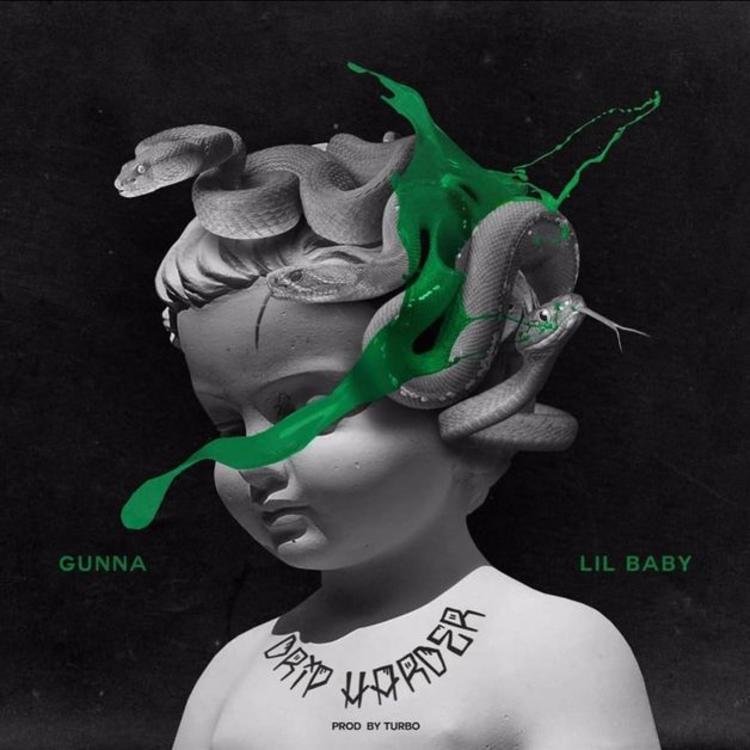 As of late, I've noticed that Gunna and Lil Baby have been gaining fans at a rapid pace, and rightfully so, their style of rap is what the people seem to want these days. With the release of their new "Drip Harder" project, they look to expand on their popularity, winning over even more fans and possibly eclipsing "Tha Carter V" in rave reviews.
---
STREAM
---
TOP 5
HONORABLE MENTION. OFF WHITE VLONE
You want to hear a track in which everyone involved sounds like they are about to take a power nap? This is it!
"Off White Vlone" features lots of floss talk, but also has this real n***aness to it that is hard to ignore.
Over this dark trap instrumental by Turbo, Gunna, Lil Baby, Lil Durk and Nav all trade bars about what their chicks are willing to do, not allowed to do, and everything in-between. Gunna establishes the tone for the track, dropping off this drowsy yet infectious hook, while Durk and Baby pick things up with a little more enthusiasm on their respective parts. As for Nav, he adds clarity to the song (Literally), dropping off this auto-tuned up verse that closes things out nicely for the track. All in all, "Off White Vlone" is quite the way to open up the album (I don't know if in a good or bad way). 
The chemistry to this song is really good.
5. UNDERDOG
'Underdog' is the perfect way to describe these two artists, so it's only right they dedicate a track to the word here.
On "Underdog," Gunna and Lil Baby get a chance to spit over this emotional trap instrumental that has those riveting piano notes that artists like YFN Lucci and Yo Gotti like rapping over. On their contributions, both artists talk about their aspirations to get to the top and doing whatever it takes to remain there. I f**k with the melody they were able to share on the track, and feel like everything about the song is all the way real.
4. DEEP END
I really enjoy when Lil Baby gets passionate like on "Deep End." He knows how to bring this level of urgency on his raps that is hard to ignore when he does.
First and foremost, "Deep End" features this riveting instrumental by Quay Global. On it, Baby gets a chance to talk about his violent ways, knack for spending money, and determination to be a real n***a every chance he gets. What I love most about the track is Baby's soulful harmonizing on his verse and hook, as he truly pours his heart out every step of the way. On some real s**t, he isn't saying anything spectacular on the song, but his singing definitely makes it seem like he is.
Lil Baby should be a news reporter, because that n***a stay having me glued to my seat when I hear him rap.
3. MY JEANS
F**k, I was expecting a remix to Ginuwine's "In Those Jeans" here!
"My Jeans" features Young Thug, and as expected, he brings a boatload of energy to the track on his contributions. Not only does he brag about some pretty reckless s**t on the hook, but he also hits us with his signature corny punchlines, too! (I love his corny punchlines)
Gunna and Lil Baby sound as turnt up as they've ever sounded on this song. They both continue their mumbling, but have this pep to their step that is high-octane. It fits in line with the bass boomin' instrumental they are rapping over. As for as their content, it revolves around money and women, which is repetitive but hood respectable.
2. I AM
Much like "Underdog," I think Lil Baby is at his best when he raps about some real ass s**t.
In "I Am," I think Lil Baby shines bright, as he navigates through this emotional instrumental by Quay Global that has this soap operaish feel to it. On both his verses and the hook, our hero tip toes the line between stuntin' and being a humble n***a using this passionate approach that almost makes it sound like he's crying his heart out to the world. Whatever the case may be, I truly feel like he connects with his listeners on this joint.
Gunna plays second fiddle to everything else on this track. Nonetheless, he does his thing, incorporating some slight flossiness into a song that is very passionate.
Mumble rap sounds a lot better when it's on some real s**t like this.
1. DRIP TOO HARD
It's rare that I call a song perfect, but "Drip Too Hard" has absolutely no flaws. Both rappers hop on the track utilizing great melodies and steady flows, practically drawing us in through some pretty infectious vibes. Content-wise, they make their case for who's the drippiest of them all, each talking about how hard they're hustling, the wads of cash they're making, and most importantly, the women they are finessing. Yep, that's the formula for winning drippiest of the year.
---
SONG BY SONG BREAKDOWN
1. OFF WHITE VLONE (4.5/5)
2. BUSINESS IS BUSINESS (4/5)
3. BELLY (3.5/5)
4. DEEP END (4/5)
5. WORLD IS YOURS (3.5/5)
6. UNDERDOG (4.5/5)
7. I AM (5/5)
8. SEALS MY PILLS (2.5/5)
9. MY JEANS (4.5/5)
10. STYLE STEALER (4/5)
11. CLOSE FRIENDS (4/5)
12. DRIP TOO HARD (5/5)
13. NEVER RECOVER (3.5/5)
---
OVERALL RATING
(C+)
Before I rated this album, my expectations were all over the place. Technically, the duo of Gunna and Lil Baby are considered underdogs, so I wasn't quite expecting the best thing since sliced bread here. However, I do see them as solid trap artists that are more than capable of putting up a solid body of work. Whatever the case may be, I didn't quite think this project lived up to its potential. Don't get me wrong, there were some bangers on here, but for the most part, the music was simply alright to me. In the next couple of paragraphs, I will tell you why.
First and foremost, let's talk about the good with this album: "Drip Harder" has some fantastic beats. With most of the music being produced by Turbo and Quay Global, you get a consistent body of work that features a variety of trap beats that range from emotional to amped up. For the most part, Gunna and Lil Baby do their thing over these beats, shifting between glorified mumblers and hood truth tellers throughout. Is their rapping spectacular? Not really, but it is passionate with a splash of gutter.
On this album, I preferred the emotional cuts like "I Am," "Close Friends" and "Underdog." I felt like the melodies on those songs were infectious, their lyrical content was meaningful, and their underrated ear for music really stood out on them. When they reverted to predictable s**t like "Never Recover" or "Style Stealer," I felt like they limited themselves a bit. Don't get me wrong, those songs aren't bad, I just felt like they didn't really stand out much.
There has clearly been a changing of the guard in hip hop, and right now, both Lil Baby and Gunna are at the forefront of it. Even though both were penalized heavily for their inaudible lyrics and cheesy lines such as "Wah Wah Wah, b*tch I'm Lil Baby" in the past, they've found a place in my heart, and that's through some interesting energy, excellent beats and low-key decent lyrics. This album only solidifies me as a fan of them.
Ps. I came back from vacation just a day ago, so excuse me if you think this is a below average review (My mind is still kind-of at the beach)!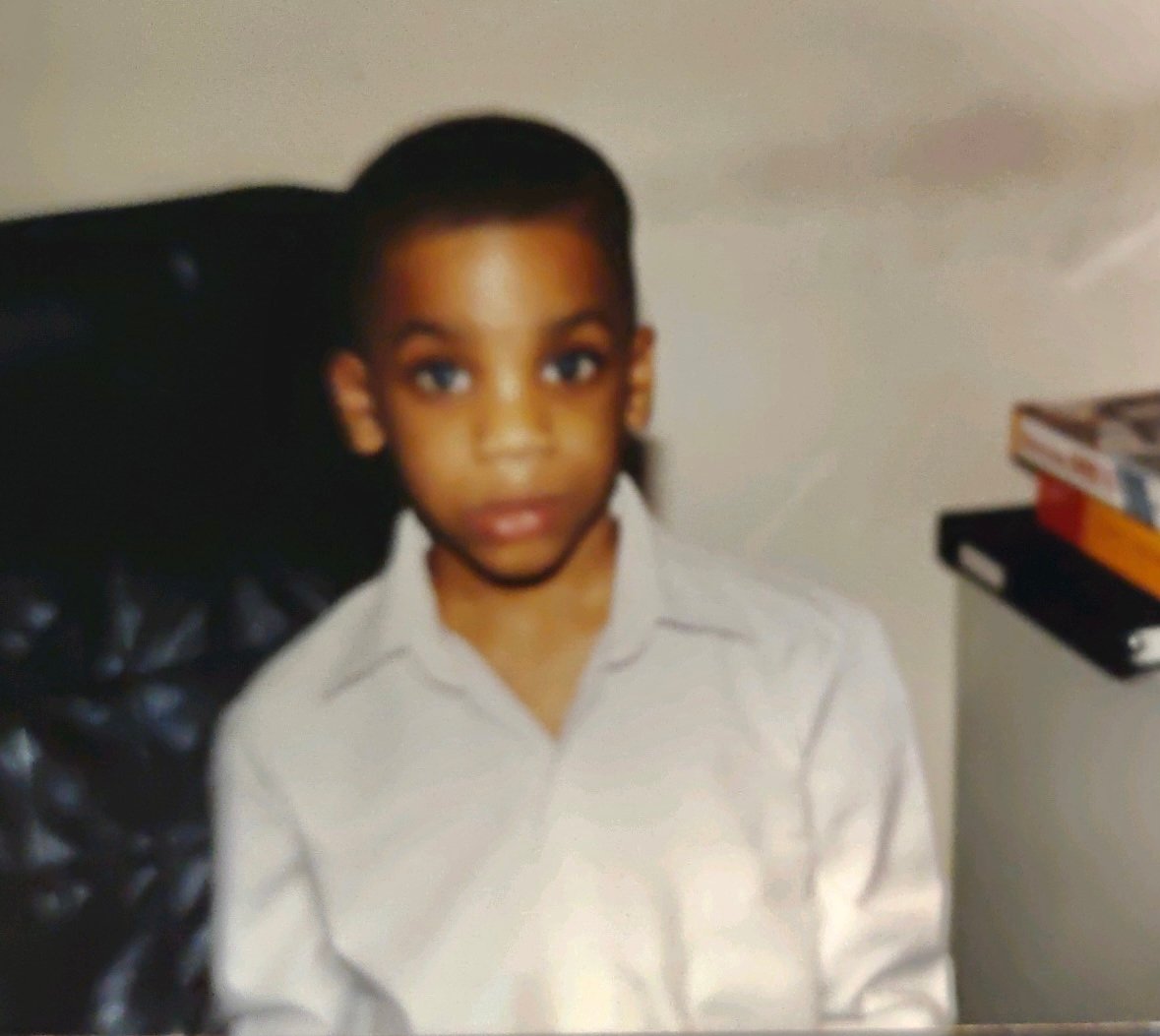 Quincy is the creator of Ratings Game Music. He loves writing about music, taking long walks on beaches, and spaghetti that fights him back.