Dave East & Styles P – Beloved (Album Review)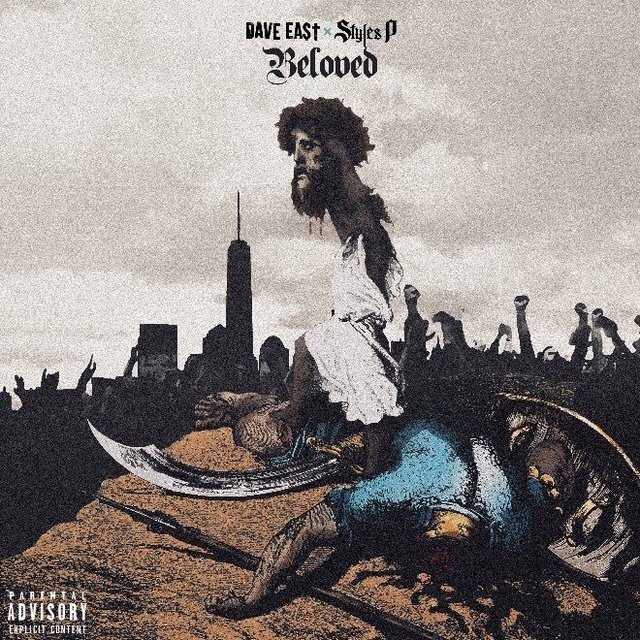 Yonkers and Harlem unite for thirteen tracks of pure fire in "Beloved."
---
STREAM
---
TOP 5
5. DON'T CROSS ME
I am an R&B guy, so I love when I get a chance to hear some smooth/melodic s**t like "Don't Cross Me." On it, Dave East does some gutter crooning about everything from snipers on the roof to his knack for recruiting chicks with his bravado and money. You can tell our guy was in the zone during the making of this s**t, probably sipping on Mimosas with his feet reclined up while laying down his verses.
4. BELOVED
"Beloved" explains everything. On it, both Styles P and Dave East get a chance to describe what motivated them, keeps them going and made them who they are today. They stay consistent on the subject matter at hand on their respective verses, never rally deviating from this introspective approach.
What I love most about this song is its emotional feel, as the duo raps over this instrumental full of passionate harmonizing and emotional vibes. In my opinion, the style fits both rappers fantastically.
3. IT'S LIT
"It's Lit" is scary — I'm talking 'guarding Kyrie one on one' scary!
I love when both Dave East and Style P go back and forth on some tough s**t. I feel like getting them in those little portions is enjoyable to listen to, especially when they are put in situations in which they want to out-tough one another. In "It's Lit," that is exactly what you get, as each rapper talks about pulling n**as cards, letting the world know how gutter they are living, and how the luxurious items in their arsenal shouldn't fool you about their gangsta. Hmm, I am sold!
2. FOR ALL MY N***AS
In my humbling opinion, "For All My N***as" features the realest bars, the toughest beat, the best chemistry, catchiest hook and most timeless feel on the album. It is also galvanizing, almost giving off this 'hood n***a rebellion' type of vibe. This s**t can easily be considered the best track on the album…
1. LOAD MY GUN
My introduction to hip hop came in the 90's with Puffy and the Bad Boy family making hit rap records. That era also had some tough ass records, usually led by DMX and his Ruff Ryders family; this song reminds me of one those tough ass records. It features this menacing beat, every member of the Lox, and the rawest of bars on every single verse, bar, line, word, letter. You can tell that absolutely no smiling was allowed in the booth during the making of it.
---
SONG BY SONG BREAKDOWN
1. BELOVED (4/5)
2. IT'S LIT (4.5/5)
3. FOR ALL MY N***AS (4.5/5)
4. SHOUT OUT MY HEAD (3.5/5)
5. DON'T CROSS ME (4/5)
6. EXOTIC S**T (3.5/5)
7. DO YOU KNOW WHAT TIME IT IS (3.5/5)
8. CUT FROM A DIFFERENT CLOTH (3/5)
9. RARE BREED (3.5/5)
10. WE GOT EVERYTHING (4/5)
11. IN THE JUNGLE (4/5)
12. THOTS & MODELS (3.5/5)
13. LOAD MY GUN (5/5)
---
OVERALL RATING
(B)
You can never test the testosterone of Dave East and Styles P. They are known for their street ways, and have no problem shoving it in your face when they make music. That means on this album, 97% of the songs are street inspired; I'm talking gutter bars, raw content, and no fancy melodies or hard to comprehend (Aka mumble) rapping. If you grew up in an era that glamorized street rap, you will love everything from the cold instrumentals to the hood-inspired topics Styles and East cover on it; if you didn't, you will probably think these n***as are implicating themselves to the police for thirteen straight songs. Either way, the album is riveting enough to keep your attention, and the friendly competition the two NY rappers put on is highly enjoyable.