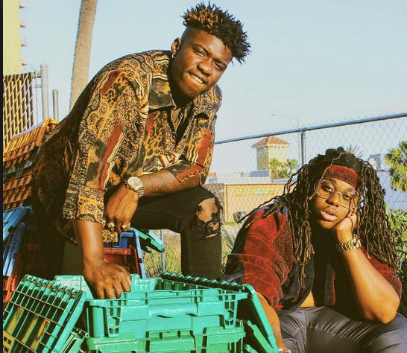 "First off, I know what you're thinking, "who the h*ll is DK Guwop and why should I give a f*ck?" Luckily, I'm here to answer both of those questions for you." Do y'all remember me saying that? Well hopefully you took my advice and listened, because DK Guwop, 300 Rez and his signed artist, Coolieboydre, all dropped some heat within these past few days.
---
"NO HOOK"
First up, is the fairly newcomer, Coolieboydre and No Hook feat. 300 Rez. I'll talk mainly about Coolieboydre here and save my thoughts on 300 Rez for his section so all I'll say is that 300 Rez snapped. Coolieboydre's voice reminds me of HoodRich Pablo Juan (that could be just me) but if you listen to what he's actually saying you realize he's 15 and floating on the beat effortlessly. The beat is fast paced but infectious and not once does the instrumental ever overpower Coolieboydre's vocals. Not to mention the visuals were great. If you're at all like me you realized he's young and has a lot of potential. If he chooses to continue too work, learn to tweak, fine tune, and perfect his craft Coolieboydre could be great.
OVERALL RATING (5/5)
---
"IDFW
Up next, we have DK Guwop with IDFW. The beat is dark and bouncy while DK Guwop draws his line in the sand almost right off the bat. The instrumental only adds to his statements like "I cannot f*ck with you new n*ggas/That's why I fuck with a few n*ggas" and that's just the first bar. DK Guwop has always been good as an artist but I do believe he is finally carving out and perfecting his own unique style and sound. His personality continues to shine within his music and his visuals and he still has a lot of potential and room to get even better. I'm glad I had the pleasure to sit down and interview these guys.
OVERALL RATING (5/5)
---
"50 DEM"
Last but not least we have 300 Rez with the 50 Cent inspired video and track 50 Dem. The best way I feel to describe 300 Rez is unorthodox and I don't mean that the way it necessarily have came across. He's different and he uses that to his advantage. The beat is very bouncy and playful that 300 Rez just floats effortlessly on. The hook is catchy and his verse was great and unique. I honestly just wish the song was a little longer but that may have been the point, to leave the streets wanting more.
OVERALL RATING (5/5)
---
IDFW may have ended up as my favorite but 50 Dem and No Hook aren't that far behind at all. I want to see them branch off on their own more so each artist can get their own opportunities to shine as an individual despite being great as a collective. I would also like to shout out Austen Herres (@oztinxz) who did the visuals for both IDFW and 50 Dem and That Rick 904 (@thatrick904) who did the visuals for No Hook. If 300 Rez, DK Guwop, and Coolieboydre continue down this path I think 2019 will have a lot in store for them.