Kehlani – While We Wait (Mixtape Review)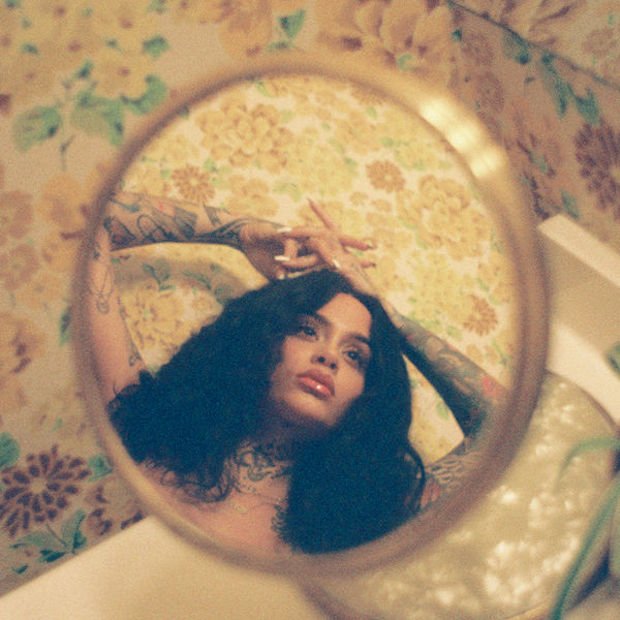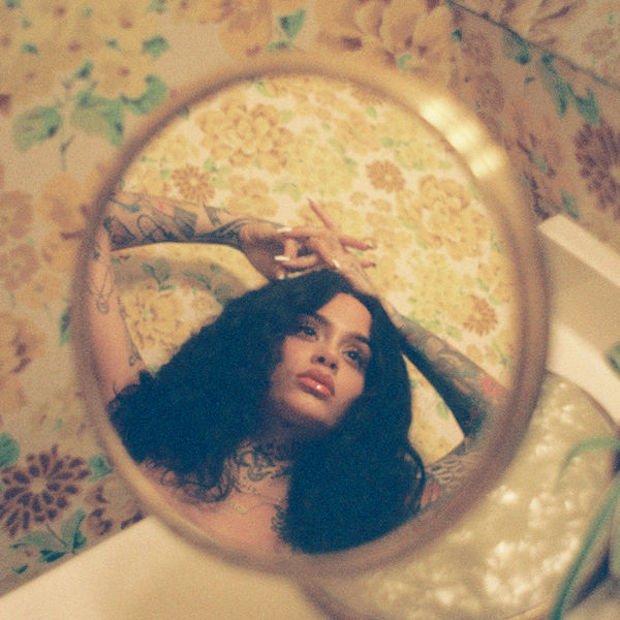 I'm not afraid to admit that I love me some Kehlani! Her youthful style of R&B music has been very enjoyable to listen to these last couple of years. With that being said, for the last few months, a lot of growing up has occurred for the Oakland product outside of music. For starters, she is expecting her first child any minute now, and secondly, she has found a way to deal with the ups and downs that come with having a relationship in the media's spotlight a lot better. In my opinion, these transgressions has certainly impacted her music, which is why I believe "While We Wait" will show the world a completely different side of the singer.
---
STREAM
---
TOP 3
3. BUTTERFLY
For those of you that aren't familiar with Kehlani's singing skills, prepare to be blown away by "Butterfly."
On "Butterfly," Kehlani was able to gift the world with a smooth/gloomy tune that features nothing but guitar licks and divine words delivered in the gentlest of vocals. Personally, I think Lani reaches every single note she needs to fantastically on the song, as she succeeds in exuding the best of emotion out of anyone who listens to it.
Name me a song called "Butterfly" that isn't good as s**t…
2. NUNYA
Kehlani has had enough of you flies on the wall!
"Nunya" is a smooth banger that features a frustrated version of Kehlani that is intent on putting her nosy ex-boyfriend in his place. Interestingly enough, in the process, she exposes herself as a happy woman that is getting both the best of schlong and solid treatment from her current man. This means she's really taken taken, guys!
Dom Kennedy is featured on "Nunya," and to be honest with you, his part is pretty useless for this song. On his lone verse, he talks about balling and potentially moving on to a new relationship using a regular-degular style of rapping. Kehlani sounds far from regular-degular on her part, so what is Dom's purpose on this joint?
What I love most about Lani's contributions on this track is the tuneful hook she was able to deliver, the brash/unapologetic side she shows us from start to finish, and most importantly, her willingness to let a homeless rapper lay a verse down on one of the best tracks on this project.
1. NIGHTS LIKE THIS
"Nights Like This" is a very passionate R&B jam that has Kehlani wondering what it would be like if she decided to reunite with her disloyal female ex-lover. On the track, the bay area super-talent sings daringly, peeling through her verses utilizing pure emotion, solid melodies and pretty soulful harmonizing. Matter of fact, what I heard from her sounded way too real to be fake.
Ty Dolla $ign is featured on "Nights Like This," and on his lone verse, he sings about missing his chick after a year of being separated. I like the passion he shows throughout the track, especially how he opts to take the subject of love serious this time around.
Can we please get a Kehlani and Ty Dolla $ign joint album?
---
SONG BY SONG BREAKDOWN
1. FOOTSTEPS (4.5/5)
2. TOO DEEP (3.5/5)
3. NUNYA (4.5/5)
4. MORNING GLORY (4/5)
5. FEELS (4.5/5)
6. NIGHTS LIKE THIS (5/5)
7. RPG (4/5)
8. BUTTERFLY (4.5/5)
9. LOVE LANGUAGE (3.5/5)
---
OVERALL RATING
(B)
THINGS I LOVED ABOUT "WHILE WE WAIT"
Kehlani has definitely matured. Has her subject-matters changed? Not quite, but the way she approaches them has. On songs like "Nunya," "Morning Glory," "RPG" and "Night's Like This," I feel like she finds way more productive ways to address issues like neglect, moving on and dealing with exes. On some real s**t, I was very proud of what I heard from her, especially considering the personal struggles she was dealing with only a few years ago.
"While We Wait" showcased a level of versatility from Kehlani that was outstanding! On some songs, you got slow jams, on others, you got uptempo jams, and on others, you got emotional bangers. Believe it or not, she fits every single style like a glove, adjusting her intensity accordingly when she needs to.
Kehlani's voice on this album is fantastic! I love how fearless she was in reaching her notes, caring less if she crashed and burned in the eyes of so-called R&B enthusiasts. I can legitimately say I felt her singing in my heart for majority of this album, something I admit caught me off guard.
THINGS I HATED ABOUT "WHILE WE WAIT"
The features on this album weren't all that great… Matter of fact, they were forgettable. "Nights Like This" didn't need a Ty Dolla $ign feature, Dom Kennedy didn't fit "Nunya," and I don't remember a single word 6LACK said on "RPG." Maybe Kehlani was so good on this mixtape that she overshadowed everything in her sight? (I liked Music Soulchild's guest appearance)
"While We Wait" was too short. But then again, the project is called "While We Wait," so perhaps more fire is coming from her in the near future…
I was very pleased with what I heard from Kehlani on this mixtape. I am always a fan of growth, and I think she showed a lot of it on this project.