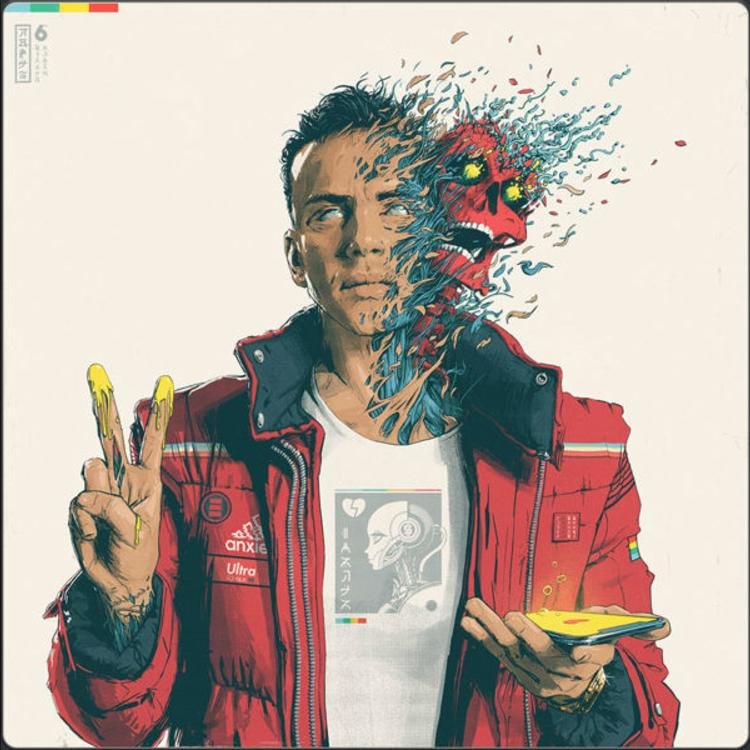 Logic's ascension from really good underground rapper to one of the hottest artists in the game has been quick and deserving. In the last three years, he has dropped five major projects, with three of them being actual studio albums. While some would think such a feat will result in watered down music, instead, what you get from the Gaithersburg native are tunes that never let up when it comes to impact. In "Confessions of a Dangerous Mind," one of his latest studio albums, Logic pieces together a body of work that is enjoyable to listen to, but also pretty meaningful.
---
STREAM
---
TOP 5
HONORABLE MENTION. CLICKBAIT
I thought that "clickbait" was a very interesting track. It has somewhat of a sarcastic tone to it, but at the same time, some pretty powerful lyrics. For the first minute, Logic sings playfully about the pressure that comes with keeping up with a fake persona on it, but eventually, he turns into his gritty rap self, denouncing Lil Peep naysayers, calling out Charlemagne for calling him homophobic, and most importantly, promoting the idea of nurturing mental health. Personally, I love the messages that you hear from the DMV rapper on this song, as he does his best to play prophet to individuals that aren't quite brave enough to let the world know that they are hurt by what some of the people in this world think about them. 
I like listening to Logic put people in their places!
5. LOST IN TRANSLATION
As someone who calls himself a hip-hop enthusiast, I consider "Lost In Translation" some pretty classic s**t. What you get on it is three different beats, complex flows, serious punchlines and boom bap raps. Additionally, you get a completely focused version of Logic that leaves the experimental hooks and touchy subject-matters at home in exchange for bars that real gangstas can respect. In my opinion, when Logic is spitting like this, he's a top 5 rapper in the game.
4. HOMICIDE
Yes, you guessed it, "Homicide" is an actual homicide (A beat was murdered). Matter of fact, I wouldn't be surprised if it ended up on Live PD.
There are several ways to get respect in the rap game, and one of them is to go toe to toe with Eminem on a song. In "Homicide," Logic gets his chance to do just that, as he spits ferocious bars about everything from killing his competition to the uncanny skills he puts forth on every single song he drops. But in the end of the day, it's Eminem, with his venomous bars and lack of care for everyone from ghostwriters to naysayers, that will catch your attention on this track, especially considering that he is completely in his element when it comes to the ghoulish instrumental he raps over. Nonetheless, for hip-hop fans all over, you will be saying "Mhmm hmm" like Roddy Riich does on "Racks In The Middle" after you listen to this fire.
I feel like Logic can die peacefully now that he has an Eminem feature under his belt.
3. CONFESSIONS OF A DANGEROUS MIND
"Confessions of a Dangerous Mind" is gritty, but at the same time, extremely smooth. It is powered by this gentle, yet hard-hitting instrumental that practically begs Logic to spit some real s**t over it. Luckily for us, he does just that, as he delivers introspective lyrics about everything from reaching dreams to understanding the things he needs to do to survive in an industry that tends to eat individuals like himself up. In one sense, the "Ordinary Day" rapper ejects his lyrics out with a numb/steady delivery, but in another, a soulful approach that perfectly illustrates his fragile state of mind.
Logic actually gets sad about comments he gets from people on the internet? S**t, did he see the comments I received on the review I did for Machine Gun Kelly's last project? I got eaten alive!
1. KEANU REEVES/PARDON MY EGO (TIE)
Honestly, I don't know what's been better: Logic's beat-selection or his bars. Nonetheless, both "Keanu Reeves" and "Pardon My Ego" feature a combination of each blazing hot fires.
As a fan of Logic, I noticed his transformation from a semi-dorky rapper to a cocky one; both "Keanu Reeves" and "Pardon My Ego" highlight this, as he talks nothing but s**t on each track, but does it through serious bars, so you can't do much but sit back and take the hits.
Personally, I like how the DMV spitter f**ks around with many different flows on both of these songs, sorta trying s**t out like a homeless man walking through a mall food court.
Both of these songs contain a sound only Logic can master.
(P.S. Doesn't it sound like Logic jacks YBN Nahmir's flow on "Keanu Reeves?")
---
SONG BY SONG BREAKDOWN
1. CONFESSIONS OF A DANGEROUS MIND (4.5/5)
2. HOMICIDE (4.5/5)
3. WANNABE (3.5/5)
4. CLICKBAIT (4.5/5)
5. MAMA/SHOW LOVE (4/5)
6. OUT OF SIGHT (3/5)
7. PARDON MY EGO (5/5)
8. COMMANDO (4/5)
9. ICY (4.5/5)
10. STILL BALLIN' (4.5/5)
11. COCAINE (4/5)
12. LIMITLESS (4/5)
13. KEANU REEVES (5/5)
14. DON'T BE AFRAID TO BE DIFFERENT (4/5)
15. BOBBY (4/5)
16. LOST IN TRANSLATION (5/5)
---
OVERALL RATING
(B-)
My podcast partner says it all the time: Mechanically, there isn't anyone better at rapping than Logic. The combination of hunger, gaudy flows, meaningful lyrical content, clever punchlines, intense word-play and overwhelming creativity he shows in his music is outstanding. In "Confessions of a Dangerous Mind," Bobby shines by simply spitting carefree and brashly, (In addition to utilizing everything I just named) ignoring conventional music structures and opting to fit out in every single beat he is handed.
The subject matters on "Confessions Of A Dangerous Mind" are either deep or on some braggadocios s**t (For the most part). Matter of fact, I was more impressed with this aspect of the album than the actual rapping. Throughout the project, Logic touches on homophobia, mental health, the pressure that comes with being a poppin' rap star, and his dislike for social stereotypes. On the flip-side, he does get on his braggadocios s**t, too, flossing his money and flexing a bit when it comes to his superstar status. Interestingly enough, when it comes to the latter, it feels like Logic speaks for himself, while on the former, it feels like he's speaking for suffering individuals he thinks doesn't have a voice.
The beat-selection on "Confessions of a Dangerous Mind" is fantastic! Matter of fact, I think it's the second best aspect of this album (The subject-matters are the first). On it, you get everything from trap vibes to old school rap s**t, with Logic and his fantastic guest features doing their best to slay whatever sound they are given. On the real, in this department, there's something for everyone, even the old heads that have no respect for today's culture.
My one beef with this album: Logic is feeling himself a lot on it (Which is OK), but I do not think it's OK when he blurts out goofy s**t or wastes bars because he thinks he's the new-age Lil Wayne (A n***a that mastered the art of blurting out goofy s**t). While in 85% of this album you get a focused version of Logic, about 15% of it you get a version of the rapper that showboats and indulges in playing class clown. If he simply took rapping serious on songs like "MAMA/SHOW LOVE" or "Homicide" (To name a few), this album could've tip-toed the line between 'very good' and 'classic.'
I have reason to believe that "Confessions Of A Dangerous Mind" is Logic's version of "The Carter III." On it, he's loose, but at the same time, intent on proving his worth in the game as a true MC. Overall, the album is fun to listen to (Just like "The Carter III" is), as it contains plenty of appealing lines and catchy hooks, in addition to hard-hitting beats and impressive rap features. In my opinion, the project is impossible to dislike, and does have the potential for a long-lasting shelf life.
I am curious to hear your top 5 songs from this album. Please let me know in the comments section below!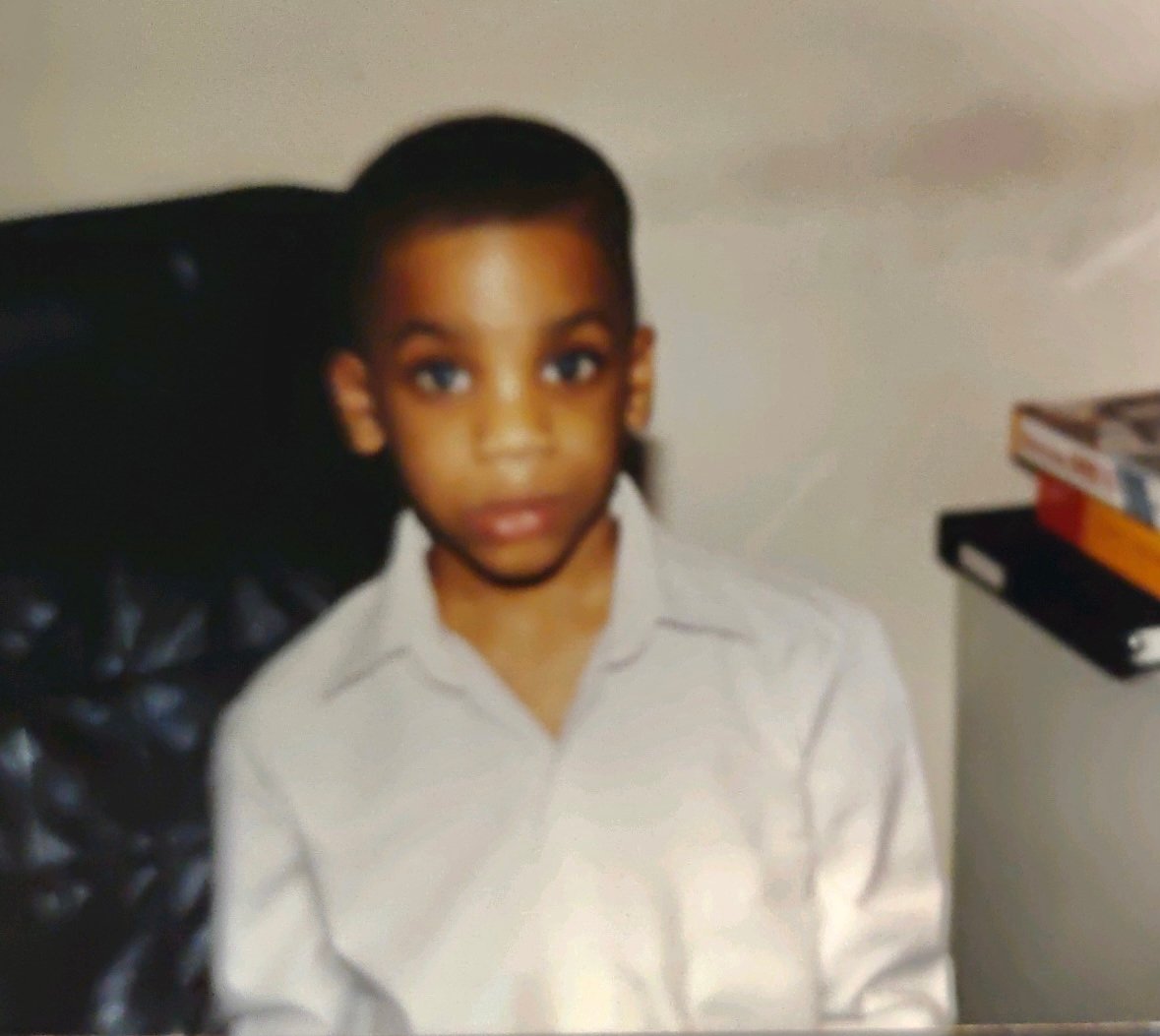 Quincy is the creator of Ratings Game Music. He loves writing about music, taking long walks on beaches, and spaghetti that fights him back.