Dreamville's highly anticipated "Revenge Of The Dreamers III" album has finally arrived! Just like any other sequel, it features crazy plot twists, talented C-list guest appearances, and most importantly, an impressive showing by the franchise's head honcho. Man, I love sequels so much!
---
STREAM
---
TOP 5
5. SUNSET
"Sunset" sounds like an eviler version of "MIDDLE CHILD." With that being said, I think J. Cole spazzed on this s**t by being his carefree self! Not only does he talk about taking on ops, but he also talks about counting his money and making plans to diversify his brand on his verses. Personally, I love when Cole plays a bully that can kill n***as with chess moves or actual weapons.
Young Nudy is featured on "Sunset," and surprisingly, he drops a very solid verse! Despite sounding like he just finished crying vocally, I thought Nudy did a great job of adding on a pile of southern gangsta vibes to the track. Do I believe the violent threats he dishes out throughout his verse? Yes I do! Do I believe his claims about smashing the baddest of chicks? Absolutely not!
I can easily see this song being a club hit. That's saying a lot, because Cole doesn't get many opportunities to get played in the clubs…
4. GOT ME
Dreamville's rap department is blazing hot, but when it comes to their R&B side, it's still on the come up. With that being said, "Got Me," one of four singles off of "Revenge of The Dreamers III," reintroduces the world to Ari Lennox and Omen, while refreshing the minds of us all of Ty Dolla $ign and Dreezy.
"Got Me" is a slow jam, but in my opinion, it isn't all that sweet. Yes, it features a beat that sounds like it's trying to get itself out of molasses and outstanding vocals by Ty Dolla $ign and Ari Lennox, but at the same time, it also has this level of openness/rawness to it that makes it a bit grungy. Additionally, the song features blunt verses by Omen and Dreezy that sort-of shifts the mood in the room into some hood Romeo and Juillet s**t. Overall, if I were to categorize this song, I would it call the ratchet musical version of the Notebook.
Whoever put this quartet of random individuals together is a genius!
3. DOWN BAD
When you have a line-up with Young Nudy (OK, maybe not that n***a), Bas, J.I.D., EarthGang and J. Cole, expect beats to be slaughtered, babies to cry and individuals to call off work. In "Down Bad," I think the quintet (That means set of 5, fools) lives up to the hype, as together, they were able to create this high-octane banger that features an outer-spaceish instrumental, decent bars by Nudy (That's all I can ask for from this n***a), a zany hook by J.I.D., a cold ass verse by Bas, a boss-like verse by Cole, and an absolutely slayed verse by EarthGang.
Though this song will be considered a complete one, it feels like a teaser, to me.
2. UNDER THE SUN
Jesus, this album starts off with a song featuring J. Cole and Da Baby!? Heaven never felt so North Carolina-ish and lyrical.
"Under The Sun" feels like some holy rap s**t. On it, J. Cole, Lute and Da Baby each spit bars with their chests out over this soulful instrumental. While Cole starts things off well with a word-play-heavy verse that has him reminding the world how plugged in he is to his profession, I thought Lute and Da Baby took the baton from him very well, both dropping verses that are relentless, unapologetic and violent. The combination of the three rappers' styles makes for quite the hip-hop treat.
Is that Kendrick Lamar on the hook to this song? If so, he once again bodied a song in which he played the back (He was bodying s**t in the background of Jay Rock's last album throughout).
1. MIDDLE CHILD
A vengeful Cole is a deadly Cole!
At this point, I believe J. Cole is the best rapper in the game (Go ahead and @, #, $ or & me). With that being said, the Dreamville honcho decided to bring out the killer version of himself for "MIDDLE CHILD," as he completely blacks out over this horn-heavy instrumental by T-Minus on it.
Personally, I love the subject-matter behind this song, as it revolves around Cole being this hungry bull that is ready to turn the rap game upside down despite being an artist that is stuck between two generations. I also love how numb he is both rap and singing-wise on the track, literally sounding like a zombie that finished sucking the blood out of each and every one of our favorite rappers.
I feel like the middle child every time I mention to adults and kids how good of an NBA player Antoine Walker was.
---
SONG BY SONG BREAKDOWN
1. UNDER THE SUN (5/5)
2. DOWN BAD (4.5/5)
3. LAMBOTRUCK (4/5)
4. SWIVEL (4.5/5)
5. OH WOW… SWERVE (4/5)
6. DON'T HIT ME RIGHT NOW (4/5)
7. WELLS FARGO (3/5)
8. SLEEP DEPRIVED (4.5/5)
9. SELF LOVE (4/5)
10. LADIES, LADIES, LADIES (4.5/5)
11. COSTA RICA (3.5/5)
12. 1993 (4/5)
13. REMBRANDT… RUN IT BACK (4/5)
14. SUNSET (4.5/5)
15. GOT ME (4.5/5)
16. MIDDLE CHILD (5/5)
17. PTSD (4/5)
18. SACRIFICES (4/5)
---
OVERALL RATING
(B+)
I hate saying hip-hop is dead, because in my opinion, we are still getting some pretty decent joints from a bunch of artists in the genre. What I will say is that J. Cole and his brass of talented rappers reminded us how special hip-hop could be when it is utilized properly and given the right focus it needs in "Return of the Dreamers III."
I love the variety of rap styles we receive on this album. First and foremost, you have Cole — a veteran rapper that understands the importance of every bar he drops. From there, you have guys like Bas (An outstanding rapper that is steadily trying to prove to the world that he is in the upper-echelon of rappers in the game), J.I.D. (A guy that sounds a lot like some of our favorite tongue-twisting rappers in the game), and then a whole bunch of other rappers that are trying to prove their worth to us. As a result, we are treated to this body of work that never lets up in lyrical fire, hunger, competitive fervor (Oh yes, I do think n***as were trying to outdo each other on the album), knowledgeable bars and tons of energy.
One thing that will get slept on about "Revenge Of The Dreamers III" is the production on it; I thought every single beat was fire! Once you press play on the album, you are treated to this soulful banger that is impossible to not nod your head to, and from there, old school sounding instrumentals, slow s**t, boom bap s**t, and my favorite, jazzy s**t. Surprisingly, you get 0 trap beats on this album — an aspect I loved about it!
"Revenge of The Dreamers III" is an album made by a bunch of individuals that simply love to make music. See what can happen when you properly nurture to something you love?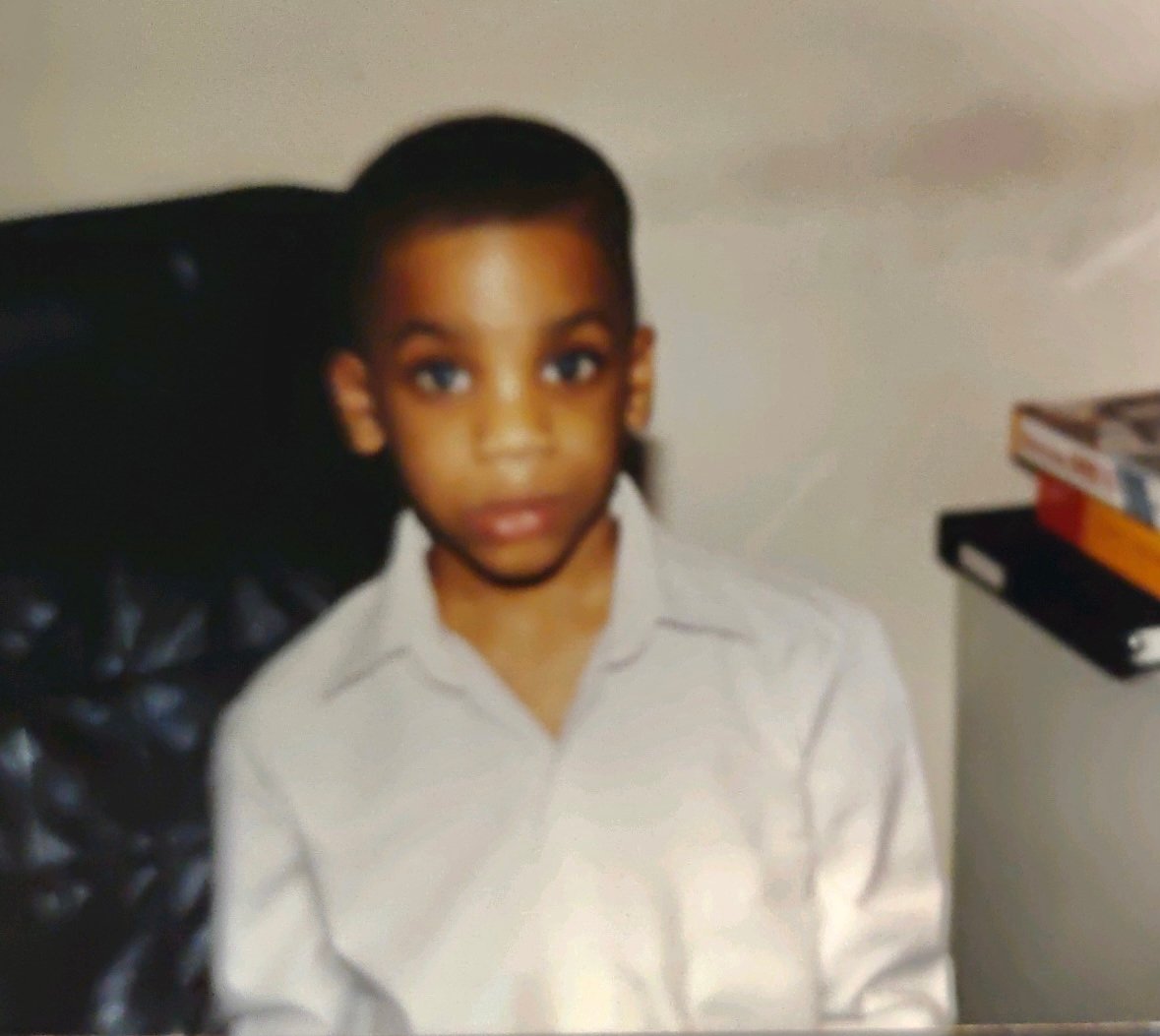 Quincy is the creator of Ratings Game Music. He loves writing about music, taking long walks on beaches, and spaghetti that fights him back.