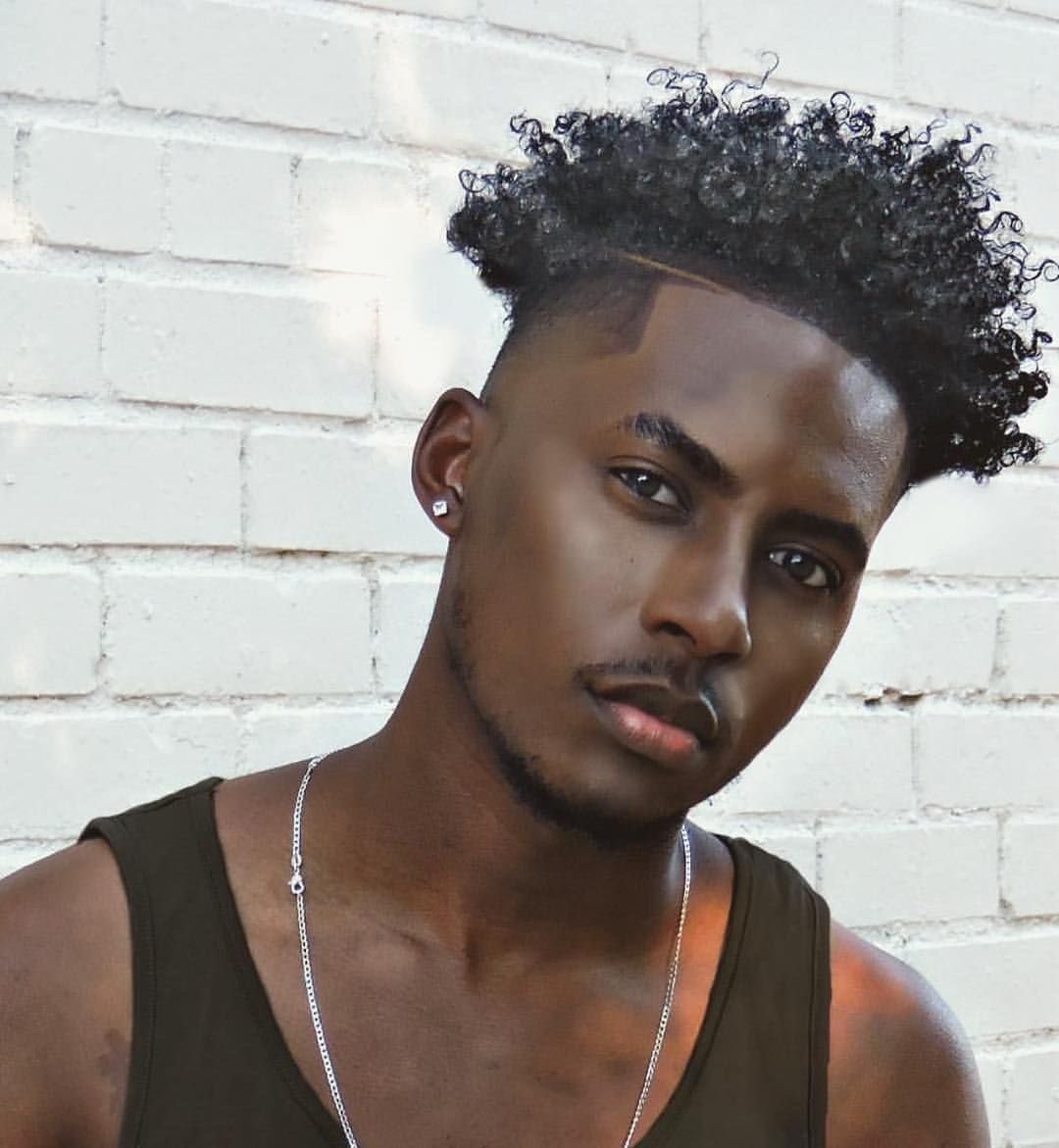 We list the twenty four artists (and collective) that will be pushing things forward over the year… #Buzz
---
2018 taught us many things, but one was the sheer speed in which artists can be made and broken these days. Artists who originated as memes (we're naming no names) signed deals and released music – only just – before the joke died, revealing the hyper-consumable nature of the music industry in its current incarnation.
For that reason, it's a fruitless task trying to determine which acts are going to be 'big' or achieve the most sales – and it's why we're tipping the individuals who we think are gonna push boundaries, rip up the rulebook and simply make waves this year. Without further ado, here are the twentyfive acts that should be turning your head this year…
Honorable Mentions include Lil Dreezy, LCtwohunna, Vito aka Young Verb, Uffi Lane, Tony G, Mike Nelson, Joplin Wade, S. Dot, Roy Wilson, MC Kado, Derrty Shirt, AC Delgado and Zealous to name a few. Idaho Stand Up Your On The MAP!
24. Bryce
Coming out of Twin Falls Idaho, Bryce Houston is an artist who strives to stay true to himself. Whether he is boasting his confidence, or peeling away the layers of vulnerabilities over beats, you will always get to hear the self reflection that he had in the moment. Although his pen game can catch your attention, Bryce's best attribute is the versatility of sound that he comes with. By listening through his catalogue, you will hear many different styles and sounds. He prides himself on being able to bring something to every table, With over forty thousand plays under his belt, we can definitely see him being the voice we start to hear everywhere. You might have seen Bryce on social media, as he creates funny videos and skits as well. When asked about his videos Bryce told us "I don't try to act like something I'm not, I'm not a cool guy. At the end of the day, I'm just a goofball that likes to make music and make people laugh." He does even more than give us music and comedy though, Bryce is also known to giving back to his community. He's put together and been part of multiple benefit shows, and consistently donates to multiple organizations. You can always find him at local shows supporting his peers and having a good time. Whether we're rapping along, singing along or laughing along with him, we're very excited to see what Bryce's future holds. You can follow Bryce on Instagram @brycehoustonmusic
Watch his hilarious videos on Snapchat @brycep29
And follow his Facebook page @Bryce Houston
23. Skilly Waves
Skilly Waves is an established artist, rapper and record producer in the Southern Idaho/NorthWest area.
22. John Bond
John Bond, age 25 is a urban hip hip/trap rapper coming out of Boise Idaho. His unique style uses funky hip hop and trap beats to portray his personality and life stories. John Samuel Cruz Perez grew up in a small city 30 minutes from Boise called "Kuna". Turning to the streets at a early age, he saw his first cell at 13. Bond is always laughing and cracking jokes but is very polite and nice. Don"t be fooled, Bonds stories of betrayal, drugs and crime will grab the attention of any small town gangster or fan of trap music.
21. King Joseph
21 year old Joseph Hill was Born in Fort Campbell Kentucky but raised here in Idaho since a child. Definitely a person to watch for knowing him, he's probably got something up his sleeve.
20. DINO
19. Ice Tre
IceTre started his musical career out by recording on a tape recorder in 2005. This was a very basic method at the time. He would make mixtapes including his favorite artists songs mixed in with his. At the time he went by DJ IceTre. It was not until months later that he upgraded from the tape recorder to a desktop PC. IceTre would go on to create hundreds of songs at his own disposal for whatever cause needed. He kept moving forward and pushing, distributing albums and mixtapes through out his own school, getting his own name out there. IceTre knew at this point in his life that things would come up on his side and enable him to keep moving and keep grinding.IceTre decided to break through the ranks and ignore his trials and tribulations to succeed at what he believed in. A lot of people did not see IceTre making it very far into the future but little did they know that their hate and spitefulness would fuel the fire that was IceTre and turn him into a underground star, his proudest moment being given twitter verification in 2013.
18. Ace Flo
17. Mill Bill
Billy Gerst aka Mill Bill moved to Idaho at a young age of 11. He is the 2nd youngest of 5 children and grew up in a broken home. Mill switched schools quite frequently due to moving from place to place. He dropped out of high school as a junior in 11th grade and began selling drugs. Mill became a foster child at age 14 until he turned 18. Mill started his music career in 2012. Mills First big break was his performance at the Snoop Dogg End Of The world party. Following that performance he went on to Perform for BTNH in 2013. With this experience and drive Mill went on to do a show opening for Tyga and got his peers attention from the popular artist coming to boise.
After releasing his first EP "Past Due" he went on to feature with artist Futuristic on his song "I'm The Realest" and featured with artist Mark Battles on his song "Die Livin". Mill was scheduled to go on tour with Mark Battles in june of 2017 but ended up going back to prison with new charges for a Felony D.U.i and probation violations. After 16 months Mill was recently released August 3rd, 2018 and dropped a new music video called "Boise" Mill was recognized as a local rap artist on KTVB channel 7 news and was mentioned for his upcoming fundraiser for less fortunate kids and families by raising money for coats on his release from jail. Although he has gotten alot of traction in the local scene, his career is quite new and most of his fans know him from his teen years being rasied in idaho which is a plus. He has recently gotten back in the studio with Mark Battles making the song "Crazy" which showcases the two speaking on life events we can se him having a long career and is set to host a show may 7th at knitting factory boise as he has been banned from revolution concert house for disrespecting the staff.
16. Tree City Mafia x Dalton x Xavier Nashh x Issac Dow
Tree City Mafia is one crew you are bond to enjoy with their new age sound and style. This Idaho band of brother also have a ton of records! Including a track with Mark Battles and a track with Hakeem Prime to name a few with Xavier Nashh, Zukabliss, and SMU choice of dope beats and selective word play.
15. The Fam x Bazzuk x Shakashine x Risky
The Fam consist of Shakashine, Bazzurk & Risky. These artist are from different parts of the west coast but brings a new vibe to west coast sound, with witty wordplay and a distinct style with smooth beats, Which helps there words resonate with listeners. ShakaShine he began rapping in 2004, after a couple project droppped, such as "Diamond District" (Part 1 & 2).
In 2013 Meeting Risky with "So Fly ENT'. (Risky and TebbyLuvs), Bazzurk with "Audio Pilots"(Bazzurk and syspence) Shakashine joined their talents together to make their smash hit "Outta My Face" Ft. Bazzurk and Risky. Shortly after the collective "The Fam" was formed. Which got them to preform in front of some legends such as E-40, Juicy J, Bone Thugz N Harmony, and B.O.B. By 2016 ShakaShine Started his solo career dropping "Lately" and "Uh-Oh" which quickly became instant favorites among their fans. With band mate Risky Droping a few singles like "No Love" By 2018 ShakaShine dropped 2 projects "mesmerized" and "Past Due" and the single "RISKS" which helped him do shows with some legends such as E-40, Juicy J, Bone Thugz N Harmony, and B.O.B.
14. Cartiæ
13. Kra$
Hip hop artist Kra$ has been a top contender in Idaho since his debut in 2009. Kra$ started recording music at the age of 13 at Boise Records, by the age of 14 he dropped his collaborative mixtape titled "The Rise". Kra$ has performed all over The Northwest and has shared the stage with artists such as: Curtis Young (Dr Dre's son), Lil Eazy E, Lil Moco and more. 
At the age of 17 Kra$ started a internship at Wild 101.1 FM and eventually pursued his career in radio broadcasting for 2 years running the night show from 6p-12a Mon-Fri. During the duration of his radio career Kra$ met artists such as: J Cole, Tech N9ne, Ty Dolla $, Dizzy Wright, Snopp Dogg, Big Sean, and more. 
Rapper turned entrepreneur, Kra$, is the CEO/Owner of Wave Cartel and is currently managing some of Idaho's dopest artists such as: Kiki Romero, Andrew, Tony Spitz, VillaGomez, Groovy Tone, and Vill.
12. Ducci 2 Times
11. LP Certified
10. Devin Bryant
9. Rolli Water
8. Zero
Having been prolific for a couple of years yet unfairly slept-on (often collaborating with fellow Chicago native Adamn Killa) Tyler aka Killavesi has been stepping up her output as of late. Recently, the delectable 'Don't Think You Should' and 'My Money And Me' find Killavesi really mastering her craft, laying out her unassumingly soft-sounding flow over lush, weird hip-hop beats to devastating effect. With recently collaborations with Yung Lean, Bladee and Nina Tech, Killavesi shows no signs of slowing down any time soon.
7. MJD
Loading…
 6. Dave_IsDead
Hailing from both Virginia and Idaho, DAVE IS DEAD blends metal, alternative rock, trap, and R&B to form his own unique sound. A self taught beatmaker and vocalist, Dave got his start working as a producer and videographer for Cali-via-Idaho rapper Lil Heartbreak, producing under the name $PECTRE before releasing his own material as DAVE IS DEAD. Dave gained popularity on the basis of his high-energy vocals and stage presence, quickly earning comparisons to other artists like BONES and Henry Rollins. Dave draws from a diverse group of inspirations, ranging from his time as a spent working in isolation as a forester, the works of Cormac McCarthy, and music from artists such as Lorde, Zeal & Ardor, A$AP Rocky, BONES, & Daughters.  His music deals with darker themes, including the consequences of his struggles with substance abuse and childhood violence. Turning to music as an outlet for mental health issues after traditional treatment failed, Dave's energetic performances both onstage, in the booth, and in the moshpit have quickly garnered him respect from peers locally and across the internet.
5. Ikari
IK6RI, which means rage in Japanese. Is a pop punk vocalist who also produces audio and video productions for myself and other artists. Ranging from producing beats, to engineering, to directing/filing/editing music videos and/or interviews. who is also a member of a idaho based group DeathRising, a grunge alternative/punk/metal/rap group. They've headlined in their own concerts multiple times & multiple states/countries. They've opened for bigger named artists in the past, such as Xxxtentacion, Ski Mask the Slump God, Smokepurp, and Da$h.their tour is coming up soon, then afterwards they jump right in to there New York show, then his own headlining show in West Hollywood.
4. Lil Heartbreak
3. Ylti
⭐️ Raised in Boise, Idaho. Ylti finesses us with modern heartbreak rap. His melodic lyrics over modern beats reminds us that "he doesn't miss, he's got perfect aim." His collaboration with Kai Wachi "LUVSICK" has garnered over 2+M streams across all platforms. His latest hit "Sweet Thing" has garnered the attention of multi-platinum producer/DJ Marshmello. Ylti is definitely one to watch and don't be surprised to see this independent artist to make big moves in 2019. ⭐️…
2. Hakeem Prime
Hakeem Prime is a rapper, singer, songwriter and producer from Smyrna, Georgia.
The creative Hakeem Prime Started his journey in 2005 with making Mixtapes witch can be mostly found on Datpiff. Preforming across the US on various tours under the name Hyphy Da Spider. but finally took off in his career with his 2016 single, Slip Up. With the success of this single (that has so far amounted almost 2,000,000 views on YouTube alone) he took that same energy to the stage. by 2017 basing his self in ID. making friends with acts and promoting his positive attitude among his peers. So much so that local activist of like minded areas started to take notice of him. Which lead to him becoming a speaker at the "Enough Is Enough: Student Walk Out" March 14th 2018. With his Impactful words he then became Headliner & Speaker at the March For Our Lives Rally in 2018. Marking his first time preforming in front of 5K People.
All of that after opening for the likes of T.I., E-40, Russ & XXXTENTACION. Hakeem Has played at a host of highly regarded venues, such as; The Room Concert House/ Knitting Factory Boise + Spokane +NY/ The Revolution Concert House/House of blues /Rio Club GA/ to name a few In exploration of his creativity. While also throughout that time having worked with Producers like T-Minus, Diplo & Ronny J to name a few and crossing paths with journalist across the us to bring him to a level with him having to sell out shows in LA & New York early 2019 gaining him a booking agent out of state.
Latest Music Video:
1. Yung Rare x Death Rising
When we sat down to brainstorm this list of up-and-coming acts, we quickly realized there was too much talent to add everyone. This happened when we realized we'd mentioned at least three artists from DeathRising. Instead of prioritizing others, we figured – why not tip the whole crew? Home to a never-ending list of underground acts such as Shmoke, Ikari, this hyper-concentrated gang work rate this year has been unparalleled. Head honcho Yung Rare! Brings Boise's music scene to a well familiar wave that peaked in Flordia While staying confident and showcasing his ability to transcend his area. Generally speaking, YUNG RARE – FUCK XANS SMOKE CRACK (Prod. NiteTime) & Yung Rare CHAINSAW (Prod. MARS MISSION) have been smashing shows, and are fan favorites plus collaborations and releases all year long. Even though their was a rape case against him this past year that has been since dropped! its obvious how much of an impact he and his gang of brothers have on the Idaho scene.